Jan & John Maggs Antiques
The Holiday Antiques, Vintage, and Decorative Arts Show and Sale
*** NEW DATE ***
December 7 & 8, 2019
~ ~ ~ ~ ~ ~ ~ ~ ~ ~ ~ ~ ~ ~ ~ ~ ~ ~ ~ ~ ~ ~ ~ ~ ~ ~ ~ ~ ~ ~ ~ ~ ~ ~ ~ ~ ~ ~ ~



~ ~ ~ ~ ~ ~ ~ ~ ~ ~ ~ ~ ~ ~ ~ ~ ~ ~ ~ ~ ~ ~ ~ ~ ~ ~ ~ ~ ~ ~ ~ ~ ~ ~ ~ ~ ~ ~ ~

We're quite pleased that Marvin Getman decided to move his January Wilmington show to December. It replaces his two Lexington shows, which have been discontinued.

As we've come to expect, Marvin has gone to great lengths to publicize this show and attract a large turnout.

As of the Monday before the show, the list of dealers numbers 125, and display space in the Shriner's Auditorium is sold out.

We plan to fill our booth with early English oak furniture, paintings, and smalls, and Jan's little jewelry case will be filled with treasures, as usual.
Here's a link to our website. If you see anything you'd like us to bring to the show, send us an e-mail: jmaggs@jmaggs.com
Click this link to Marvin's website, where you may purchase up to four tickets at half price
~ ~ ~ ~ ~ ~ ~ ~ ~ ~ ~ ~ ~ ~ ~ ~ ~ ~ ~ ~ ~ ~ ~ ~ ~ ~ ~ ~ ~ ~ ~ ~ ~ ~ ~ ~ ~ ~ ~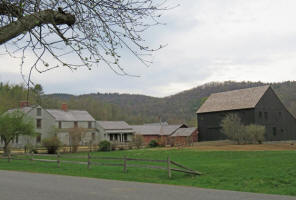 Click to return to the Jan & John Maggs home page