Jan & John Maggs
Antiques and Art
Spectacular 12-arm chandelier by Virginia Metalcrafters
~ ~ ~ ~ ~ ~ ~ ~ ~ ~ ~ ~ ~ ~ ~ ~ ~ ~ ~ ~ ~ ~ ~ ~ ~ ~ ~ ~ ~ ~ ~ ~ ~ ~ ~ ~ ~ ~ ~ ~ ~ ~ ~ ~ ~ ~
A large brass chandelier created in the image of Dutch examples from the 1600's, with twelve swanlike arms, arranged in two tiers of six, each held in place by a round, pinned tenon. The arms in the upper level are smaller than those in the lower, and their candle sockets are comparably shorter. The sizes of the sockets and drip pans are identical in both tiers.
The chandelier has never been electrified. It has recently been de-lacquered, exposing the warmth and texture of the brass. It is easily disassembled for shipping, and each arm is identified by a number stamped into the arm and the central core, which is stamped with the marks of Virginia Metalcrafters and Colonial Williamsburg.
The lower tier measures 27 inches from the outer edges of opposing drip pans, and the core, including its two brass rings, is approximately 27 inches tall. This symmetry is characteristic of chandeliers of all sizes made in Holland in the 17th century.
Included in the purchase price are two boxes of our 6" hand-dipped taper candles. Because the bases of the candles are slightly larger than the diameter of the sockets, we have trimmed a dozen to fit perfectly, just as we do with the period chandelier in our home. It's easy to do, and with an example to follow, it's foolproof.
Weight: 33 pounds
American, mid-20th century
SOLD
Questions? Click HERE.
Inventory #24834
~ ~ ~ ~ ~ ~ ~ ~ ~ ~ ~ ~ ~ ~ ~ ~ ~ ~ ~ ~ ~ ~ ~ ~ ~ ~ ~ ~ ~ ~ ~ ~ ~ ~ ~ ~ ~ ~ ~ ~ ~ ~ ~ ~ ~ ~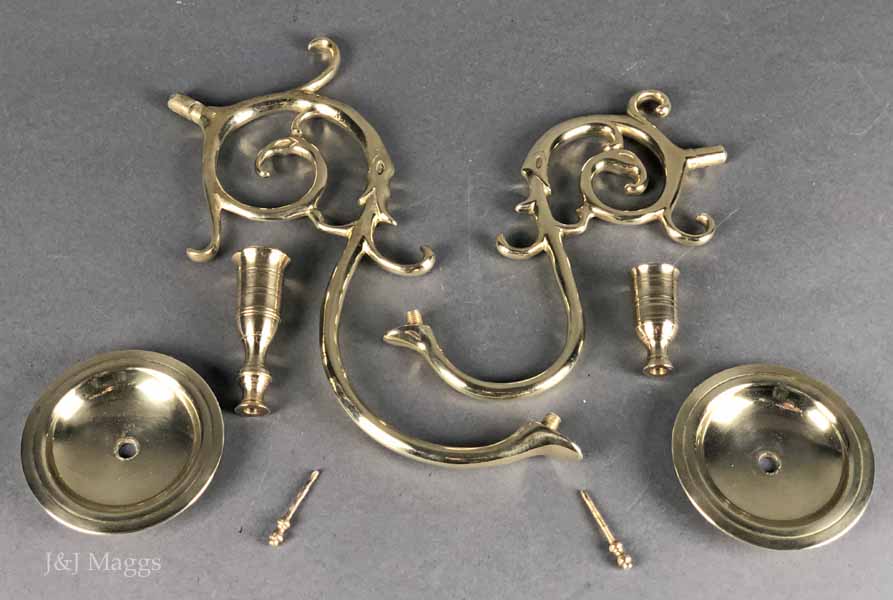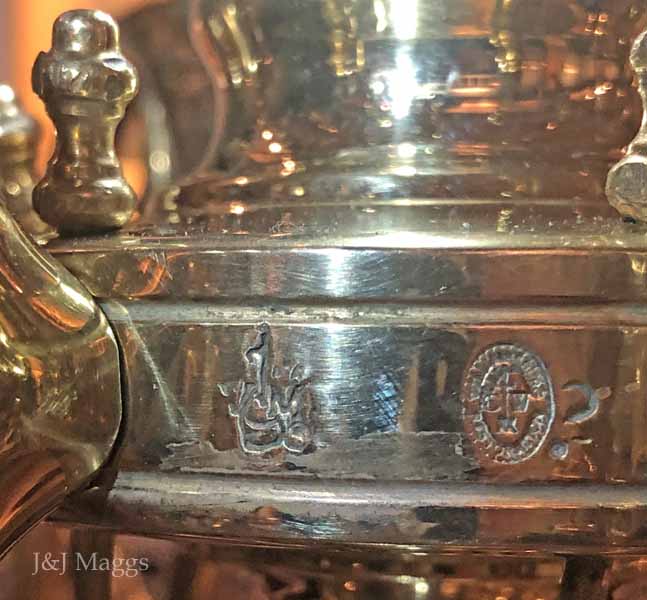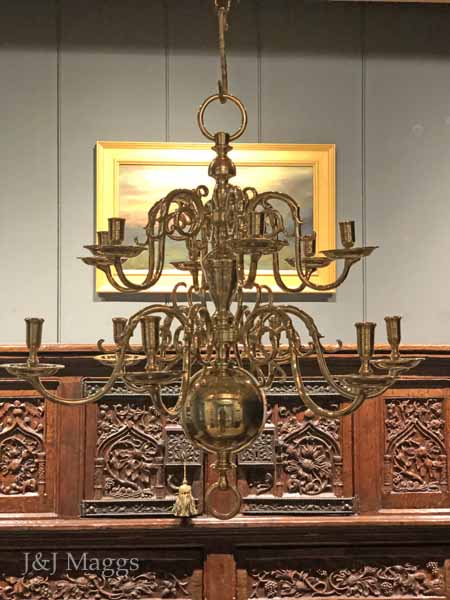 ~ ~ ~ ~ ~ ~ ~ ~ ~ ~ ~ ~ ~ ~ ~ ~ ~ ~ ~ ~ ~ ~ ~ ~ ~ ~ ~ ~ ~ ~ ~ ~ ~ ~ ~ ~ ~ ~ ~ ~ ~ ~ ~ ~ ~ ~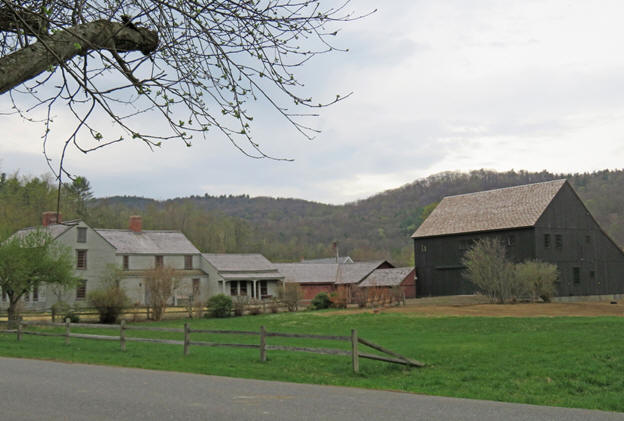 Click to return to the Jan & John Maggs home page