Jan & John Maggs
Antiques and Art
Georgian tea caddy of sarcophagus form
~ ~ ~ ~ ~ ~ ~ ~ ~ ~ ~ ~ ~ ~ ~ ~ ~ ~ ~ ~ ~ ~ ~ ~ ~ ~ ~ ~ ~ ~ ~ ~ ~ ~ ~ ~ ~ ~ ~ ~ ~ ~ ~ ~ ~ ~ ~ ~ ~ ~ ~ ~ ~ ~ ~ ~ ~ ~ ~ ~ ~ ~ ~

An early 19th-century tea caddy in sarcophagus form.
The exterior is veneered with richly textured coromandel, decorated at its seams with lighter banding.
Inside are two compartments, each covered by a coromandel lid with a turned knob of bone in the center.
The underside of the lid is finished with a piece of light red velvet, and a bone escutcheon covers the opening to the lock box.
Width: 7-1/2"; height: 5-1/8"; depth: 4-1/2";
English, ca. 1820
to watch a brief video of this piece.

Price: $225

Free domestic shipping is available on this item

Questions? Click HERE.

Inventory #25601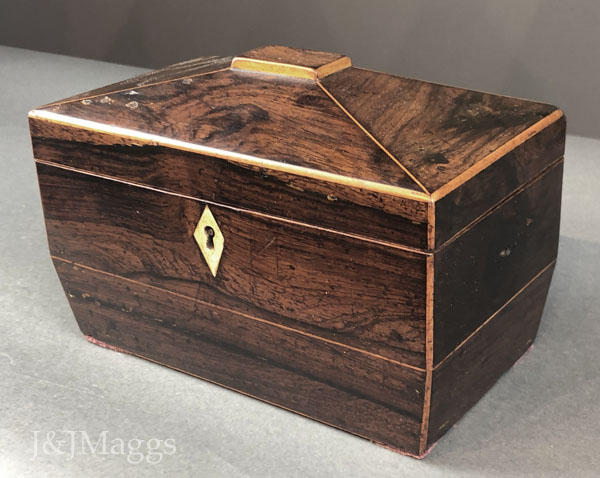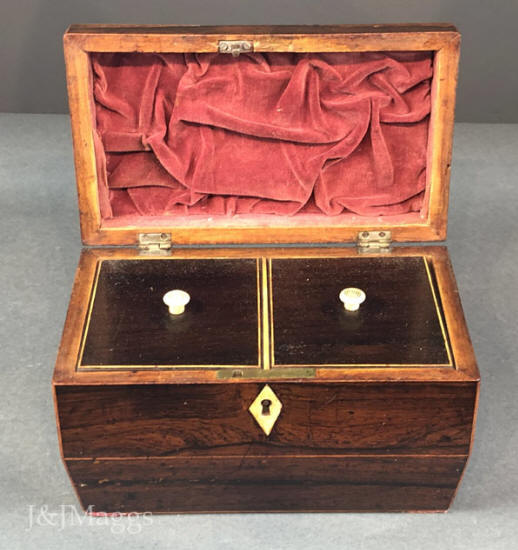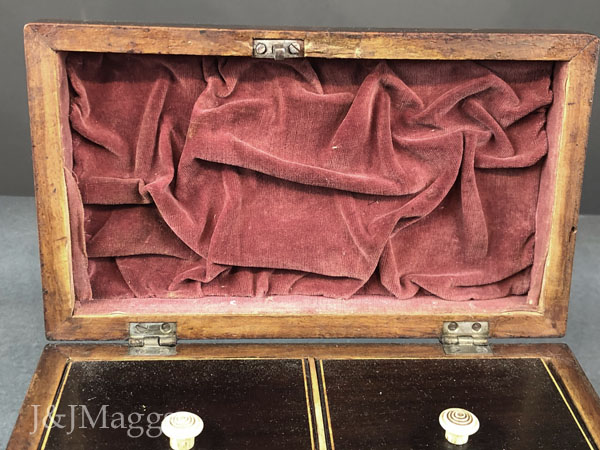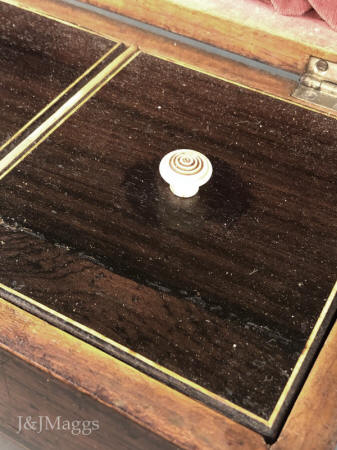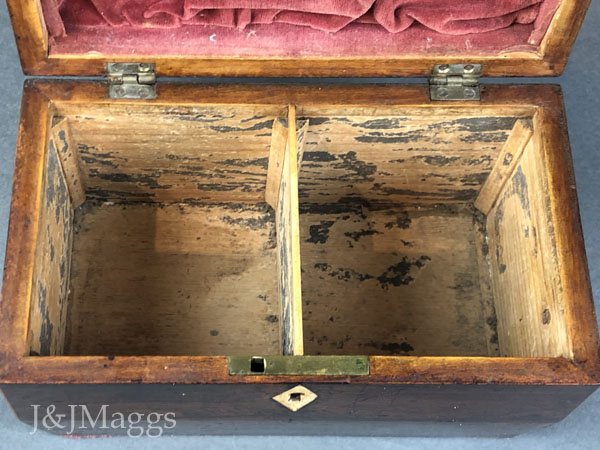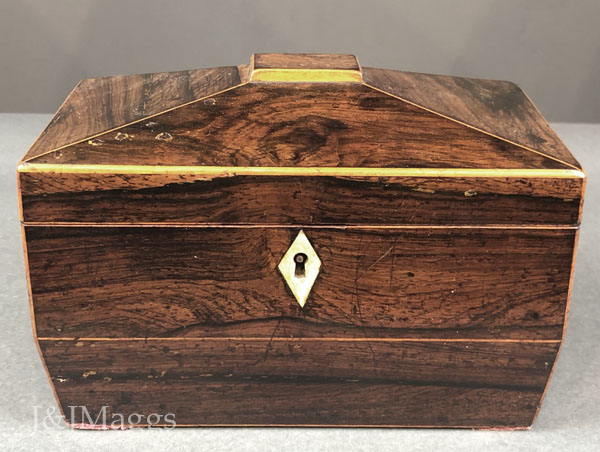 ~ ~ ~ ~ ~ ~ ~ ~ ~ ~ ~ ~ ~ ~ ~ ~ ~ ~ ~ ~ ~ ~ ~ ~ ~ ~ ~ ~ ~ ~ ~ ~ ~ ~ ~ ~ ~ ~ ~ ~ ~ ~ ~ ~ ~ ~ ~ ~ ~ ~ ~ ~ ~ ~ ~ ~ ~ ~ ~ ~ ~ ~ ~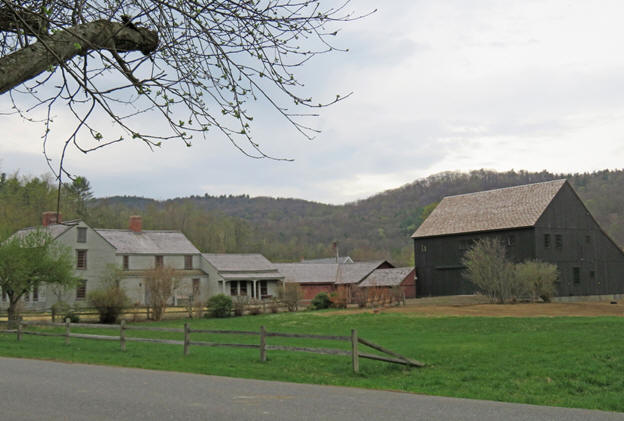 Click to return to the Jan & John Maggs home page