Jan & John Maggs
Antiques and Art
Georgian tea caddy in coromandel with two removable tea boxes
~ ~ ~ ~ ~ ~ ~ ~ ~ ~ ~ ~ ~ ~ ~ ~ ~ ~ ~ ~ ~ ~ ~ ~ ~ ~ ~ ~ ~ ~ ~ ~ ~ ~ ~ ~ ~ ~ ~ ~ ~ ~ ~ ~ ~ ~
A handsome veneered tea caddy with two interior compartments and mixing glass.
A striking caddy with highly figured coromandel veneer and two tea boxes with hinged lids.
Between the two bins, nested in a round opening, is a blown mixing glass, which may be original.
The underside of the lid and the chamber for the glass are lined with brilliant red textured paper.
The hinged top of the caddy was probably fitted with a simple copper handle, of which only the back plate remains.
Much of the original baize lining on the bottom has worn away.
Dimensions: Width: 11 ¾"; Depth: 5 ¾"; Height: 5 ¾"
English, ca. 1830
Price: $345
Free domestic shipping is available on this item
Questions? Click HERE.
Inventory #26154
~ ~ ~ ~ ~ ~ ~ ~ ~ ~ ~ ~ ~ ~ ~ ~ ~ ~ ~ ~ ~ ~ ~ ~ ~ ~ ~ ~ ~ ~ ~ ~ ~ ~ ~ ~ ~ ~ ~ ~ ~ ~ ~ ~ ~ ~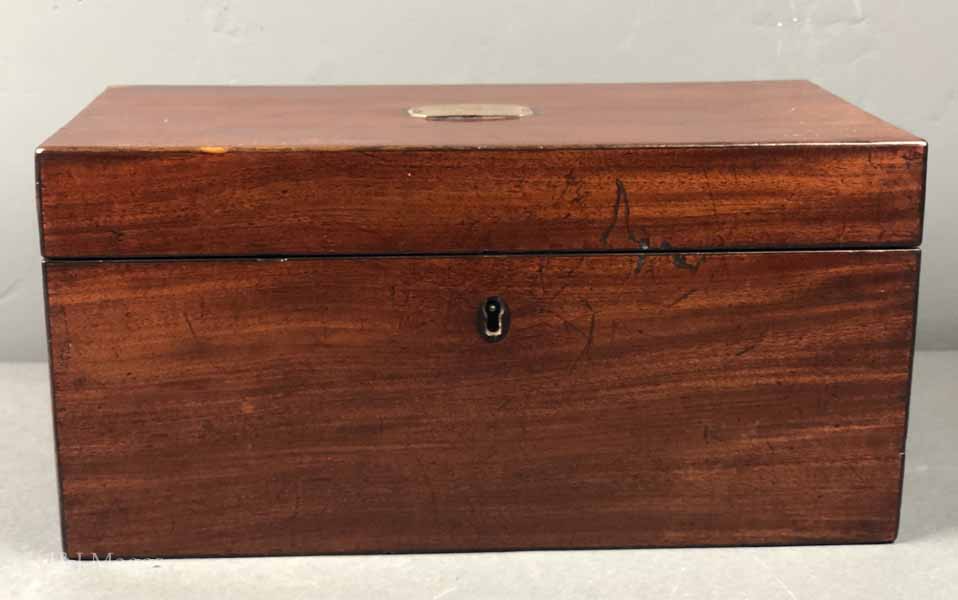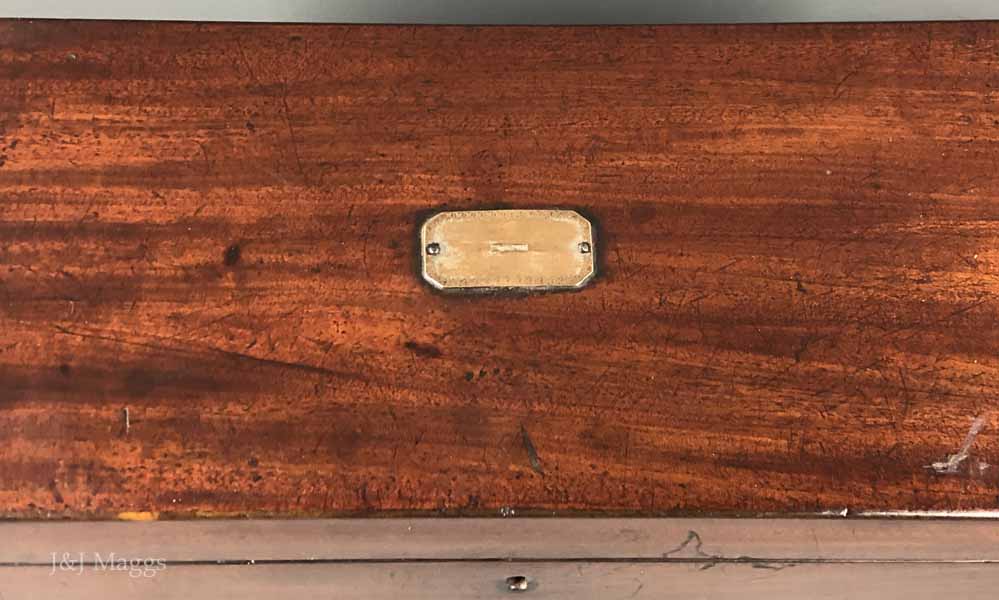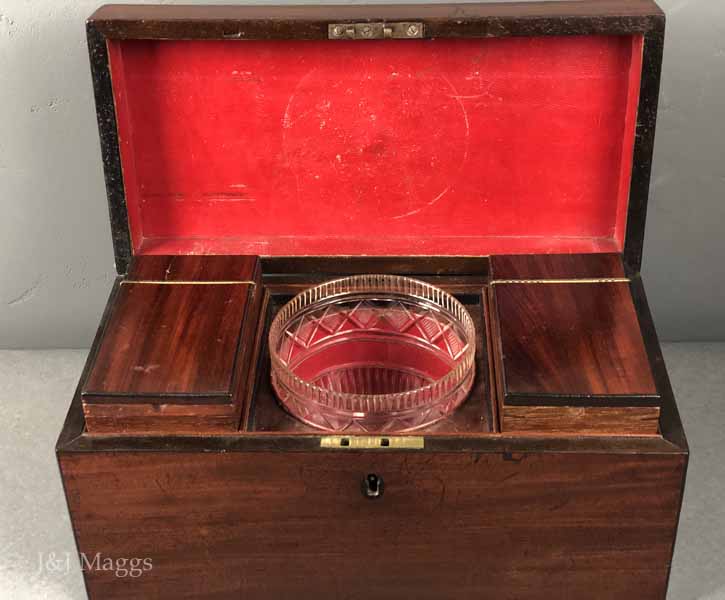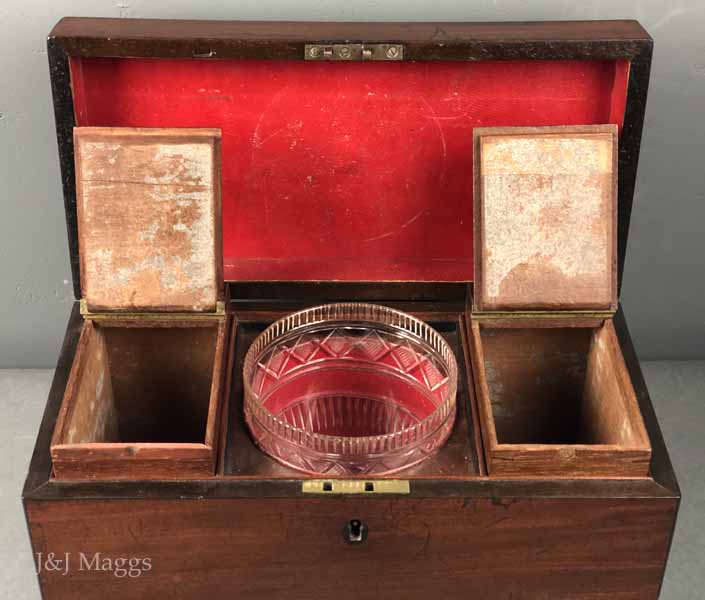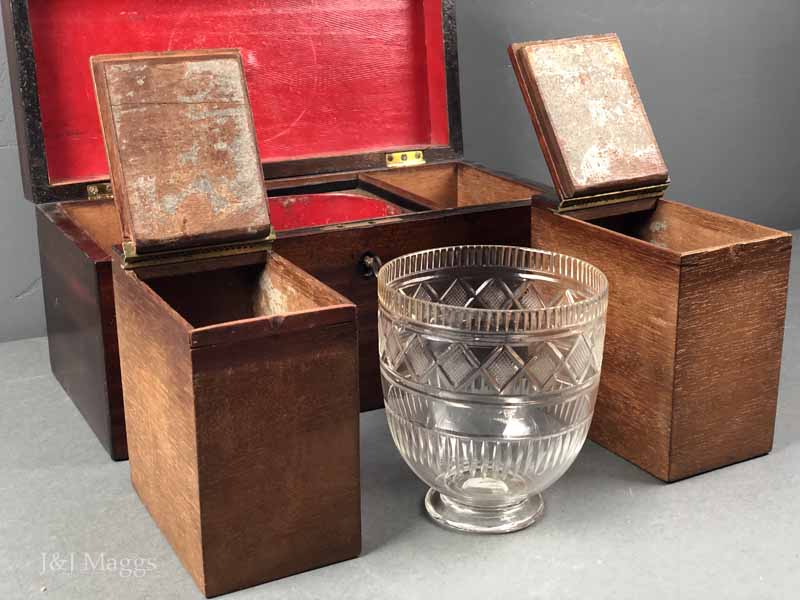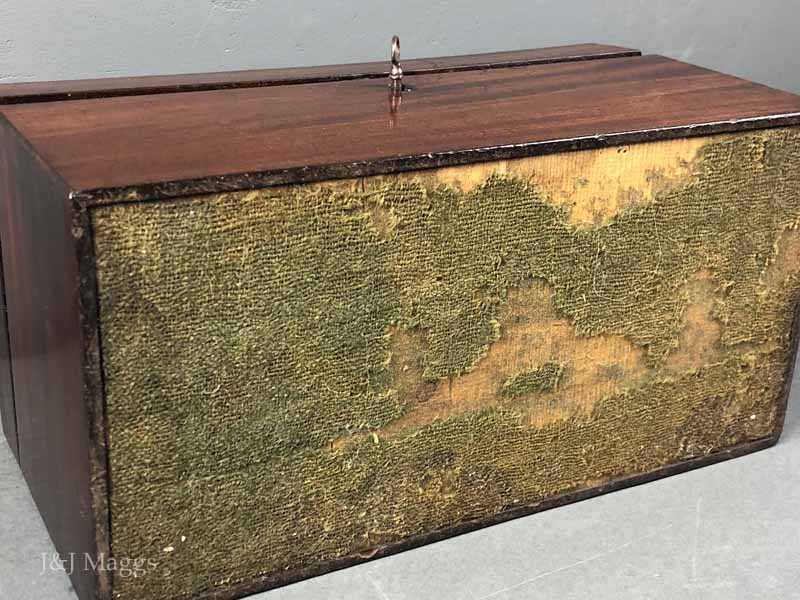 ~ ~ ~ ~ ~ ~ ~ ~ ~ ~ ~ ~ ~ ~ ~ ~ ~ ~ ~ ~ ~ ~ ~ ~ ~ ~ ~ ~ ~ ~ ~ ~ ~ ~ ~ ~ ~ ~ ~ ~ ~ ~ ~ ~ ~ ~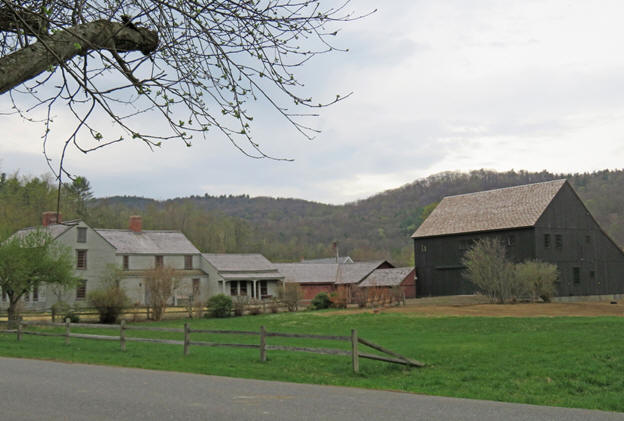 Click to return to the Jan & John Maggs home page