Jan & John Maggs
Antiques and Art
A small beaker made of ox horn
~ ~ ~ ~ ~ ~ ~ ~ ~ ~ ~ ~ ~ ~ ~ ~ ~ ~ ~ ~ ~ ~ ~ ~ ~ ~ ~ ~ ~ ~ ~ ~ ~ ~ ~ ~ ~ ~ ~ ~ ~ ~ ~ ~ ~ ~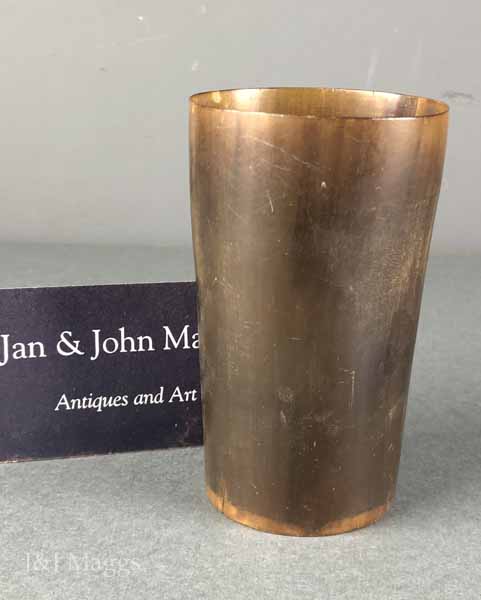 An attractive horn beaker of moderate size and pleasing form, found in the south of England.
The elongated grain of the horn is subdued in color and relatively uniform throughout.
The bottom of the bowl was shaped on a lathe before being inserted into the bottom of the beaker.
Scottish, mid-19th century
Diameter: 2 ½"; Height: 4 ¼"
Price: $ 65
Free domestic shipping is available on this item
Questions? Click HERE.
Inventory #26409
~ ~ ~ ~ ~ ~ ~ ~ ~ ~ ~ ~ ~ ~ ~ ~ ~ ~ ~ ~ ~ ~ ~ ~ ~ ~ ~ ~ ~ ~ ~ ~ ~ ~ ~ ~ ~ ~ ~ ~ ~ ~ ~ ~ ~ ~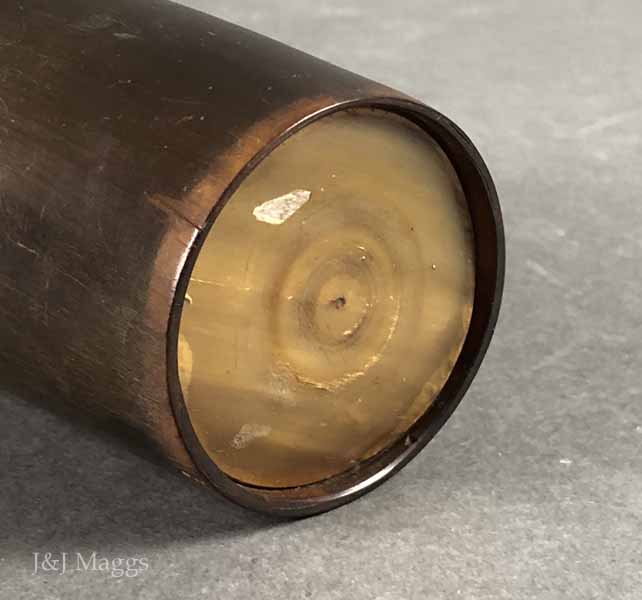 ~ ~ ~ ~ ~ ~ ~ ~ ~ ~ ~ ~ ~ ~ ~ ~ ~ ~ ~ ~ ~ ~ ~ ~ ~ ~ ~ ~ ~ ~ ~ ~ ~ ~ ~ ~ ~ ~ ~ ~ ~ ~ ~ ~ ~ ~