Jan & John Maggs
Antiques and Art
A small treen chemist's measure
~ ~ ~ ~ ~ ~ ~ ~ ~ ~ ~ ~ ~ ~ ~ ~ ~ ~ ~ ~ ~ ~ ~ ~ ~ ~ ~ ~ ~ ~ ~ ~ ~ ~ ~ ~ ~ ~ ~ ~ ~ ~ ~ ~ ~ ~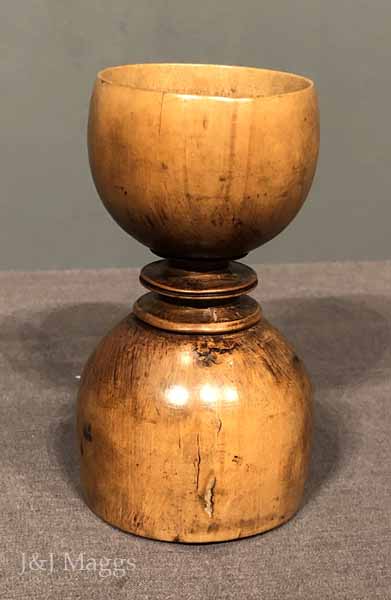 An interesting, finely turned hardwood piece with two smooth bowls with a delicate spool between them. Each bowl is intended to measure a specific quantity of liquid or powder.
The piece has wonderful patina and is very tactile. The fineness of the turning has resulted in longitudinal cracks in the larger bowl.
Height: 4"; Diameters of bowls: 1 ¾"; 2 ¼"
English, ca. 1850
Price: $125
Free domestic shipping is available on this item
Questions? Click HERE.
Inventory #26420
~ ~ ~ ~ ~ ~ ~ ~ ~ ~ ~ ~ ~ ~ ~ ~ ~ ~ ~ ~ ~ ~ ~ ~ ~ ~ ~ ~ ~ ~ ~ ~ ~ ~ ~ ~ ~ ~ ~ ~ ~ ~ ~ ~ ~ ~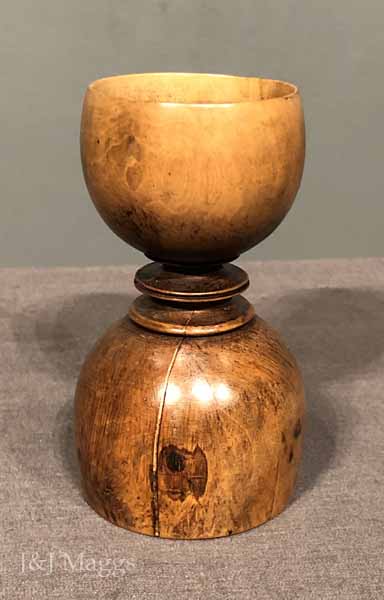 ~ ~ ~ ~ ~ ~ ~ ~ ~ ~ ~ ~ ~ ~ ~ ~ ~ ~ ~ ~ ~ ~ ~ ~ ~ ~ ~ ~ ~ ~ ~ ~ ~ ~ ~ ~ ~ ~ ~ ~ ~ ~ ~ ~ ~ ~