Jan & John Maggs
Antiques and Art
Pair of period iron knife-blade andirons with seamed brass finials
~ ~ ~ ~ ~ ~ ~ ~ ~ ~ ~ ~ ~ ~ ~ ~ ~ ~ ~ ~ ~ ~ ~ ~ ~ ~ ~ ~ ~ ~ ~ ~ ~ ~ ~ ~ ~ ~ ~ ~ ~ ~ ~ ~ ~ ~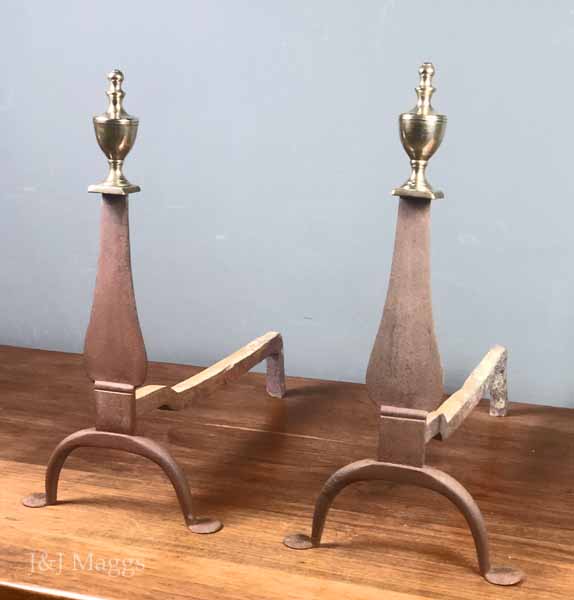 A talented blacksmith probably fabricated the iron parts of these handsome andirons.
Each was made in three parts. The legs and feet were hammered from a single iron bar, and a wide mortise was created in its center, into which the thin knife blades were tenoned and peened in place.
A second mortise, in the plinth at the bottom of the knife blade, received the front of each fire dog. Once securely joined, the protruding fire dogs were probably filed flush with the face of the plinth.
Now invisible at the top, a long, narrow iron protrusion extended upward to support the brass finial. It is likely that the seamed brass finials were ordered from an American foundry.
Often the mortises securing the fire dogs were covered with a brass plate, but that does not seem to be the case here, since the iron plinth is decorated with a narrow bead at the top.
American, 1790 – 1810
Height: 19 ½"; Width: 10"; Depth: 21"
Price: $475
Questions? Click HERE.
Inventory #26541
~ ~ ~ ~ ~ ~ ~ ~ ~ ~ ~ ~ ~ ~ ~ ~ ~ ~ ~ ~ ~ ~ ~ ~ ~ ~ ~ ~ ~ ~ ~ ~ ~ ~ ~ ~ ~ ~ ~ ~ ~ ~ ~ ~ ~ ~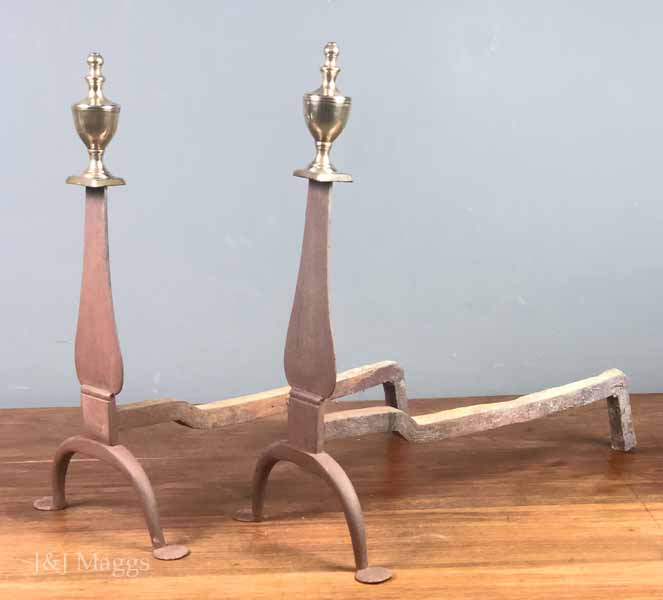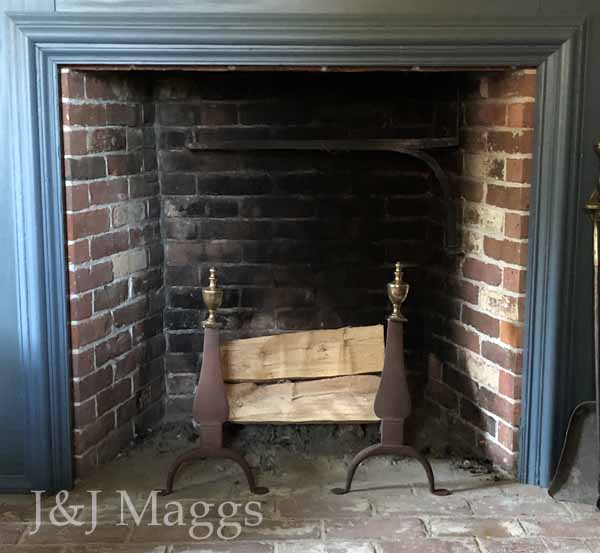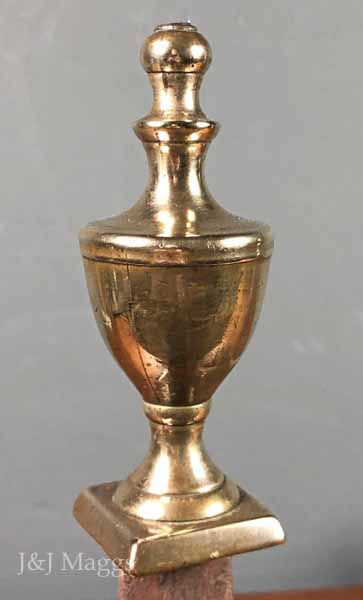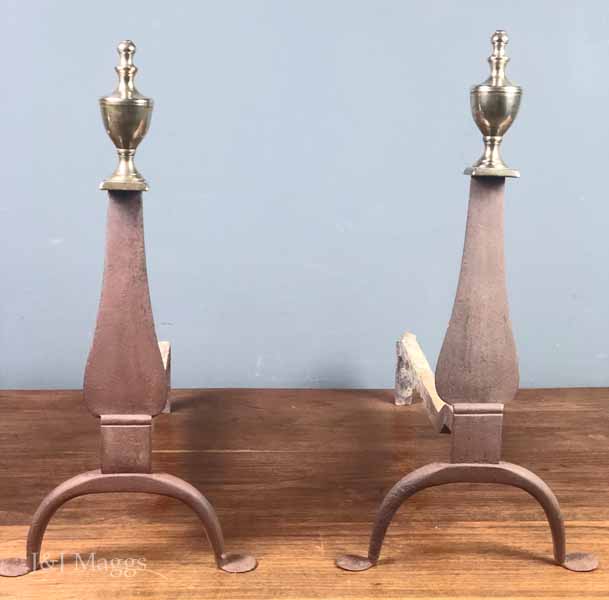 ~ ~ ~ ~ ~ ~ ~ ~ ~ ~ ~ ~ ~ ~ ~ ~ ~ ~ ~ ~ ~ ~ ~ ~ ~ ~ ~ ~ ~ ~ ~ ~ ~ ~ ~ ~ ~ ~ ~ ~ ~ ~ ~ ~ ~ ~