Jan & John Maggs
Antiques and Art
Early brass candlestick with capstan base
~ ~ ~ ~ ~ ~ ~ ~ ~ ~ ~ ~ ~ ~ ~ ~ ~ ~ ~ ~ ~ ~ ~ ~ ~ ~ ~ ~ ~ ~ ~ ~ ~ ~ ~ ~ ~ ~ ~ ~ ~ ~ ~ ~ ~ ~
An elegant brass candle holder with a finely spun round capstan-type base.
The slender, hollow shaft, comprised of a series of turned knops, connects to the base with a hand-threaded screw. The lightness of the base and its finely detailed turnings suggested to us the metal shops of 17th-century Nuremberg, and the examples shown below appear to confirm that origin.
The stick is intact and in good condition, save for two places where the brass appears to have been polished through.
German, ca. 1630 – 50
Diameter of base: 5 ½"; Height: 7"
Price: $495
Free domestic shipping is available on this item
Questions? Click HERE.
Inventory #26630
~ ~ ~ ~ ~ ~ ~ ~ ~ ~ ~ ~ ~ ~ ~ ~ ~ ~ ~ ~ ~ ~ ~ ~ ~ ~ ~ ~ ~ ~ ~ ~ ~ ~ ~ ~ ~ ~ ~ ~ ~ ~ ~ ~ ~ ~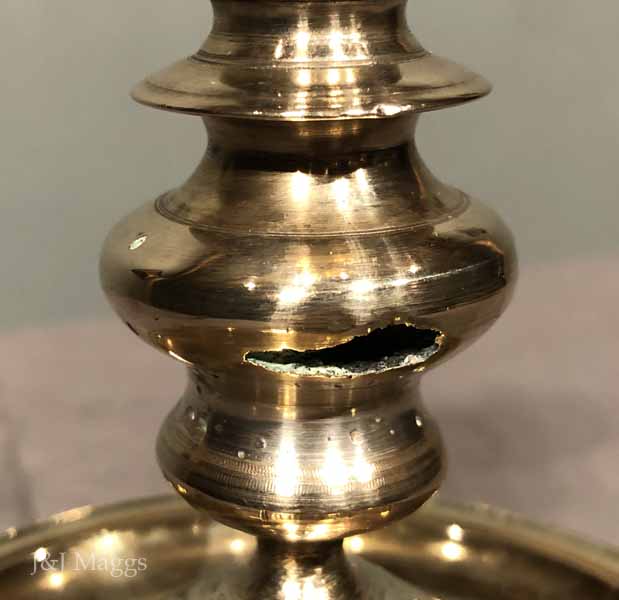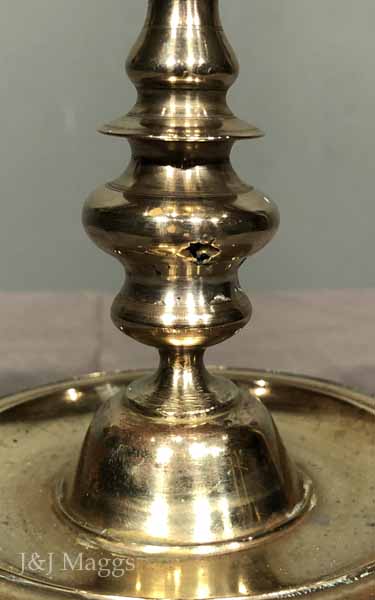 ~ ~ ~ ~ ~ ~ ~ ~ ~ ~ ~ ~ ~ ~ ~ ~ ~ ~ ~ ~ ~ ~ ~ ~ ~ ~ ~ ~ ~ ~ ~ ~ ~ ~ ~ ~ ~ ~ ~ ~ ~ ~ ~ ~ ~ ~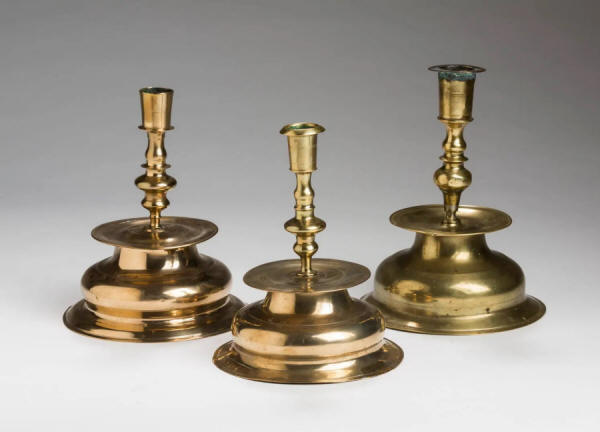 Three similar Nuremberg sticks recently sold by Northeast Auctions
~ ~ ~ ~ ~ ~ ~ ~ ~ ~ ~ ~ ~ ~ ~ ~ ~ ~ ~ ~ ~ ~ ~ ~ ~ ~ ~ ~ ~ ~ ~ ~ ~ ~ ~ ~ ~ ~ ~ ~ ~ ~ ~ ~ ~ ~