Jan & John Maggs
Antiques and Art
Oak candle box with sliding lid
~ ~ ~ ~ ~ ~ ~ ~ ~ ~ ~ ~ ~ ~ ~ ~ ~ ~ ~ ~ ~ ~ ~ ~ ~ ~ ~ ~ ~ ~ ~ ~ ~ ~ ~ ~ ~ ~ ~ ~ ~ ~ ~ ~ ~ ~
A small box of dovetailed construction. The lid is chamfered and slides easily into the rabbets planed into the inner surfaces of three sides. A tiny, gouged mortise in the lid simplifies opening the box with a thumb or a finger.
Good condition, with minor repairs to the sides of the box. Very pleasing figure in the oak.
English, 1720 – 1740
Length: 9 3/8"; Width: 5 5/8"; Height: 3"
Price: $195
Free domestic shipping is available on this item
Questions? Click HERE.
Inventory #26658
~ ~ ~ ~ ~ ~ ~ ~ ~ ~ ~ ~ ~ ~ ~ ~ ~ ~ ~ ~ ~ ~ ~ ~ ~ ~ ~ ~ ~ ~ ~ ~ ~ ~ ~ ~ ~ ~ ~ ~ ~ ~ ~ ~ ~ ~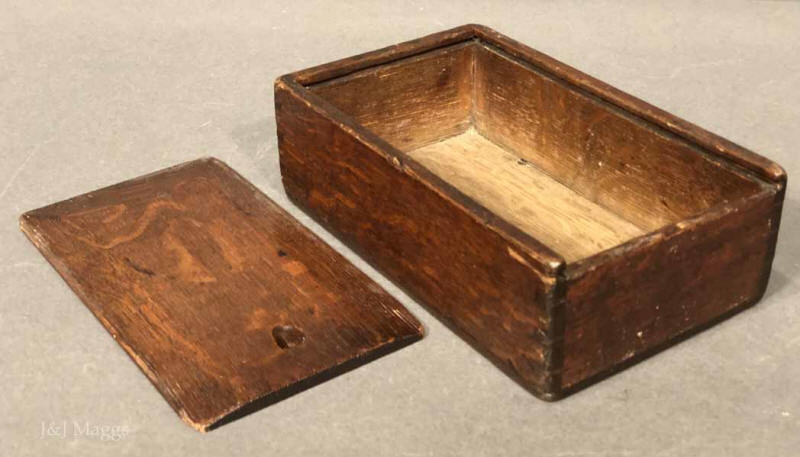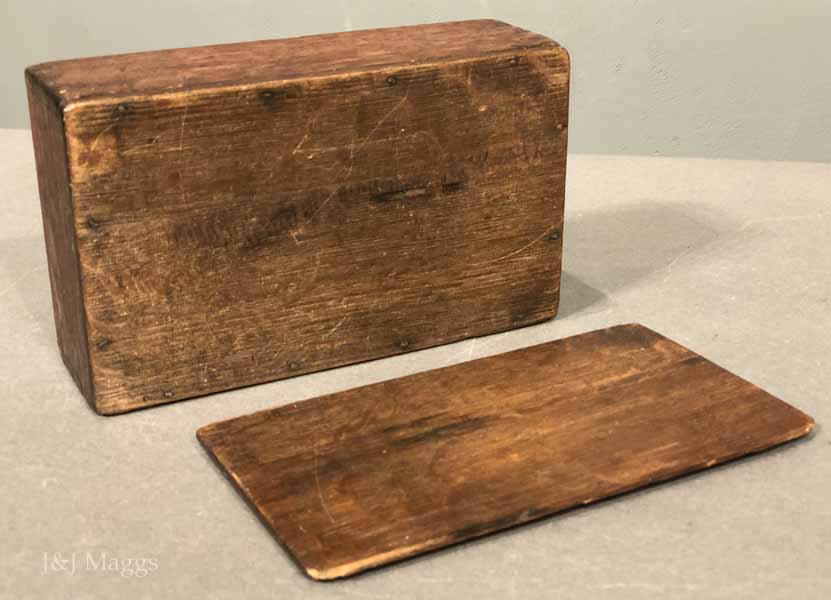 ~ ~ ~ ~ ~ ~ ~ ~ ~ ~ ~ ~ ~ ~ ~ ~ ~ ~ ~ ~ ~ ~ ~ ~ ~ ~ ~ ~ ~ ~ ~ ~ ~ ~ ~ ~ ~ ~ ~ ~ ~ ~ ~ ~ ~ ~