Jan & John Maggs
Antiques and Art
Exceptionally long 17th-century joined form
~ ~ ~ ~ ~ ~ ~ ~ ~ ~ ~ ~ ~ ~ ~ ~ ~ ~ ~ ~ ~ ~ ~ ~ ~ ~ ~ ~ ~ ~ ~ ~ ~ ~ ~ ~ ~ ~ ~ ~ ~ ~ ~ ~ ~ ~ ~ ~ ~
The long stool, or "form", was intended to be shared by two or more lesser members of the court.
This is a particularly interesting example, as it splays not only on its narrow end, as with most of its smaller siblings, but from end to end as well.
The pairs of legs at the ends are secured in the traditional way, while the two end sections are joined by a long, flat stretcher, attached to the end rails and decorated with moulding along its length and dramatic chip carving at its ends.
The single-plank seat has checked but is intact and secure.
Seat dimensions: 42" X 9-1/2"; height: 21-1/4"
English, ca. 1650
~ ~ ~ ~ ~ ~ ~ ~ ~ ~ ~ ~ ~ ~ ~ ~ ~ ~ ~ ~ ~ ~ ~ ~ ~ ~ ~ ~ ~ ~ ~ ~ ~ ~ ~ ~ ~ ~ ~ ~ ~ ~ ~ ~ ~ ~ ~ ~ ~
Inventory #25438
~ ~ ~ ~ ~ ~ ~ ~ ~ ~ ~ ~ ~ ~ ~ ~ ~ ~ ~ ~ ~ ~ ~ ~ ~ ~ ~ ~ ~ ~ ~ ~ ~ ~ ~ ~ ~ ~ ~ ~ ~ ~ ~ ~ ~ ~ ~ ~ ~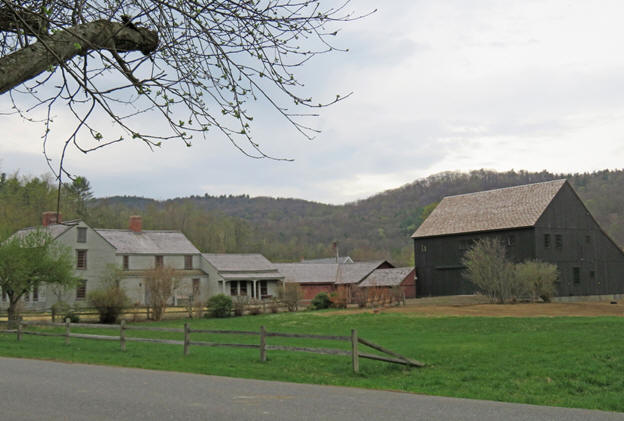 Click to return to the Jan & John Maggs home page