Jan & John Maggs
Antiques and Art
Exceptional 17th-century boarded oak coffer
~ ~ ~ ~ ~ ~ ~ ~ ~ ~ ~ ~ ~ ~ ~ ~ ~ ~ ~ ~ ~ ~ ~ ~ ~ ~ ~ ~ ~ ~ ~ ~ ~ ~ ~ ~ ~ ~ ~ ~ ~ ~ ~ ~ ~ ~ ~ ~ ~
A large, slender boarded oak coffer with outstanding patina and form.
Six oak boards were shaped and fitted to create this striking example of the simple, utilitarian form.
As is most common, the five elements of the box were secured with hand-forged nails, embedded into the wood.
The lid was attached later, in this instance with forged cotter pin hinges, which were clinched into the wood.
The nails are visible in several of these images, and the original cotter pins are still functioning.
The original hasp has broken; only half of it remains, still clinched onto the underside of the lid.
The face of the coffer is lavishly, albeit subtly, decorated, utilizing three common techniques of the period.
The top and bottom of the face have been dressed with the same moulding plane, and the resultant grooves mirror each other.
The vertical ends of the face have been adorned with a scratched zig-zag pattern and the application of two different punches within it.
The chip carving, a practice intended to prevent splitting, incorporates itself comfortably into the design.
The iron lock box, centered in the face, becomes part of the design as well.
The ends of the coffer share the chip carving with the front and have an inverted V sawn into them to create "feet."
But this carpenter went a small step further by subtly extending the sides of the ends that would face forward to give them a slightly rounded look – with a strategic notch about midway.
An outstanding example of the form, in excellent, original condition.
Dimensions: Lid: 45" X 14-1/2"; Height: 21-1/2"
English, ca. 1690
~ ~ ~ ~ ~ ~ ~ ~ ~ ~ ~ ~ ~ ~ ~ ~ ~ ~ ~ ~ ~ ~ ~ ~ ~ ~ ~ ~ ~ ~ ~ ~ ~ ~ ~ ~ ~ ~ ~ ~ ~ ~ ~ ~ ~ ~ ~ ~ ~
Inventory #25537
~ ~ ~ ~ ~ ~ ~ ~ ~ ~ ~ ~ ~ ~ ~ ~ ~ ~ ~ ~ ~ ~ ~ ~ ~ ~ ~ ~ ~ ~ ~ ~ ~ ~ ~ ~ ~ ~ ~ ~ ~ ~ ~ ~ ~ ~ ~ ~ ~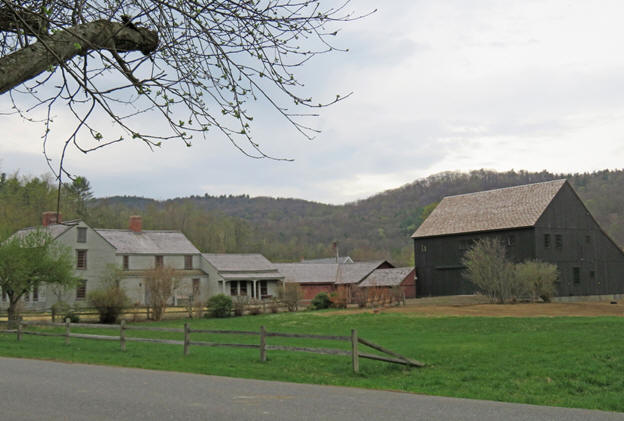 Click to return to the Jan & John Maggs home page