Jan & John Maggs
Antiques and Art
A large period oak gateleg table
~ ~ ~ ~ ~ ~ ~ ~ ~ ~ ~ ~ ~ ~ ~ ~ ~ ~ ~ ~ ~ ~ ~ ~ ~ ~ ~ ~ ~ ~ ~ ~ ~ ~ ~ ~ ~ ~ ~ ~ ~ ~ ~ ~ ~ ~ ~ ~ ~
A large period gateleg table with gunbarrel legs and single drawer.
Both end rails are finished with a Cupid's bow on the bottom edge.
This table is somewhat exceptional in that the maker added two additional feet under the pivot leg, which is pinned between the upper and lower rails. These "extra" feet provide additional support for the gate and a pleasing symmetry when viewed from a distance.
The table is in very good shape, with solid bonds at the juncture between the two halves of the leaves.
The drawer has been restored and its front has been replaced.
The thistle feet – all eight of them – have been replaced as well.
Comfortable seating for six.
English, ca. 1740
Dimensions: Leaves extended: 45" X 58"; Leaves dropped: 15" X 45"; Height: 28-3/4"
SOLD
Questions? Click HERE.
Inventory #25593
~ ~ ~ ~ ~ ~ ~ ~ ~ ~ ~ ~ ~ ~ ~ ~ ~ ~ ~ ~ ~ ~ ~ ~ ~ ~ ~ ~ ~ ~ ~ ~ ~ ~ ~ ~ ~ ~ ~ ~ ~ ~ ~ ~ ~ ~ ~ ~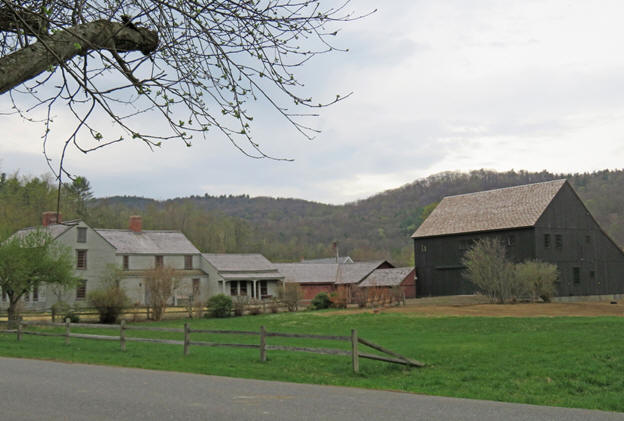 Click to return to the Jan & John Maggs home page