Jan & John Maggs
Antiques and Art
Period child's oak wainscot chair
~ ~ ~ ~ ~ ~ ~ ~ ~ ~ ~ ~ ~ ~ ~ ~ ~ ~ ~ ~ ~ ~ ~ ~ ~ ~ ~ ~ ~ ~ ~ ~ ~ ~ ~ ~ ~ ~ ~ ~ ~ ~ ~ ~ ~ ~ ~ ~ ~
A diminutive early wainscot armchair with carved back panel set within a rectangular frame and a carved crest containing the scratched initials "R D".
The rear posts terminate in the classic Lancashire or Yorkshire "Hershey kiss" finial.
The base is comprised of relatively heavy turned front posts, canting rear posts made in rectangular cross-section, simply grooved apron, and plain front and side stretchers.
The arms have a gentle curve.
The seat is an appropriate replacement.
The chair has very good color, and its structural simplicity focuses our attention on the carving and the crest.
We purchased it from pickers who bought it from a Massachusetts home.
It comes originally from England's North Country.
Dimensions: Seat: 18" X 16"; Height: 36-1/4"; Seat height: 16"
English: late 17th century
to watch a brief video of this piece.
~ ~ ~ ~ ~ ~ ~ ~ ~ ~ ~ ~ ~ ~ ~ ~ ~ ~ ~ ~ ~ ~ ~ ~ ~ ~ ~ ~ ~ ~ ~ ~ ~ ~ ~ ~ ~ ~ ~ ~ ~ ~ ~ ~ ~ ~ ~ ~ ~
Inventory #25695
~ ~ ~ ~ ~ ~ ~ ~ ~ ~ ~ ~ ~ ~ ~ ~ ~ ~ ~ ~ ~ ~ ~ ~ ~ ~ ~ ~ ~ ~ ~ ~ ~ ~ ~ ~ ~ ~ ~ ~ ~ ~ ~ ~ ~ ~ ~ ~ ~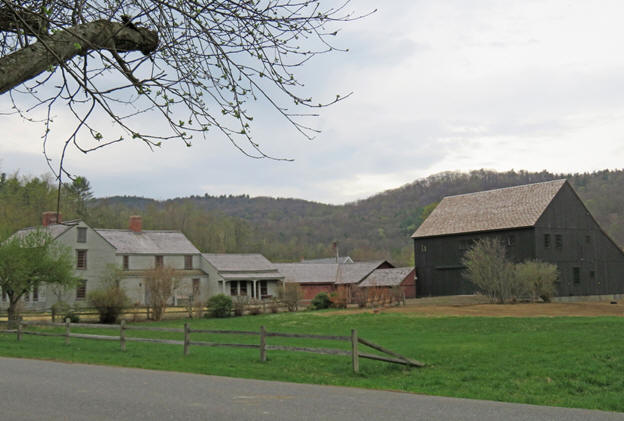 Click to return to the Jan & John Maggs home page