Jan & John Maggs
Antiques and Art
Early 17th-century joined oak low stool
~ ~ ~ ~ ~ ~ ~ ~ ~ ~ ~ ~ ~ ~ ~ ~ ~ ~ ~ ~ ~ ~ ~ ~ ~ ~ ~ ~ ~ ~ ~ ~ ~ ~ ~ ~ ~ ~ ~ ~ ~ ~ ~ ~ ~ ~ ~ ~ ~
A rare and wonderful little joined stool, perhaps the earliest we've ever owned, found in Massachusetts.
According to Victor Chinnery, the "low stool" was probably used as a foot rest or a seat.
Despite the ravages of insects and humans, this one has survived.
We've administered a bit of TLC, and it's ready to be admired once again.
Although quite petite and considerably rarer, the low stool is built exactly like its larger cousins.
In this example the chunky blocks framing each of the four legs are separated from each other by pleasing vase and spool turnings.
The remainder of the frame consists of an apron with planed and shaped moulding and four lower stretchers, which were left unadorned.
The top, bordered with a pleasing thumbnail moulding, is original. It split lengthwise at some point in its life, and the area around the split, subject to moisture and insects, was damaged but has survived.
Dimensions: 16-1/2" X 10-1/2"; Height: 13-1/4"
English, ca. 1620
to watch a brief video of this piece.
~ ~ ~ ~ ~ ~ ~ ~ ~ ~ ~ ~ ~ ~ ~ ~ ~ ~ ~ ~ ~ ~ ~ ~ ~ ~ ~ ~ ~ ~ ~ ~ ~ ~ ~ ~ ~ ~ ~ ~ ~ ~ ~ ~ ~ ~ ~ ~ ~
Inventory #25698
~ ~ ~ ~ ~ ~ ~ ~ ~ ~ ~ ~ ~ ~ ~ ~ ~ ~ ~ ~ ~ ~ ~ ~ ~ ~ ~ ~ ~ ~ ~ ~ ~ ~ ~ ~ ~ ~ ~ ~ ~ ~ ~ ~ ~ ~ ~ ~ ~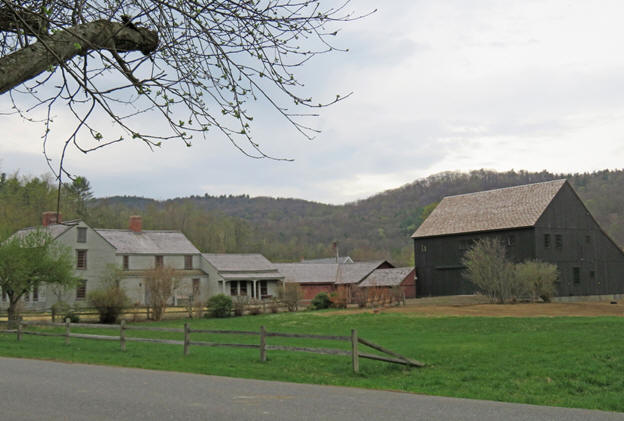 Click to return to the Jan & John Maggs home page