Jan & John Maggs
Antiques and Art
18th-century English oak joined stool with shaped and moulded apron
~ ~ ~ ~ ~ ~ ~ ~ ~ ~ ~ ~ ~ ~ ~ ~ ~ ~ ~ ~ ~ ~ ~ ~ ~ ~ ~ ~ ~ ~ ~ ~ ~ ~ ~ ~ ~ ~ ~ ~ ~ ~ ~ ~ ~ ~
A chunky stool with boldly turned legs and an apron with scroll cutout and a subtle moulding on each of its four sides.
The lower stretchers are plain, and the entire base is of mortise and tenon construction, secured with wooden pegs.
The single-board top is edged with a planed thumbnail and pegged into the base. As is the case with many single-board tops, which were usually made of undried oak, there are longitudinal splits near three of the four peg holes. As this happened many decades ago, relieving the tensions in the wood, the top is now stable and is not likely to split further.
The joints are tight and sturdy, and the stool, which is quite heavy, may be used as seating with no worries.
English, late 18th century
Top: 17" X 12"; Height: 19 ½"
SOLD
Questions? Click HERE.
Inventory #25763
~ ~ ~ ~ ~ ~ ~ ~ ~ ~ ~ ~ ~ ~ ~ ~ ~ ~ ~ ~ ~ ~ ~ ~ ~ ~ ~ ~ ~ ~ ~ ~ ~ ~ ~ ~ ~ ~ ~ ~ ~ ~ ~ ~ ~ ~
~ ~ ~ ~ ~ ~ ~ ~ ~ ~ ~ ~ ~ ~ ~ ~ ~ ~ ~ ~ ~ ~ ~ ~ ~ ~ ~ ~ ~ ~ ~ ~ ~ ~ ~ ~ ~ ~ ~ ~ ~ ~ ~ ~ ~ ~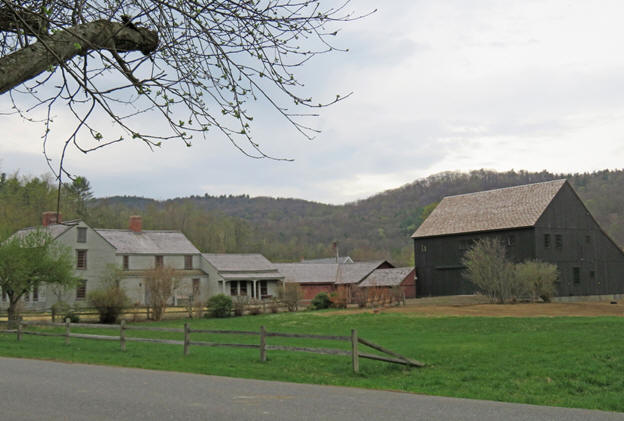 Click to return to the Jan & John Maggs home page