Jan & John Maggs
Antiques and Art
Joined coffer from the Devon workshop of William Searle
~ ~ ~ ~ ~ ~ ~ ~ ~ ~ ~ ~ ~ ~ ~ ~ ~ ~ ~ ~ ~ ~ ~ ~ ~ ~ ~ ~ ~ ~ ~ ~ ~ ~ ~ ~ ~ ~ ~ ~ ~ ~ ~ ~ ~ ~ ~ ~ ~
A spectacular carved coffer from the Devon workshop of William Searle, who moved to Massachusetts in the early 1660's, finally settling in Ipswich. He and his disciple, Thomas Dennis, came to dominate this craft in the area north of Boston.
The front, back, and sides of this highly decorated piece are of joined construction – thin panels set into a mortise-and-tenoned oak frame. While the workmanship is of the highest order in the entire case, it is the face that was meant to capture our attention. And it surely does.
The coffer front displays a three-panel design which is typical in the period, with less common spandrels - inserts between the front legs and the bottom rail, that add both support and visual appeal. Each of the three panels contains a large carved lozenge enclosing an arrangement of four flowers. Outside of the lozenge, shallow-carved botanic figures fill the panel. The central panel contains the carved initials "T B", likely the initials of the original owner.
The remainder of the façade of this Mannerist chest is densely carved, with different motifs chosen for the various elements of the frame: upper rail, lower rail, stiles, muntins, and spandrels. Even the upper edges of the coffer frame were dressed with triple scratch moulding, and a moulding plane was applied to the edges of the interior of the rear frame – the part that would be seen when the lid was opened. There is a till but no evidence showing that it was ever covered.+
Though hinges show without doubt that the lid is original, its center has been raised slightly so that it is no longer flat. The reason for this is unclear, although the cleats under the lid outside of the box are shaped to fit. This form is rare enough that we suspect it to be a later modification, but we would not recommend changing it.
There is a small, triangular repair to the front left corner of the lid. As is often the case, the rear feet have sustained some damp-related loss. Small oak boosters have been added to make the chest level. These could be easily removed.
Devonshire, England, ca. 1660
Dimensions: 56 ½" X 22"; Height: 29 ½"
~ ~ ~ ~ ~ ~ ~ ~ ~ ~ ~ ~ ~ ~ ~ ~ ~ ~ ~ ~ ~ ~ ~ ~ ~ ~ ~ ~ ~ ~ ~ ~ ~ ~ ~ ~ ~ ~ ~ ~ ~ ~ ~ ~ ~ ~ ~ ~ ~
Inventory #25843
~ ~ ~ ~ ~ ~ ~ ~ ~ ~ ~ ~ ~ ~ ~ ~ ~ ~ ~ ~ ~ ~ ~ ~ ~ ~ ~ ~ ~ ~ ~ ~ ~ ~ ~ ~ ~ ~ ~ ~ ~ ~ ~ ~ ~ ~ ~ ~ ~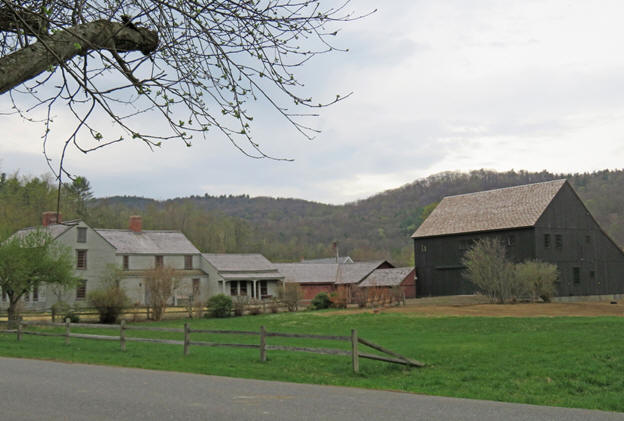 Click to return to the Jan & John Maggs home page