Jan & John Maggs
Antiques and Art
A pair of small antique oak joint stools
~ ~ ~ ~ ~ ~ ~ ~ ~ ~ ~ ~ ~ ~ ~ ~ ~ ~ ~ ~ ~ ~ ~ ~ ~ ~ ~ ~ ~ ~ ~ ~ ~ ~ ~ ~ ~ ~ ~ ~ ~ ~ ~ ~ ~ ~
A rare pair of joint stools, each having nicely turned baluster legs with tightly formed spools and rings.
The aprons and stretchers are undecorated, and the two-board tops are edged with a thumbnail moulding around the perimeter.
Tight and sturdy, very good color and the soft surface of continued use.
English, ca. 1900
Top: 14" X 10 ½"; Height: 17 ¼"
SOLD
Questions? Click HERE.
Inventory #25942
~ ~ ~ ~ ~ ~ ~ ~ ~ ~ ~ ~ ~ ~ ~ ~ ~ ~ ~ ~ ~ ~ ~ ~ ~ ~ ~ ~ ~ ~ ~ ~ ~ ~ ~ ~ ~ ~ ~ ~ ~ ~ ~ ~ ~ ~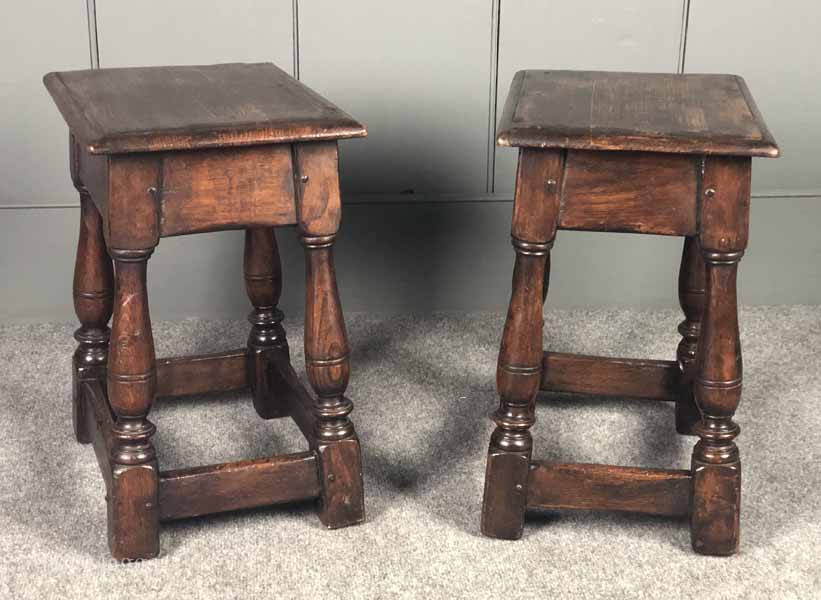 ~ ~ ~ ~ ~ ~ ~ ~ ~ ~ ~ ~ ~ ~ ~ ~ ~ ~ ~ ~ ~ ~ ~ ~ ~ ~ ~ ~ ~ ~ ~ ~ ~ ~ ~ ~ ~ ~ ~ ~ ~ ~ ~ ~ ~ ~
CLICK HERE to return to the Furniture Gallery