Jan & John Maggs
Antiques and Art
A late 17th-century worktable with side-hung drawer
~ ~ ~ ~ ~ ~ ~ ~ ~ ~ ~ ~ ~ ~ ~ ~ ~ ~ ~ ~ ~ ~ ~ ~ ~ ~ ~ ~ ~ ~ ~ ~ ~ ~ ~ ~ ~ ~ ~ ~ ~ ~ ~ ~ ~ ~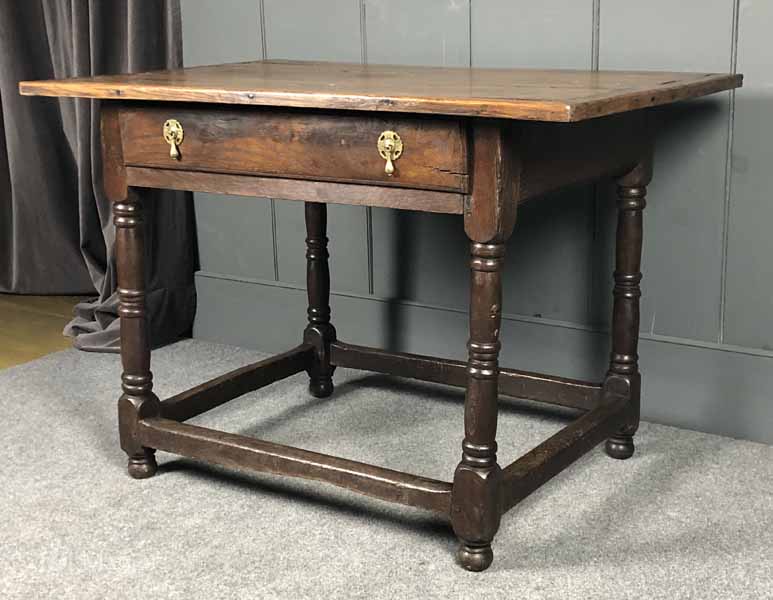 A large occasional table with a roomy three-board top, which is trimmed with a narrow border.
Beneath the top is a large drawer, suspended from two rails in the manner typical of the period. The brass drawer pulls are appropriate replacements for the lost originals.
The decoration of the four robust legs is conservative, with pairs of rings articulating its length and blocks at top and bottom for the apron and stretchers.
The stretchers themselves are sturdy and of sufficient size to the provide a strong foundation. They were never decorated by the maker.
A nice example of a table designed for use in an ordinary 17th-century home.
English or Welsh, ca. 1690
Top: 41" X 28"; Height: 28 ½"
Price: $650
Questions? Click HERE.
Inventory #25977
~ ~ ~ ~ ~ ~ ~ ~ ~ ~ ~ ~ ~ ~ ~ ~ ~ ~ ~ ~ ~ ~ ~ ~ ~ ~ ~ ~ ~ ~ ~ ~ ~ ~ ~ ~ ~ ~ ~ ~ ~ ~ ~ ~ ~ ~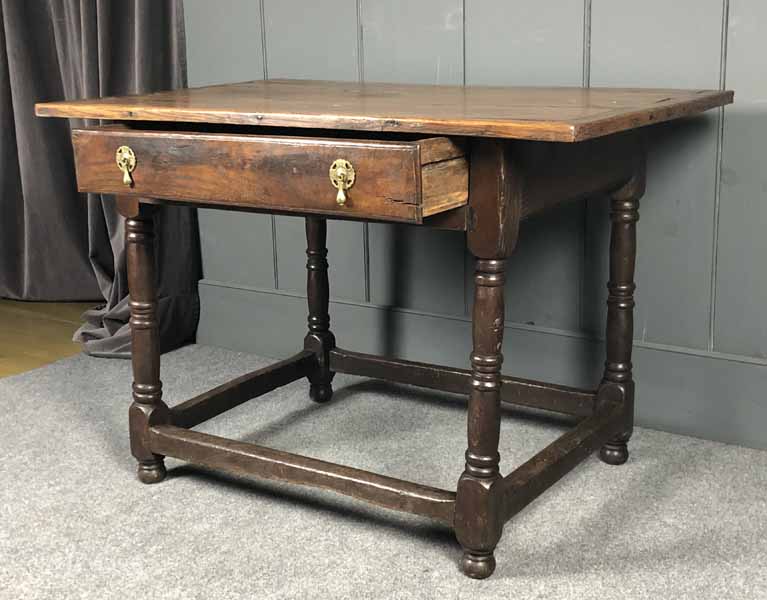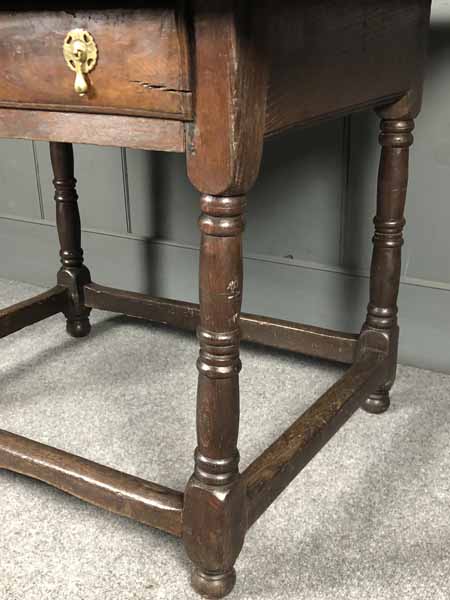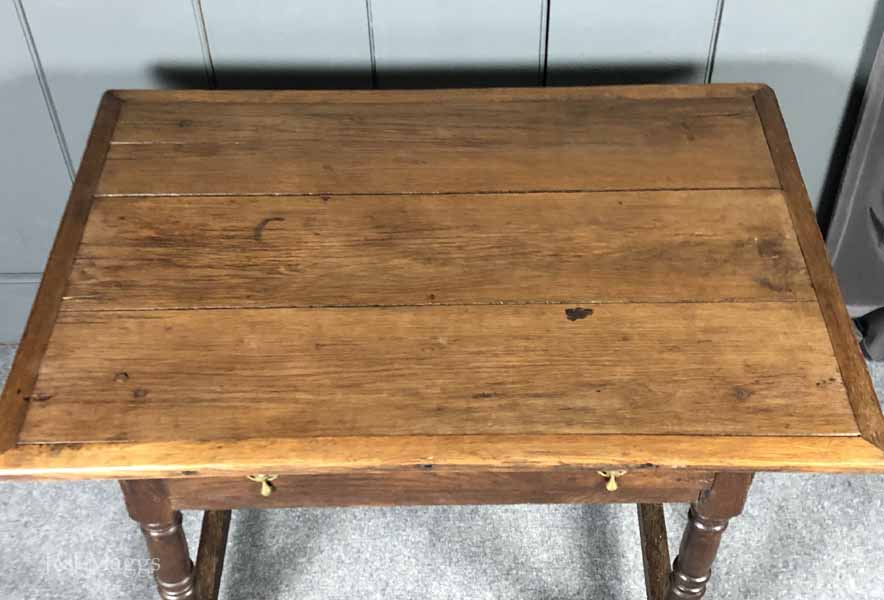 ~ ~ ~ ~ ~ ~ ~ ~ ~ ~ ~ ~ ~ ~ ~ ~ ~ ~ ~ ~ ~ ~ ~ ~ ~ ~ ~ ~ ~ ~ ~ ~ ~ ~ ~ ~ ~ ~ ~ ~ ~ ~ ~ ~ ~ ~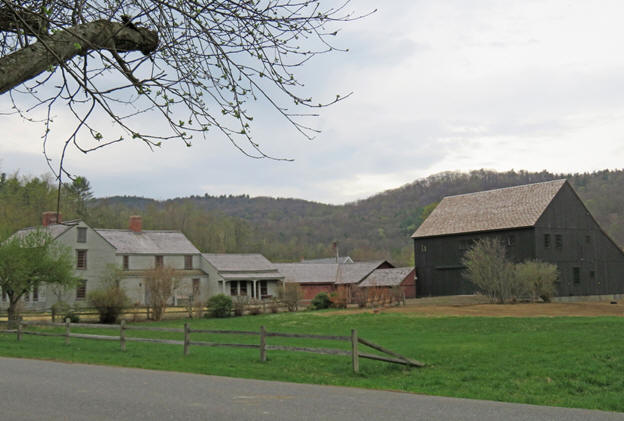 Click to return to the Jan & John Maggs home page