Jan & John Maggs
Antiques and Art
Large 17th-century oak bible box with tulips and coat of arms
~ ~ ~ ~ ~ ~ ~ ~ ~ ~ ~ ~ ~ ~ ~ ~ ~ ~ ~ ~ ~ ~ ~ ~ ~ ~ ~ ~ ~ ~ ~ ~ ~ ~ ~ ~ ~ ~ ~ ~ ~ ~ ~ ~ ~ ~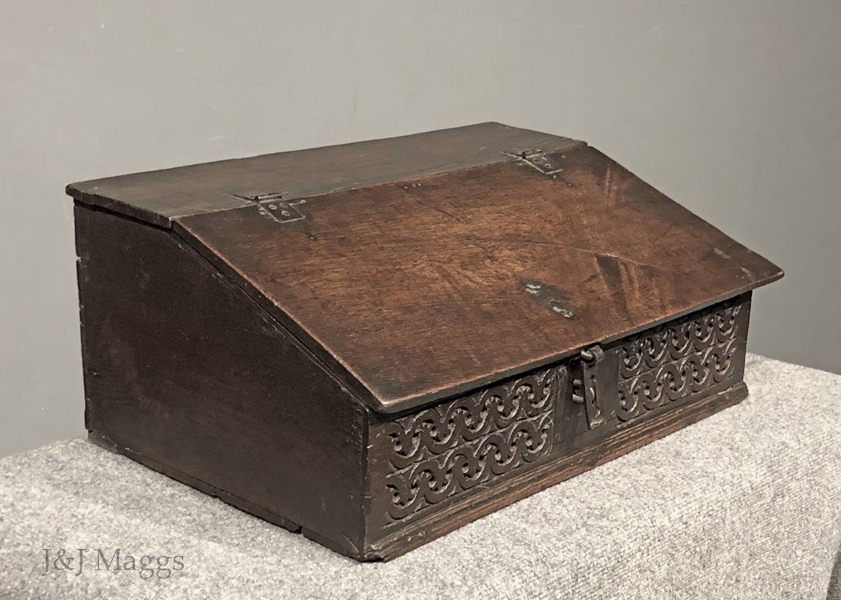 A striking oak box with broad floral designs on its face. Each of the two simulated panels in the face contains a large tulip at the top with a pair of smaller buds below. The flowers and the surround are decorated with punchwork, mostly using a single five-pointed tool. The background field was finished with a different multi-pointed punch. The ends of the face are chip carved. Beneath the lock is a carved crest, probably that of the original owner of the box.
The sides are undecorated, as is the back. The thin, two-board lid is attached to the box with attractive hand-wrought strap hinges. Empty nail holes in the ends of the lid probably indicate that it originally was sealed and reinforced with cleats. The two existing cleats on the underside appear to be replacements for those lost originals. The ball feet are later additions.
English, ca. 1680 and later
Width: 29"; Depth: 17"; Height: 11"
Price: $750
Questions? Click HERE.
Inventory #26166
~ ~ ~ ~ ~ ~ ~ ~ ~ ~ ~ ~ ~ ~ ~ ~ ~ ~ ~ ~ ~ ~ ~ ~ ~ ~ ~ ~ ~ ~ ~ ~ ~ ~ ~ ~ ~ ~ ~ ~ ~ ~ ~ ~ ~ ~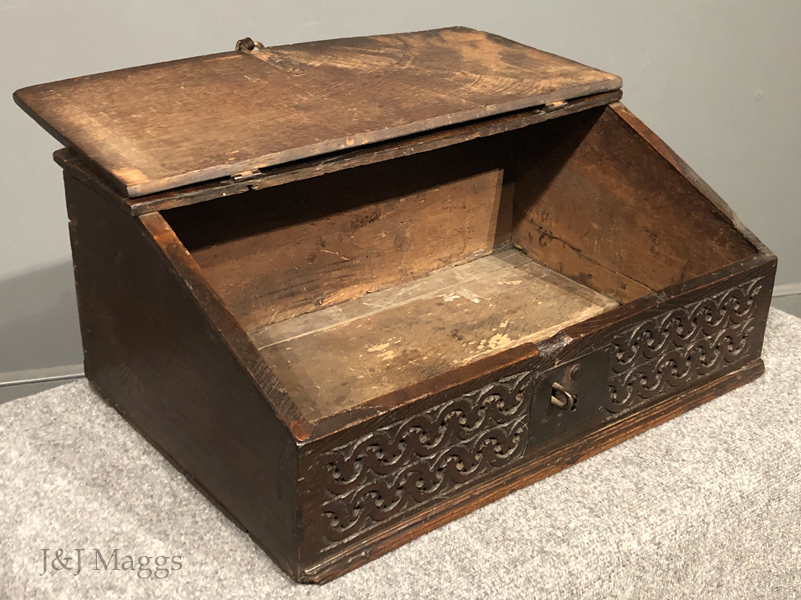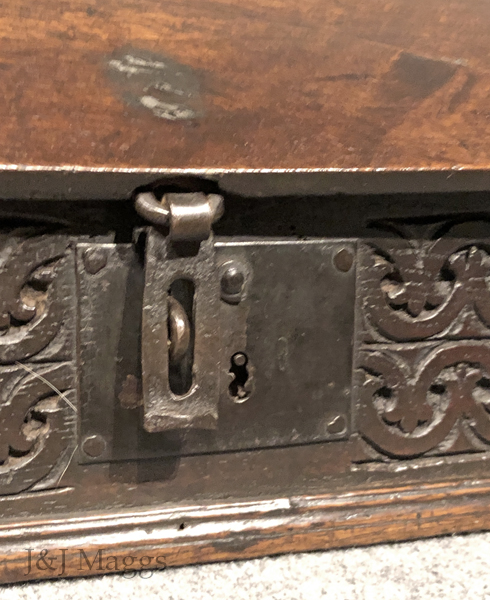 ~ ~ ~ ~ ~ ~ ~ ~ ~ ~ ~ ~ ~ ~ ~ ~ ~ ~ ~ ~ ~ ~ ~ ~ ~ ~ ~ ~ ~ ~ ~ ~ ~ ~ ~ ~ ~ ~ ~ ~ ~ ~ ~ ~ ~ ~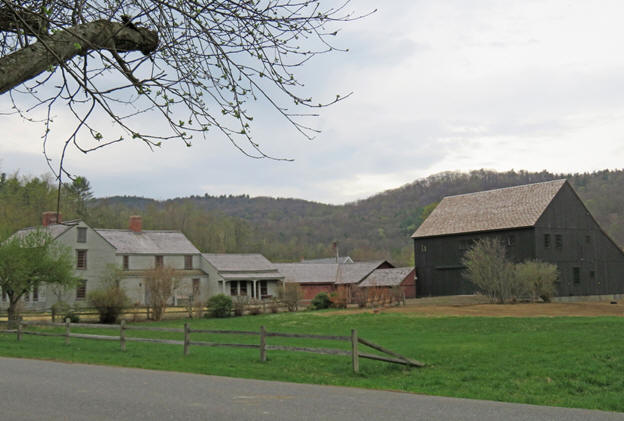 Click to return to the Jan & John Maggs home page