Jan & John Maggs
Antiques and Art
A small 17th-century oak bible box with carved demilunes
~ ~ ~ ~ ~ ~ ~ ~ ~ ~ ~ ~ ~ ~ ~ ~ ~ ~ ~ ~ ~ ~ ~ ~ ~ ~ ~ ~ ~ ~ ~ ~ ~ ~ ~ ~ ~ ~ ~ ~ ~ ~ ~ ~ ~ ~
A sweet little oak box of nailed construction with two attractive demilune carvings enclosing an interesting array of four flowers, the larger two arranged horizontally, the smaller, vertically. The upper corners of the box are treated with simple carved designs. Beneath the lid can be seen a history of failed hinges and their replacements and of missing cleats at the outer ends.
English, 1690
Dimensions: 24 ½" X 15"; Height: 10"
Price: $495
Questions? Click HERE.
Inventory #26233
~ ~ ~ ~ ~ ~ ~ ~ ~ ~ ~ ~ ~ ~ ~ ~ ~ ~ ~ ~ ~ ~ ~ ~ ~ ~ ~ ~ ~ ~ ~ ~ ~ ~ ~ ~ ~ ~ ~ ~ ~ ~ ~ ~ ~ ~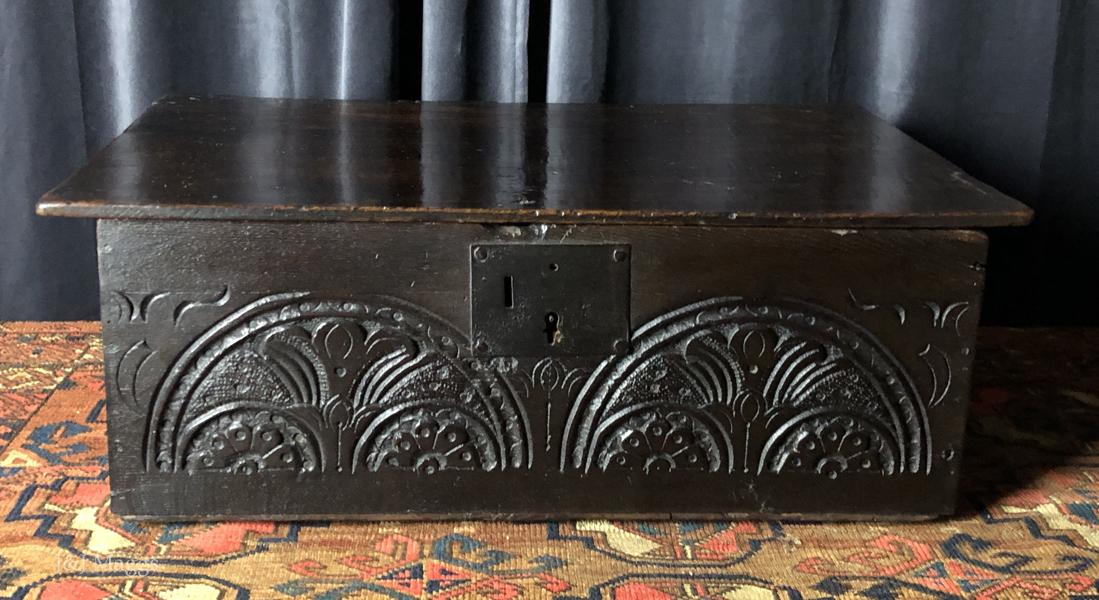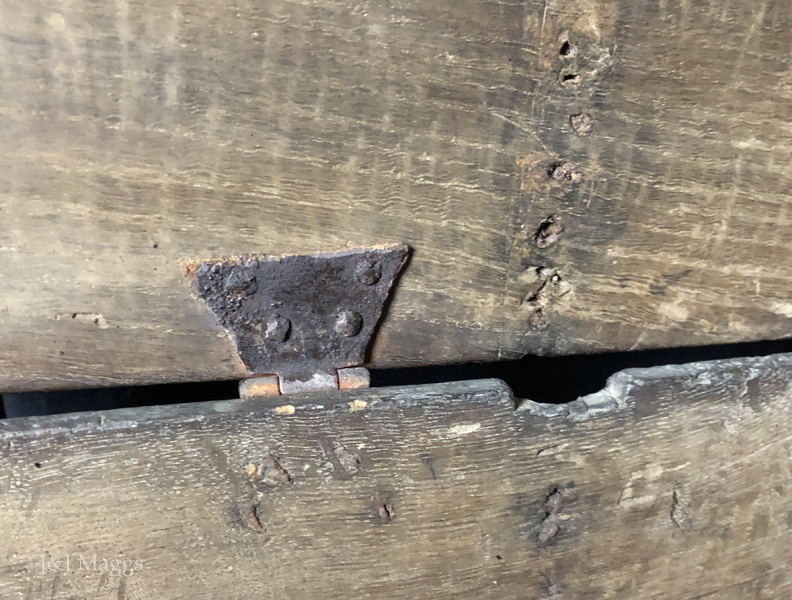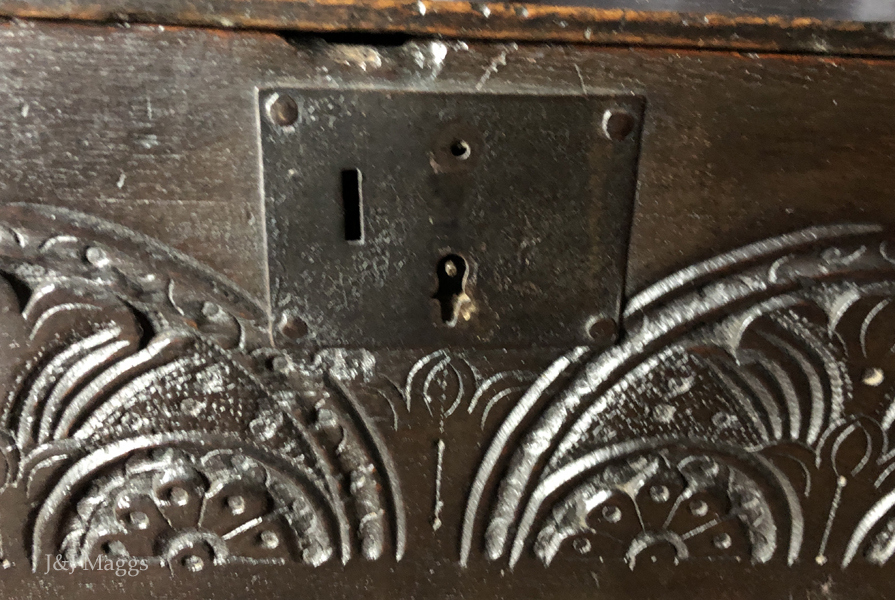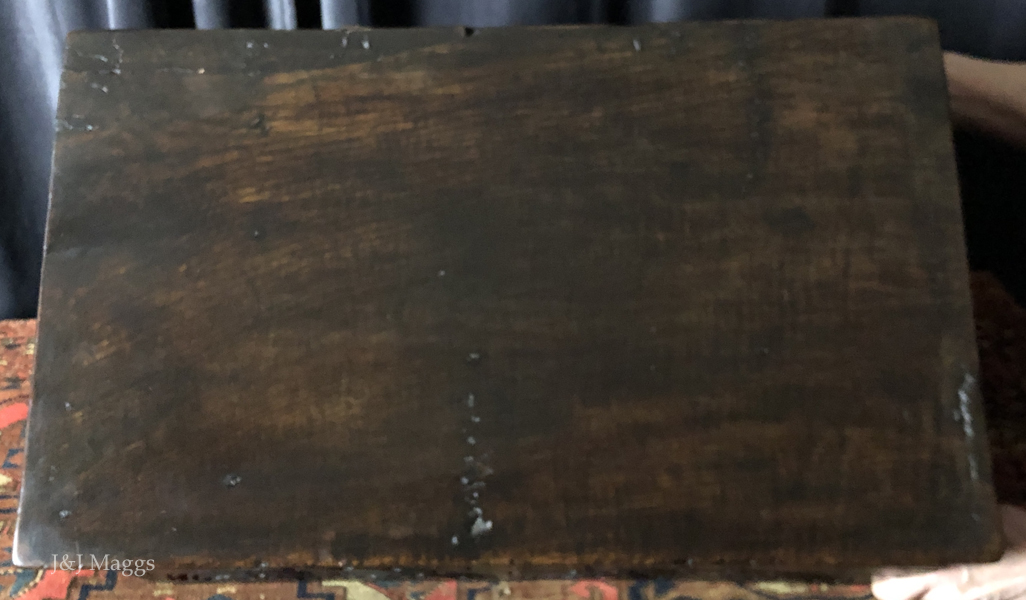 ~ ~ ~ ~ ~ ~ ~ ~ ~ ~ ~ ~ ~ ~ ~ ~ ~ ~ ~ ~ ~ ~ ~ ~ ~ ~ ~ ~ ~ ~ ~ ~ ~ ~ ~ ~ ~ ~ ~ ~ ~ ~ ~ ~ ~ ~
Click HERE to visit the Jan & John Maggs Antiques home page