Jan & John Maggs
Antiques and Art
Early oak deed box or mini plank coffer
~ ~ ~ ~ ~ ~ ~ ~ ~ ~ ~ ~ ~ ~ ~ ~ ~ ~ ~ ~ ~ ~ ~ ~ ~ ~ ~ ~ ~ ~ ~ ~ ~ ~ ~ ~ ~ ~ ~ ~ ~ ~ ~ ~ ~ ~
A humble storage box fashioned from six pit-sawn oak boards. The front, back, and sides of the box are attached with butt joints, secured with rose-headed nails driven through the face and back. The bottom board of the box fits inside and is also attached with face-nailed rose-heads.
The lid is a simple, unadorned board which has an interesting hardware history. Originally it was fitted with cotter pin hinges, which appear to have failed. They were replaced by leather hinges, attached with tiny rose-headed nails. Fragments of these are still attached to the back. When they failed, perhaps in the 19th century, the current small, hand-forged strap hinges replaced them. Likewise, the current hasp seems to be a replacement for a broken one, part of which remains under the lid.
Given its simplicity and small size, it is likely that this box was made for utility, rather than as a domestic ornament. Might it have been a traveler's trunk or an accessory on a carriage? Or did it provide safe storage in a pantry? Perhaps it was taller, with its narrow sides extending beneath the bottom of the box, elevating it above the floor? Or was it simply a modest home-made valuables box for a family of limited means?
English, ca. 1700
Length: 17 ¾"; Height: 9 ¼"; Depth: 8 ½"
SOLD
Free domestic shipping is available on this piece
Questions? Click HERE.
Inventory #26337
~ ~ ~ ~ ~ ~ ~ ~ ~ ~ ~ ~ ~ ~ ~ ~ ~ ~ ~ ~ ~ ~ ~ ~ ~ ~ ~ ~ ~ ~ ~ ~ ~ ~ ~ ~ ~ ~ ~ ~ ~ ~ ~ ~ ~ ~
~ ~ ~ ~ ~ ~ ~ ~ ~ ~ ~ ~ ~ ~ ~ ~ ~ ~ ~ ~ ~ ~ ~ ~ ~ ~ ~ ~ ~ ~ ~ ~ ~ ~ ~ ~ ~ ~ ~ ~ ~ ~ ~ ~ ~ ~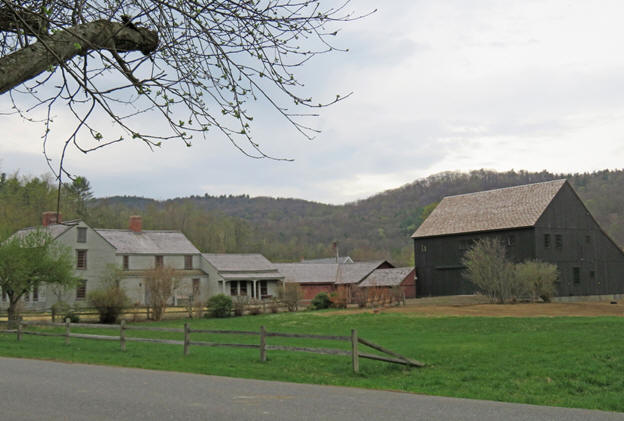 Click to return to the Jan & John Maggs home page