Jan & John Maggs
Antiques and Art
A large 17th-century joined oak coffer
~ ~ ~ ~ ~ ~ ~ ~ ~ ~ ~ ~ ~ ~ ~ ~ ~ ~ ~ ~ ~ ~ ~ ~ ~ ~ ~ ~ ~ ~ ~ ~ ~ ~ ~ ~ ~ ~ ~ ~ ~ ~ ~ ~ ~ ~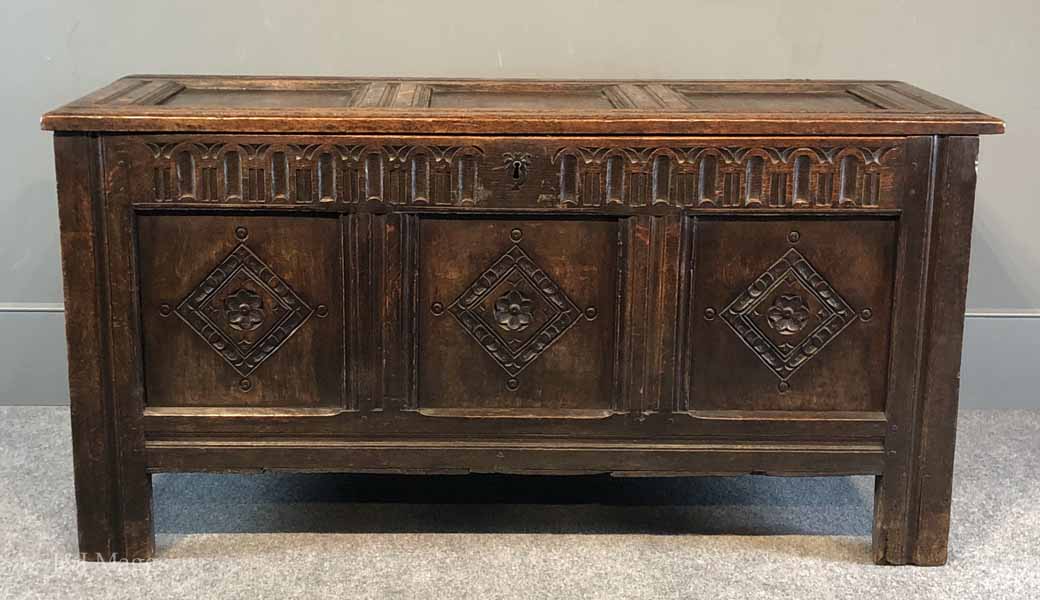 Another fine example of this characteristic form, with joined face, sides, back, and lid. As we should expect, the face is the most complex, with three carved panels framed in a carved frieze, a moulded lower rail, and moulded legs. Two moulded stiles frame the center panel. The sides also have carved friezes, but the single panel on each end is plain. The lid is tripartite as well, matching the front, but the elements of the frame are moulded, rather than carved. The three-panel back is joined more simply. As is usual, the floor of the chest is made of undecorated, thin boards.
While the form is relatively ordinary, the workmanship seen in this coffer is of a very high standard. The coffer is in very good condition, and the original cotter pin hinges have withstood years of use.
English, ca. 1680
Length: 55 ¾"; Depth: 22"; Height: 28"
Price: $775
Questions? Click HERE.
Inventory #26383
~ ~ ~ ~ ~ ~ ~ ~ ~ ~ ~ ~ ~ ~ ~ ~ ~ ~ ~ ~ ~ ~ ~ ~ ~ ~ ~ ~ ~ ~ ~ ~ ~ ~ ~ ~ ~ ~ ~ ~ ~ ~ ~ ~ ~ ~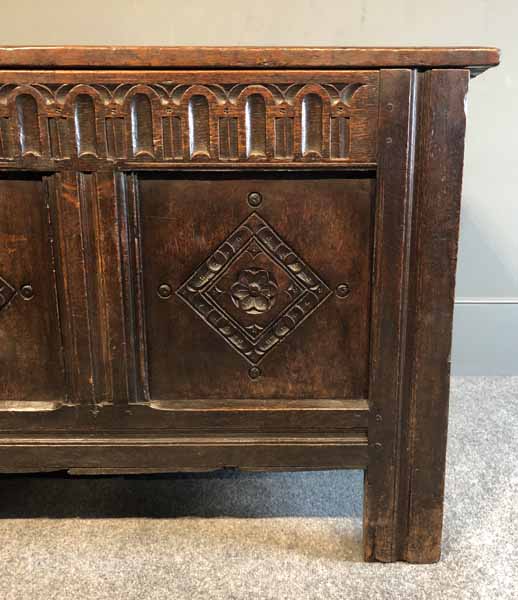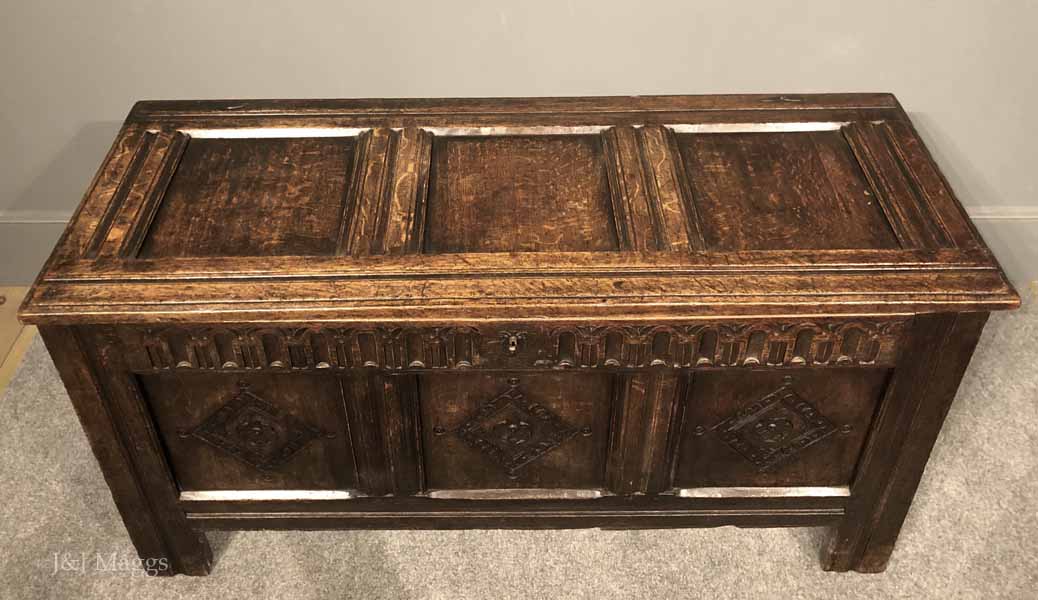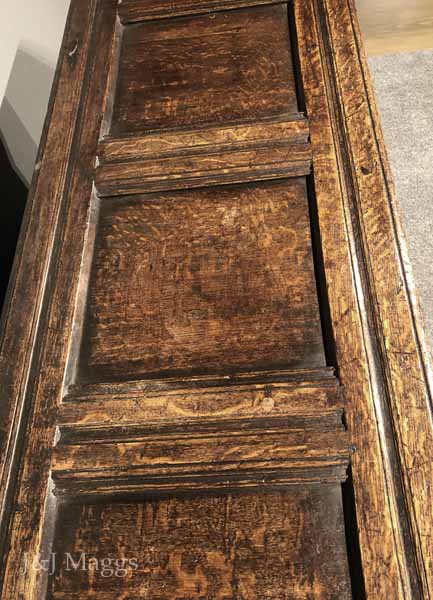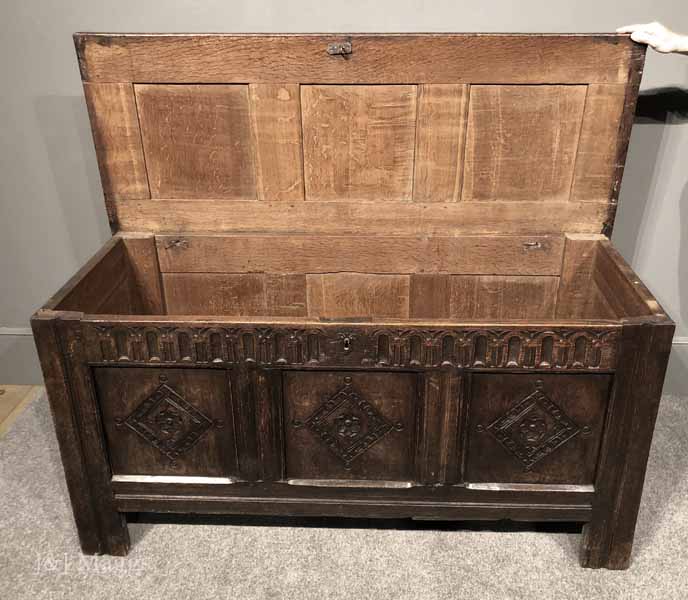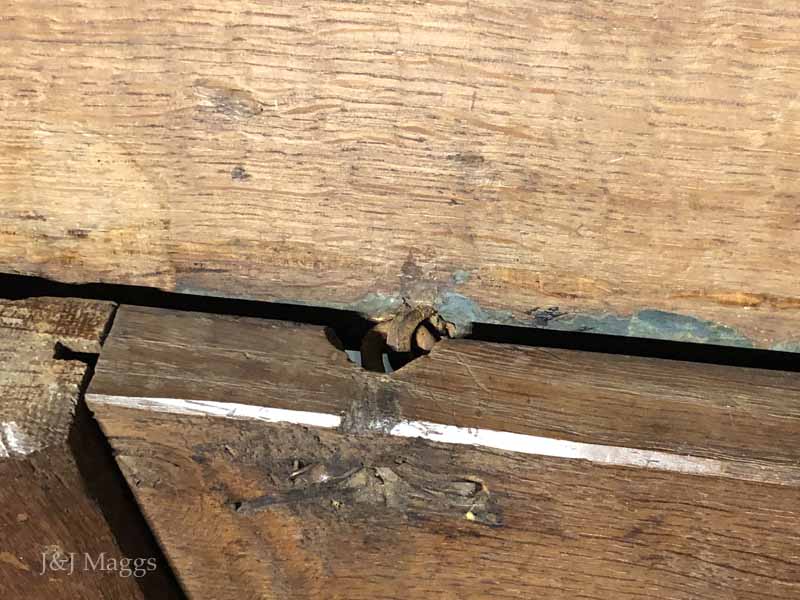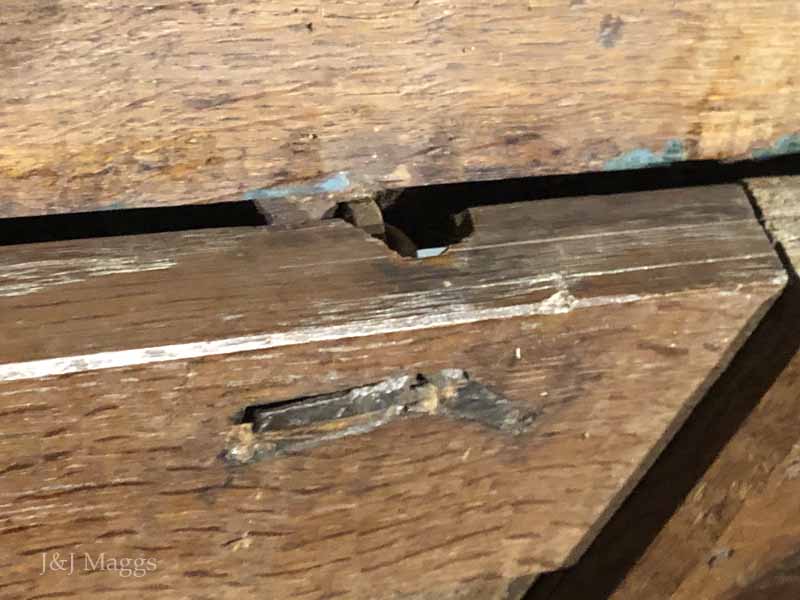 ~ ~ ~ ~ ~ ~ ~ ~ ~ ~ ~ ~ ~ ~ ~ ~ ~ ~ ~ ~ ~ ~ ~ ~ ~ ~ ~ ~ ~ ~ ~ ~ ~ ~ ~ ~ ~ ~ ~ ~ ~ ~ ~ ~ ~ ~
Click HERE to visit the Jan & John Maggs Antiques home page