Jan & John Maggs
Antiques and Art
An early boarded oak coffer in old, dry surface
~ ~ ~ ~ ~ ~ ~ ~ ~ ~ ~ ~ ~ ~ ~ ~ ~ ~ ~ ~ ~ ~ ~ ~ ~ ~ ~ ~ ~ ~ ~ ~ ~ ~ ~ ~ ~ ~ ~ ~ ~ ~ ~ ~ ~ ~
This shallow coffer was purchased from a picker in the south of England, and it appears to have been the creation of a very capable carpenter, perhaps for a customer of somewhat limited means. The face and back were each made of a single wide oak board, decorated only with chip carving at their extremities. The fact that the back, which was never meant to be viewed, has the same chip carving as the face attests to the notion that chip carving was more intended to stabilize the ends of long boards than to be decorative, as we've been taught to believe.
The sides were made of short lengths of comparable oak boards, each with a simple foot sawn into the lower end. Perhaps for economy, the maker used two narrow boards on the end to our right, binding them together with narrow, shaped cleats, attached with hand-forged rose head nails. These ends are recessed into the front and back and secured with perfectly executed butt joints.
Likewise, the lid was fashioned from two boards, bound at their ends with cleats which, in addition to their structural importance, served to seal the interior of the coffer from animal intruders. Because these boards have shrunk over the years, we've added two additional cleats under the lid for strength and stability. These could be easily removed with a screwdriver. The perimeter of the lid is decorated with a simple, but elegant planed moulding.
Inside the coffer is a small oak till with its cover. The coffer lid is secured with its original cotter pin hinges. The surface is dry, and the color of the oak is rich.
English, ca. 1660
Dimensions: 39 ½" X 16 ½"; Height: 22"
Price: $ 895
Questions? Click HERE.
Inventory #26384
~ ~ ~ ~ ~ ~ ~ ~ ~ ~ ~ ~ ~ ~ ~ ~ ~ ~ ~ ~ ~ ~ ~ ~ ~ ~ ~ ~ ~ ~ ~ ~ ~ ~ ~ ~ ~ ~ ~ ~ ~ ~ ~ ~ ~ ~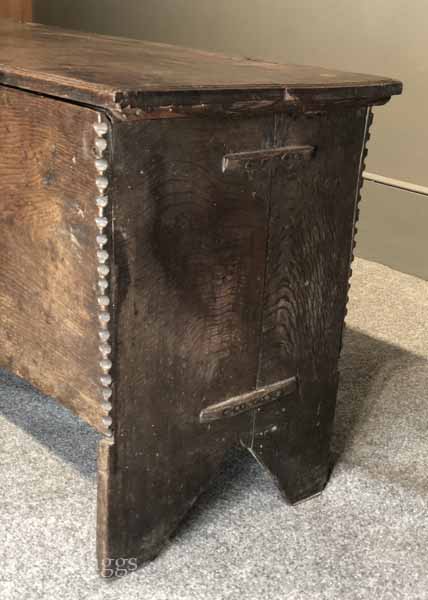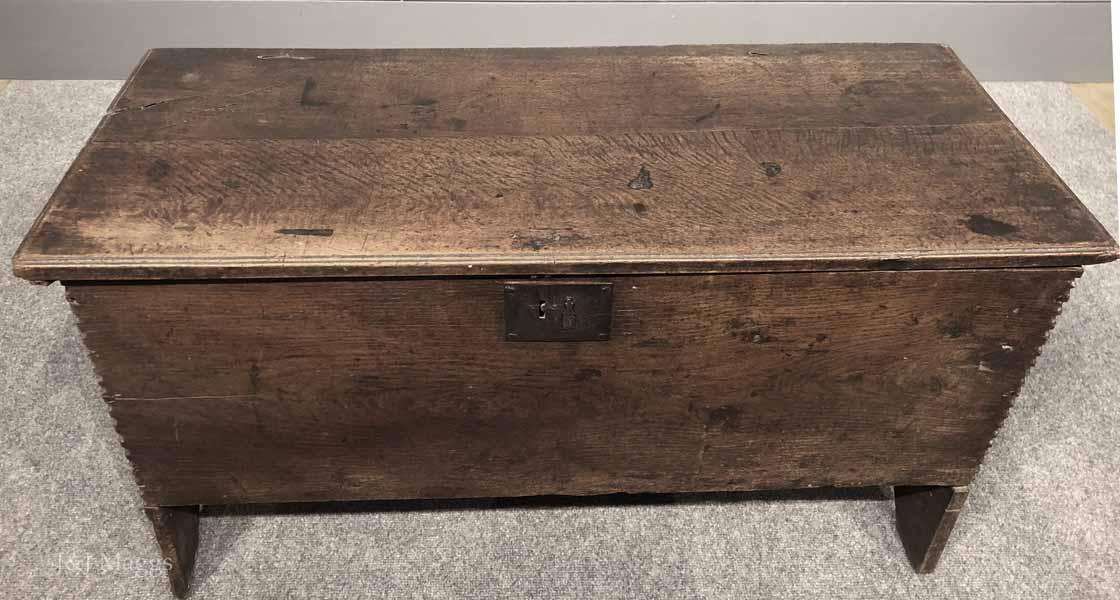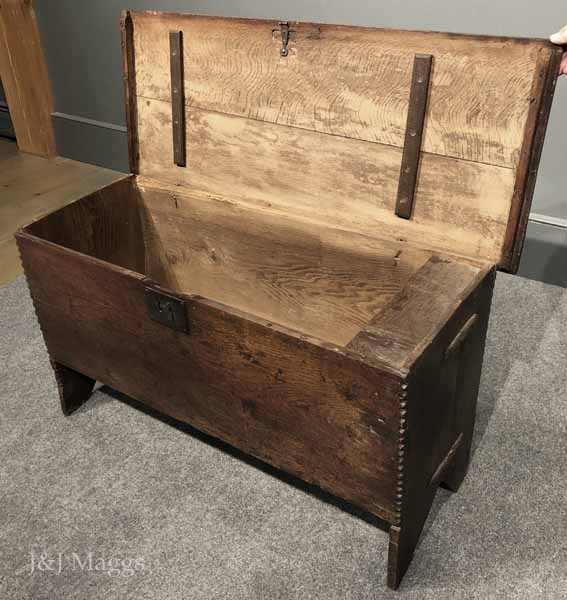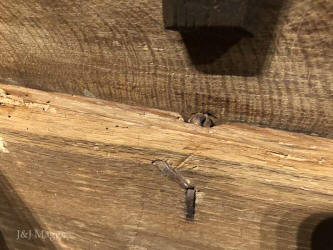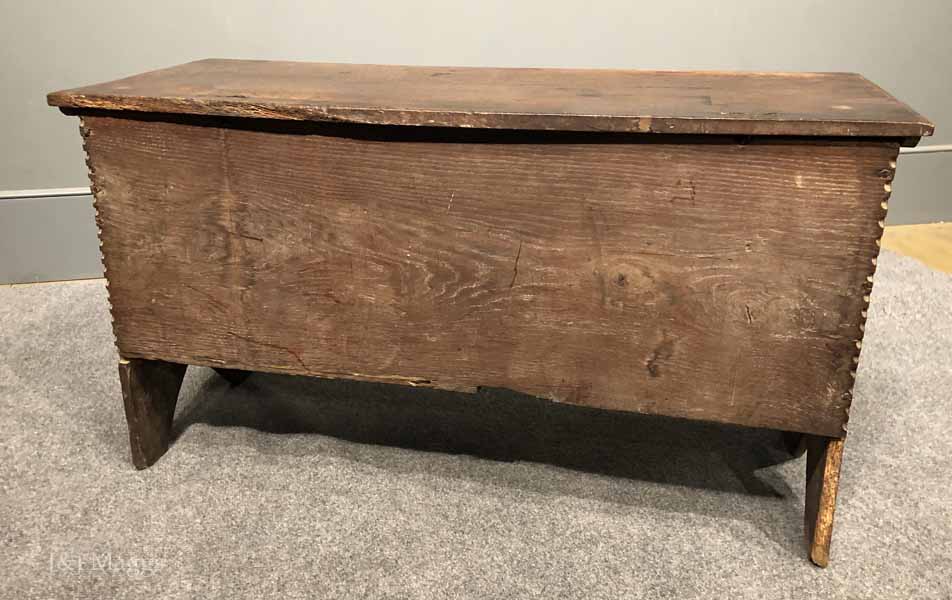 ~ ~ ~ ~ ~ ~ ~ ~ ~ ~ ~ ~ ~ ~ ~ ~ ~ ~ ~ ~ ~ ~ ~ ~ ~ ~ ~ ~ ~ ~ ~ ~ ~ ~ ~ ~ ~ ~ ~ ~ ~ ~ ~ ~ ~ ~
Click HERE to visit the Jan & John Maggs Antiques home page