Jan & John Maggs
Antiques and Art
An elegant four-panel joined oak coffer
~ ~ ~ ~ ~ ~ ~ ~ ~ ~ ~ ~ ~ ~ ~ ~ ~ ~ ~ ~ ~ ~ ~ ~ ~ ~ ~ ~ ~ ~ ~ ~ ~ ~ ~ ~ ~ ~ ~ ~ ~ ~ ~ ~ ~ ~
Tall and sleek, this coffer is clearly the work of an accomplished carpenter. All its decoration was produced by the planes in the maker's workshop, and the different moulded shapes on the face and sides of the frame are the result of his restraint and skill.
The heavy, two-board lid is held in place by two appropriately heavy cotter pin hinges, and the wooden pegs that secure the frame are visible in the interior corners. Apparently, the wide boards of the lid shrunk to some degree; a modern carpenter has filled in the space between them, guaranteeing a tight fit. Mortises to hold a till were cut into the front and rear rails, but there is no evidence that a till was ever installed.
A lovely example of the form, ready to be placed at the foot of a bed or against a wall.
English, 1690 – 1710
Dimensions: 46 ½" X 18 ¾"; Height: an unusually tall 25"
Price: $750
Questions? Click HERE.
Inventory #26443
~ ~ ~ ~ ~ ~ ~ ~ ~ ~ ~ ~ ~ ~ ~ ~ ~ ~ ~ ~ ~ ~ ~ ~ ~ ~ ~ ~ ~ ~ ~ ~ ~ ~ ~ ~ ~ ~ ~ ~ ~ ~ ~ ~ ~ ~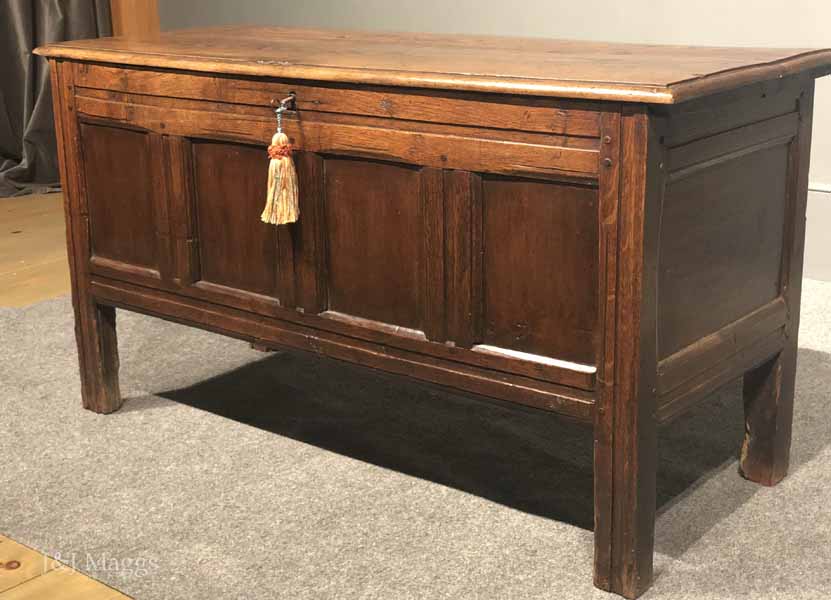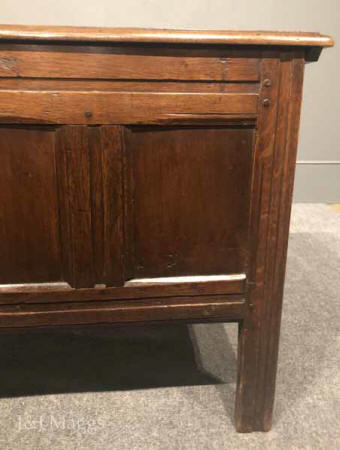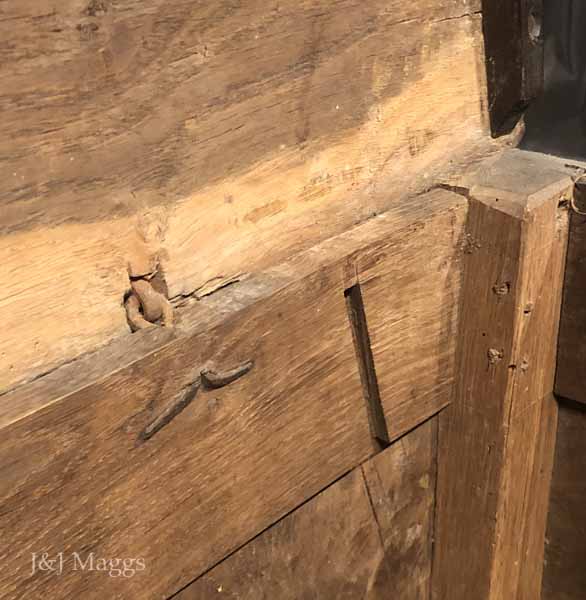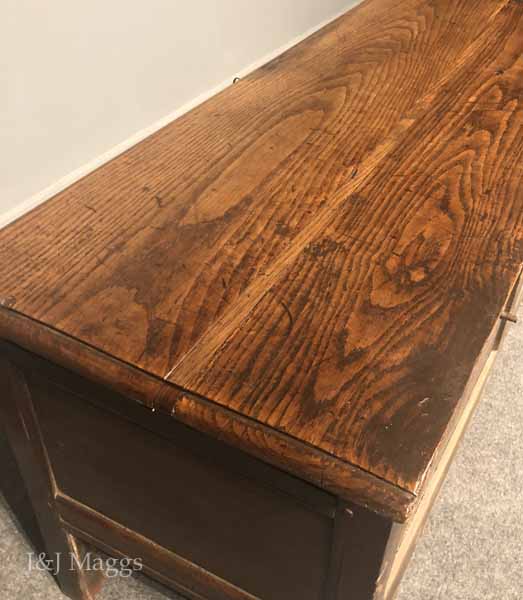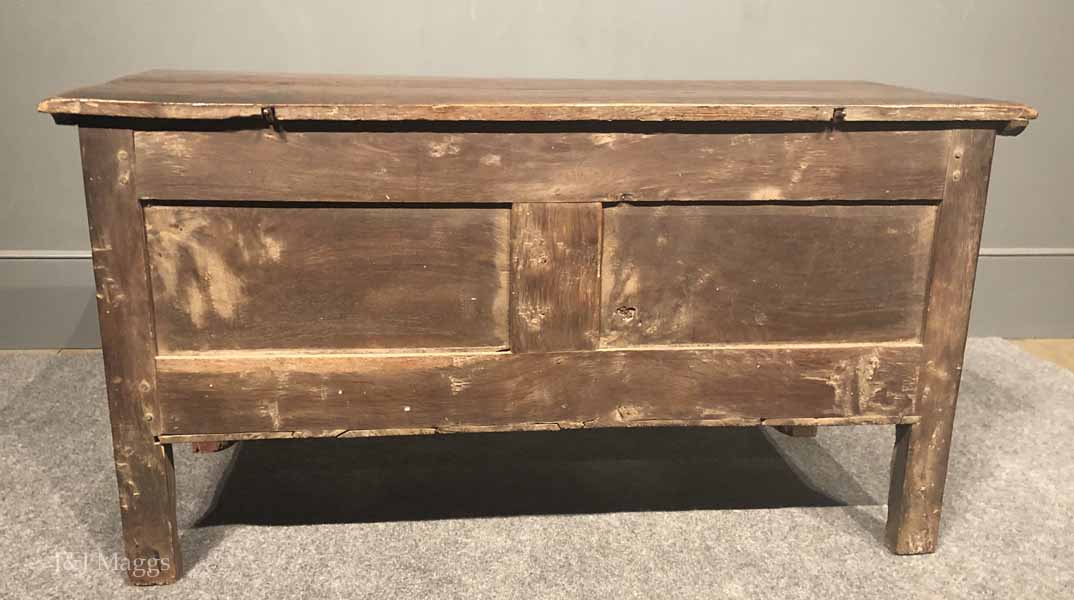 ~ ~ ~ ~ ~ ~ ~ ~ ~ ~ ~ ~ ~ ~ ~ ~ ~ ~ ~ ~ ~ ~ ~ ~ ~ ~ ~ ~ ~ ~ ~ ~ ~ ~ ~ ~ ~ ~ ~ ~ ~ ~ ~ ~ ~ ~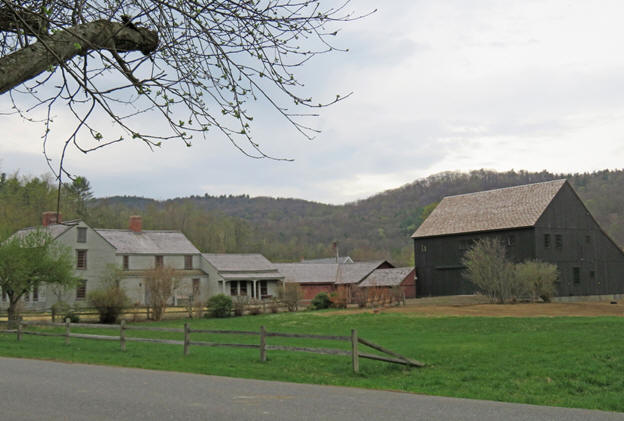 Click to return to the Jan & John Maggs home page