Jan & John Maggs
Antiques and Art
Old Saxon Chair
~ ~ ~ ~ ~ ~ ~ ~ ~ ~ ~ ~ ~ ~ ~ ~ ~ ~ ~ ~ ~ ~ ~ ~ ~ ~ ~ ~ ~ ~ ~ ~ ~ ~ ~ ~ ~ ~ ~ ~ ~ ~ ~ ~ ~ ~
One of many extant examples of this Tudor Revival chair made by John Starkey of Warwick. The original, in Lord Leycester's Hospital in Warwick, dates from the 17th century.
Starkey, who was a carpenter and an antiques dealer, made many of these chairs between 1892 and 1904, and they are valued by collectors. One of Starkey's chairs is in the collection of the Victoria and Albert Museum in London.
This chair is in very good condition with ample wear and distress to the finish, which we've done nothing to adjust.
English: ca. 1890 - 1904
Dimensions: Width: 26"; Depth: 22"; Overall height: 34"; Seat height: 18"
SOLD
Questions? Click HERE.
Inventory #26621
~ ~ ~ ~ ~ ~ ~ ~ ~ ~ ~ ~ ~ ~ ~ ~ ~ ~ ~ ~ ~ ~ ~ ~ ~ ~ ~ ~ ~ ~ ~ ~ ~ ~ ~ ~ ~ ~ ~ ~ ~ ~ ~ ~ ~ ~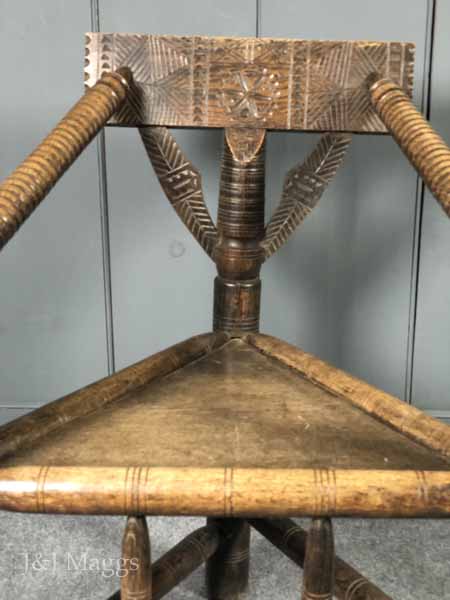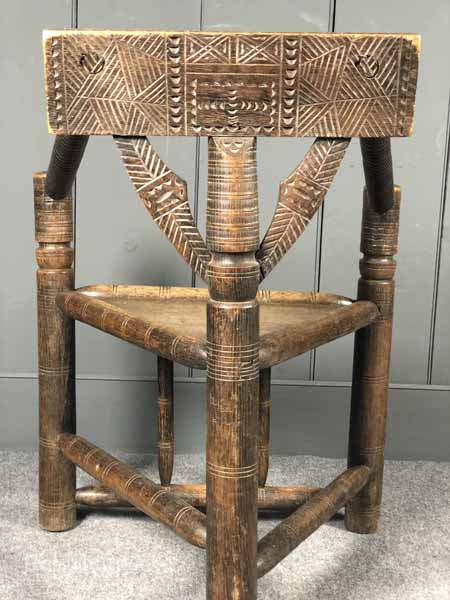 ~ ~ ~ ~ ~ ~ ~ ~ ~ ~ ~ ~ ~ ~ ~ ~ ~ ~ ~ ~ ~ ~ ~ ~ ~ ~ ~ ~ ~ ~ ~ ~ ~ ~ ~ ~ ~ ~ ~ ~ ~ ~ ~ ~ ~ ~
CLICK HERE to return to the Furniture Gallery