Jan & John Maggs
Antiques and Art
An early 18th-century joined oak coffer in old, dry surface
~ ~ ~ ~ ~ ~ ~ ~ ~ ~ ~ ~ ~ ~ ~ ~ ~ ~ ~ ~ ~ ~ ~ ~ ~ ~ ~ ~ ~ ~ ~ ~ ~ ~ ~ ~ ~ ~ ~ ~ ~ ~ ~ ~ ~ ~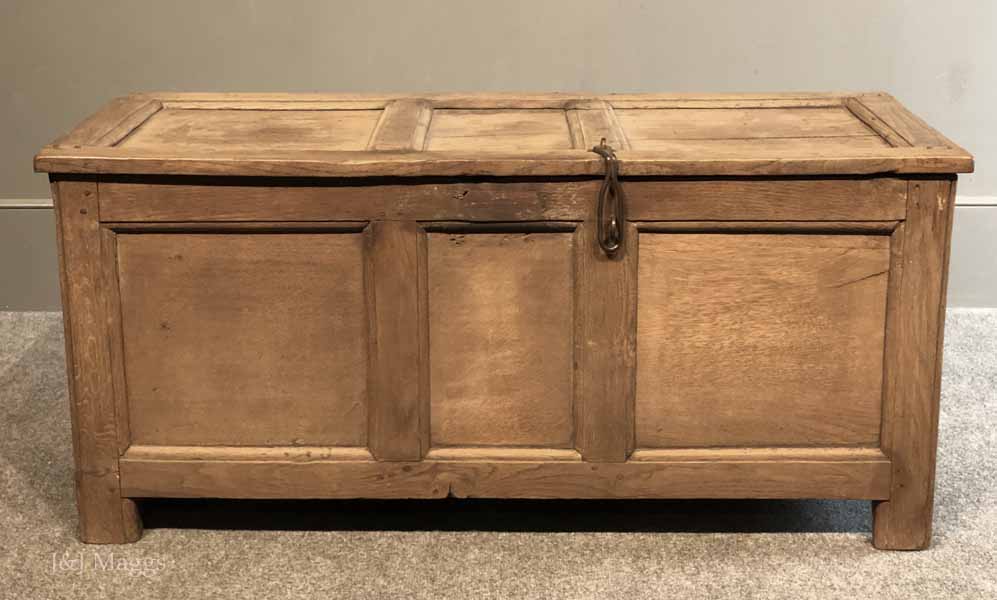 The construction of this piece is quite unique. It was made with three panels on its front, lid, and back, but, rather than making the panels all the same size, as is most common, the maker chose to surround a narrow central panel with two of greater width. The ends of the coffer are each a single, nearly square panel. The interior edges of the frame are finished with a simple moulding pattern, like the edge of a joint stool top. The iron lock appears to be its first, while the brass butts are replacements for earlier strap hinges.
English, ca. 1700
Width: 44"; Depth: 18 ½"; Height: 20 ¼"
Price: $395
Questions? Click HERE.
Inventory #26622
~ ~ ~ ~ ~ ~ ~ ~ ~ ~ ~ ~ ~ ~ ~ ~ ~ ~ ~ ~ ~ ~ ~ ~ ~ ~ ~ ~ ~ ~ ~ ~ ~ ~ ~ ~ ~ ~ ~ ~ ~ ~ ~ ~ ~ ~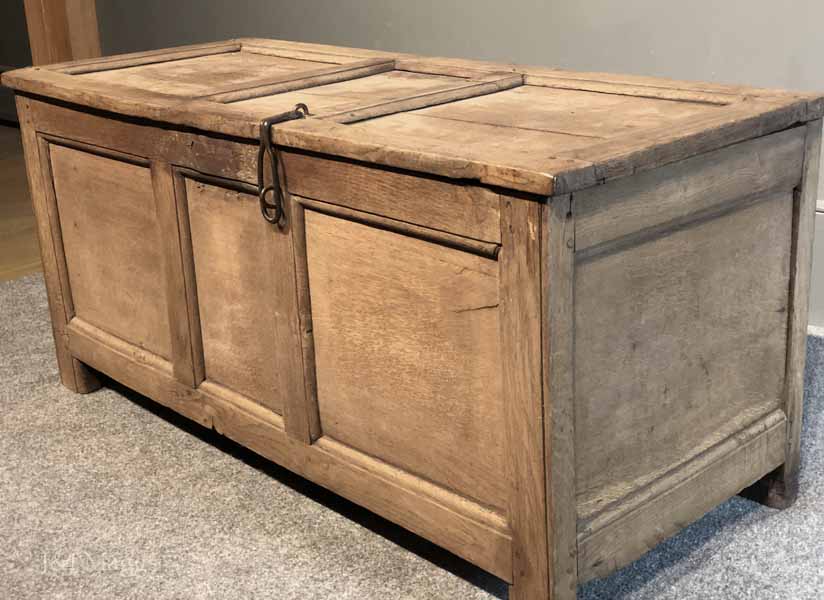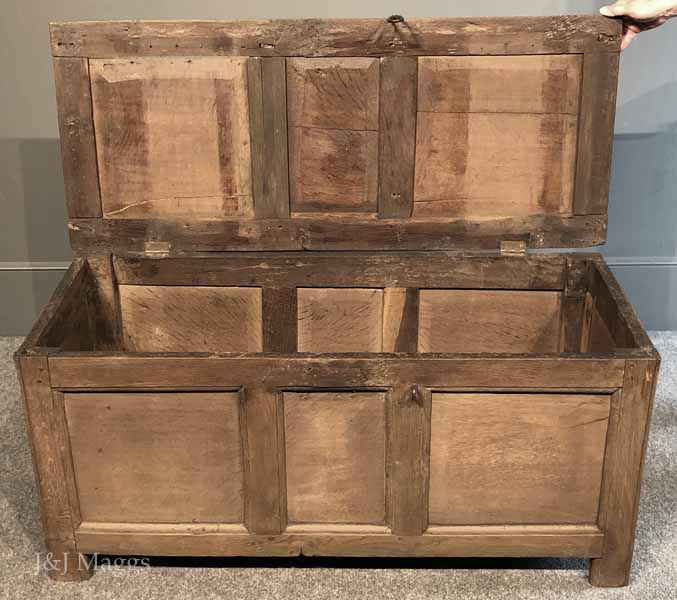 ~ ~ ~ ~ ~ ~ ~ ~ ~ ~ ~ ~ ~ ~ ~ ~ ~ ~ ~ ~ ~ ~ ~ ~ ~ ~ ~ ~ ~ ~ ~ ~ ~ ~ ~ ~ ~ ~ ~ ~ ~ ~ ~ ~ ~ ~
Click HERE to visit the Jan & John Maggs Antiques home page