Jan & John Maggs
Antiques and Art
A large, heavy boarded oak coffer or "sword chest"
~ ~ ~ ~ ~ ~ ~ ~ ~ ~ ~ ~ ~ ~ ~ ~ ~ ~ ~ ~ ~ ~ ~ ~ ~ ~ ~ ~ ~ ~ ~ ~ ~ ~ ~ ~ ~ ~ ~ ~ ~ ~ ~ ~ ~ ~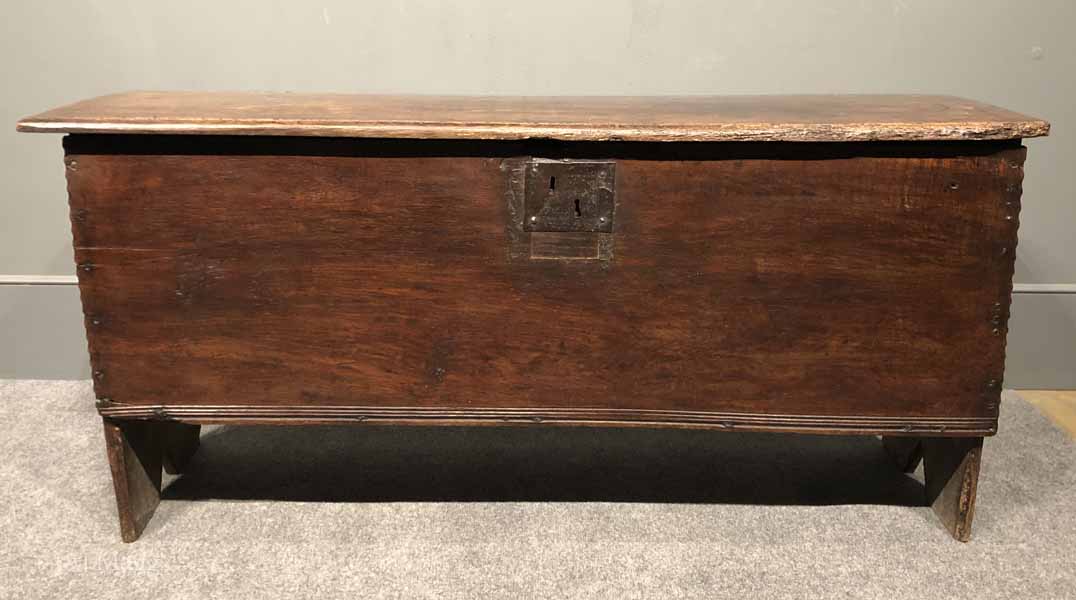 An attractive and functional piece for the storage of blankets or bedding. It is formed of six wide and heavy oak planks, four long ones running horizontally from side and two vertical ones which form both the ends and the legs. The face, ends, and lid have been finished, while the back and bottom have been left rough. The "V" cutouts in the ends provide decorative details while serving as the coffer's feet.
The main decorative elements of this coffer are the planed moulding at the bottom of the face and at the front of the lid and the chip carving at the ends of the face. The face and lid of this chest are decorated with patterns punched into the wood but, because they are very shallow, they are not immediately obvious. Satisfying, nonetheless.
The coffer has a raw, primitive quality, produced in part by the rough, quasi-finished surfaces of the interior and back. It is in very good condition, with a pleasing, lightly waxed finish. Its three original cotter pin hinges failed long ago and have been replaced with two hand-forged strap hinges. There is a repair beneath the lock box, suggesting that it may be a replacement.
English, ca. 1680
Length: 52"; Height: 24 ½"; Depth: 17 ½"
Price: $1,100
Questions? Click HERE.
Inventory #26623
~ ~ ~ ~ ~ ~ ~ ~ ~ ~ ~ ~ ~ ~ ~ ~ ~ ~ ~ ~ ~ ~ ~ ~ ~ ~ ~ ~ ~ ~ ~ ~ ~ ~ ~ ~ ~ ~ ~ ~ ~ ~ ~ ~ ~ ~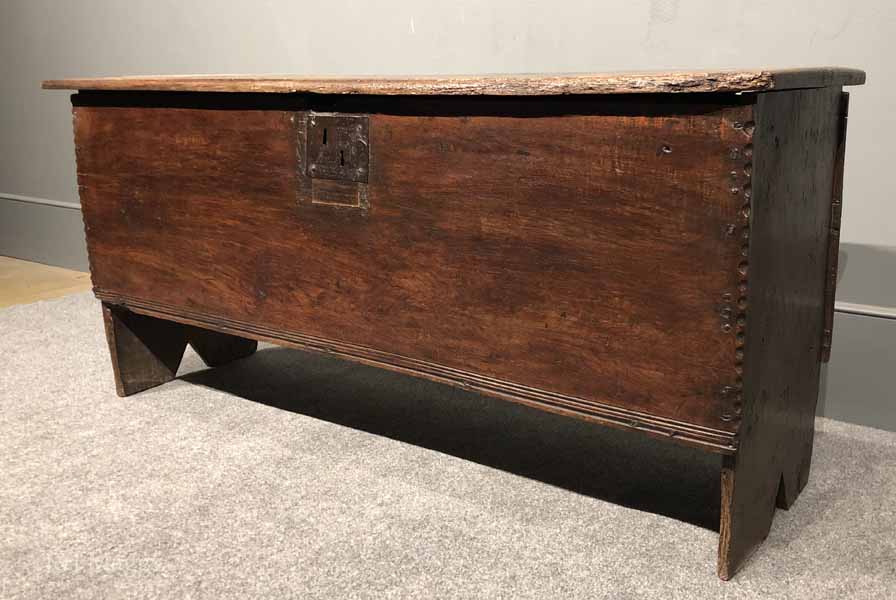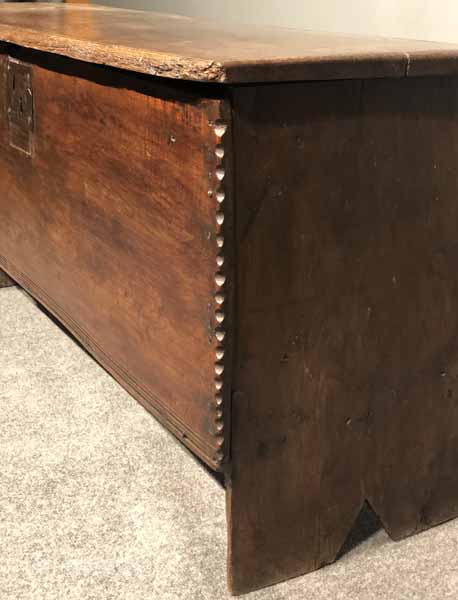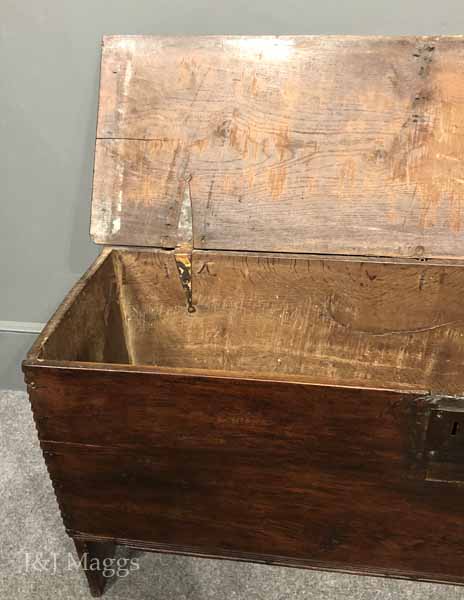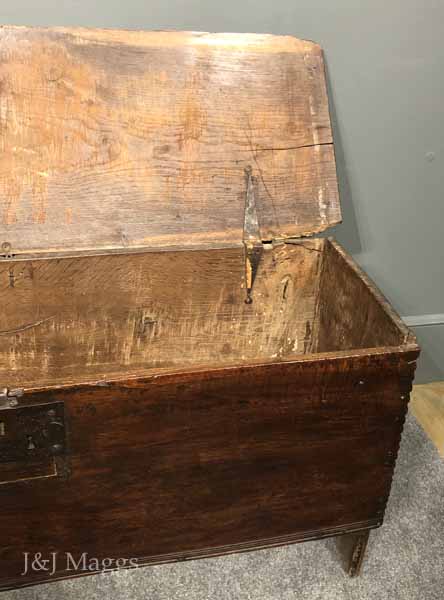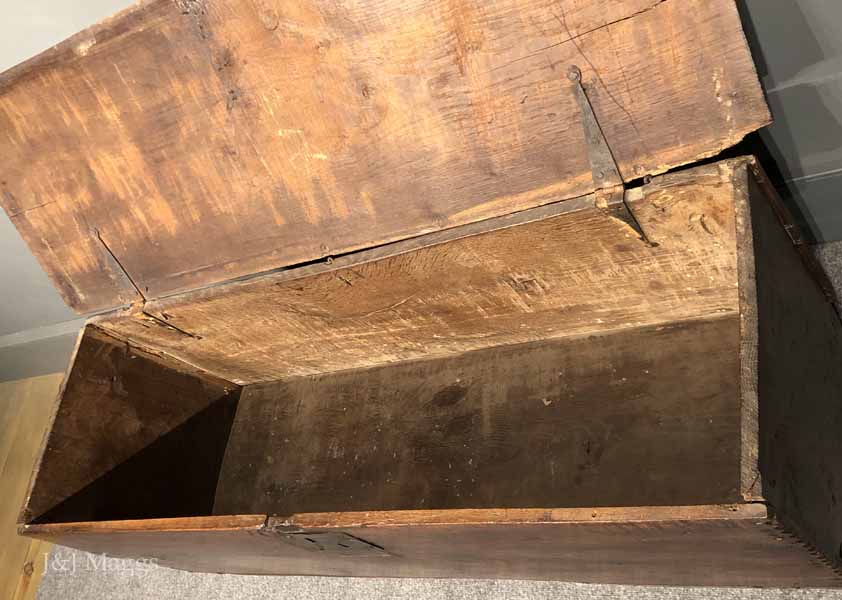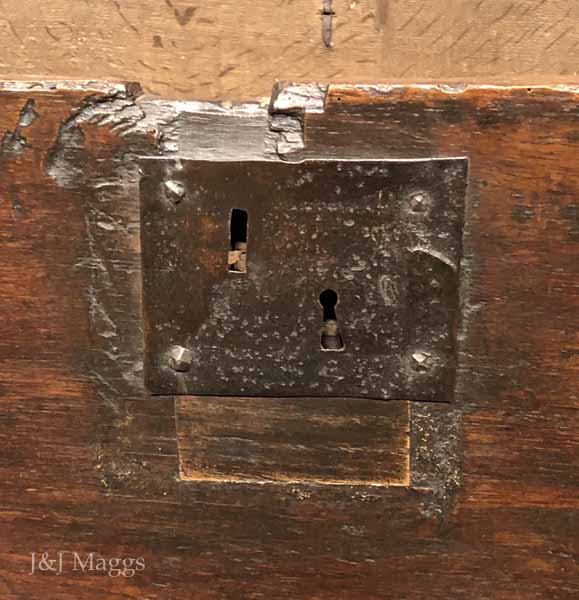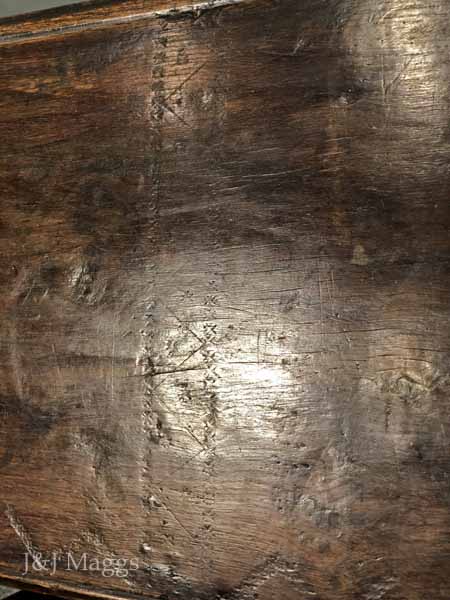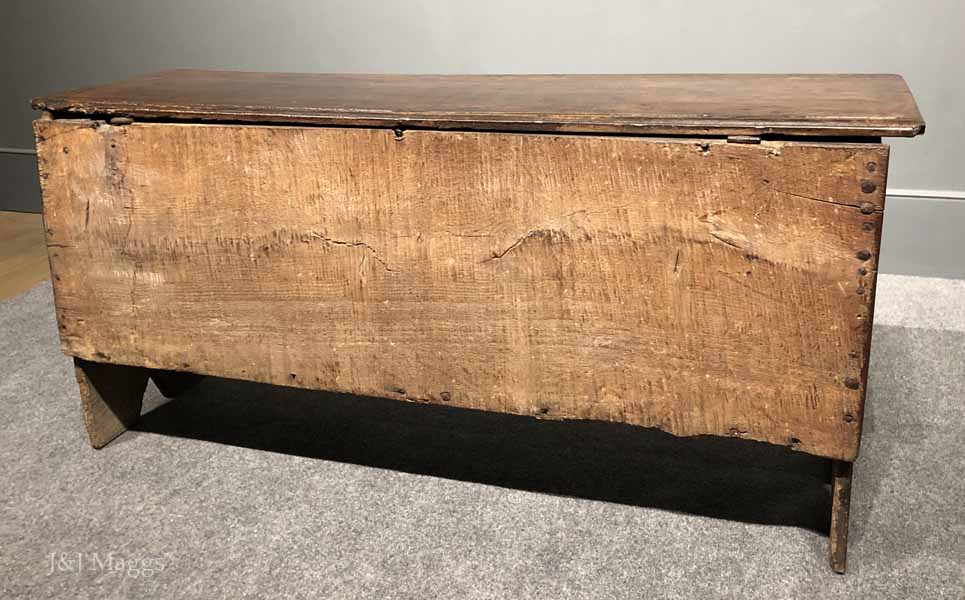 ~ ~ ~ ~ ~ ~ ~ ~ ~ ~ ~ ~ ~ ~ ~ ~ ~ ~ ~ ~ ~ ~ ~ ~ ~ ~ ~ ~ ~ ~ ~ ~ ~ ~ ~ ~ ~ ~ ~ ~ ~ ~ ~ ~ ~ ~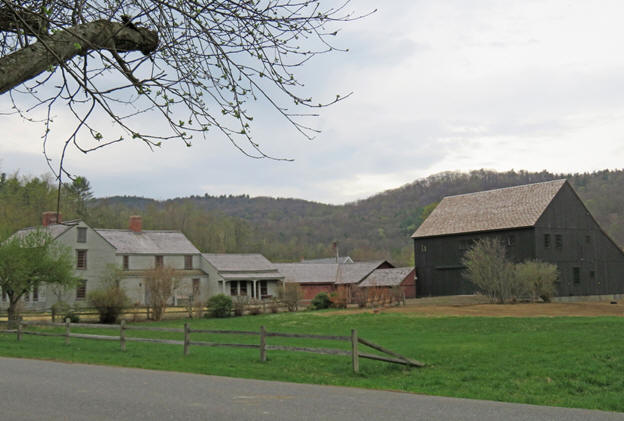 Click to return to the Jan & John Maggs home page