Jan & John Maggs
Antiques and Art
A lavishly carved 17th-century oak coffer
~ ~ ~ ~ ~ ~ ~ ~ ~ ~ ~ ~ ~ ~ ~ ~ ~ ~ ~ ~ ~ ~ ~ ~ ~ ~ ~ ~ ~ ~ ~ ~ ~ ~ ~ ~ ~ ~ ~ ~ ~ ~ ~ ~ ~ ~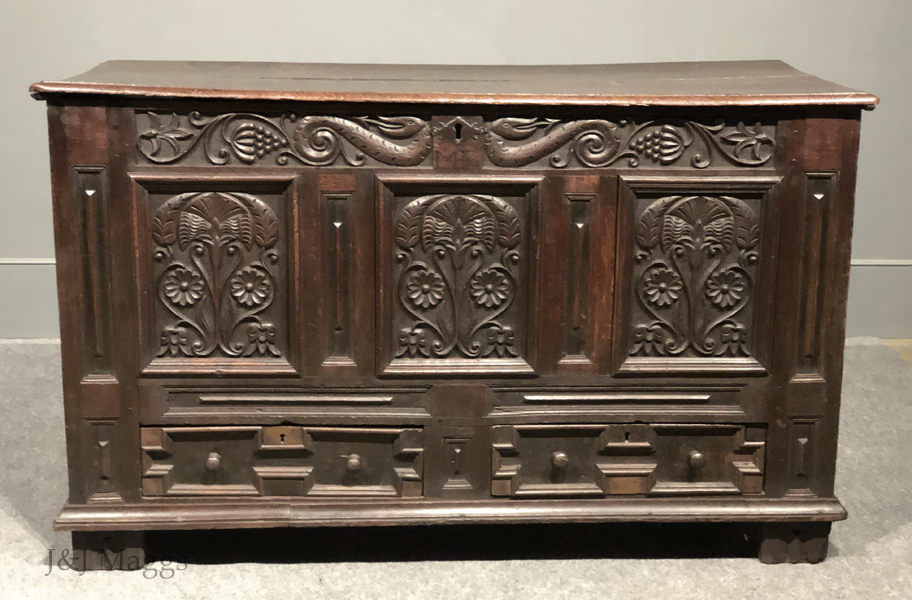 An impressively carved piece, with running guilloches along its rails and stiles framing three panels carved with attractive lozenges. The initials "T S" probably were those of the original owner.
The heavy, two-plank lid has breadboard ends for stability, and it is attached with two heavy iron snipe hinges.
The ends are each made with a single panel, which is finished on the outside. The back is constructed of three panels, only roughly finished on both sides. The bottom is made of several narrow planks, installed from front to back.
The coffer once had a till, but it has been lost. The feet, which suffered from loss over the years, have been renewed.
English, ca. 1650
Dimensions: 51 ½" X 22 ¾"; Height: 24 ¾"
Price: $1,250
Questions? Click HERE.
Inventory #26624
~ ~ ~ ~ ~ ~ ~ ~ ~ ~ ~ ~ ~ ~ ~ ~ ~ ~ ~ ~ ~ ~ ~ ~ ~ ~ ~ ~ ~ ~ ~ ~ ~ ~ ~ ~ ~ ~ ~ ~ ~ ~ ~ ~ ~ ~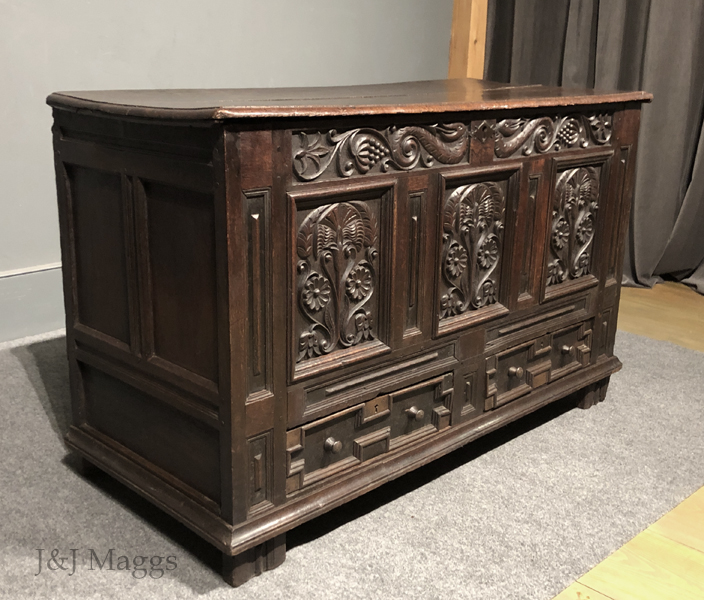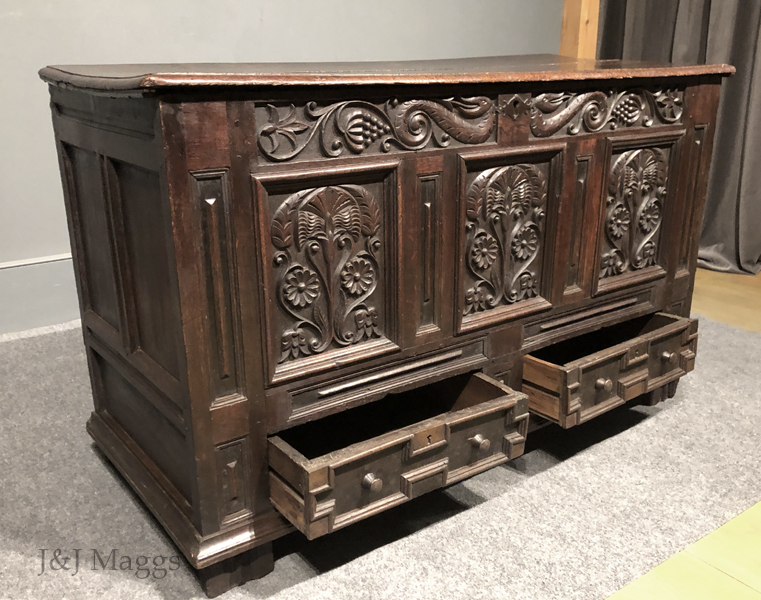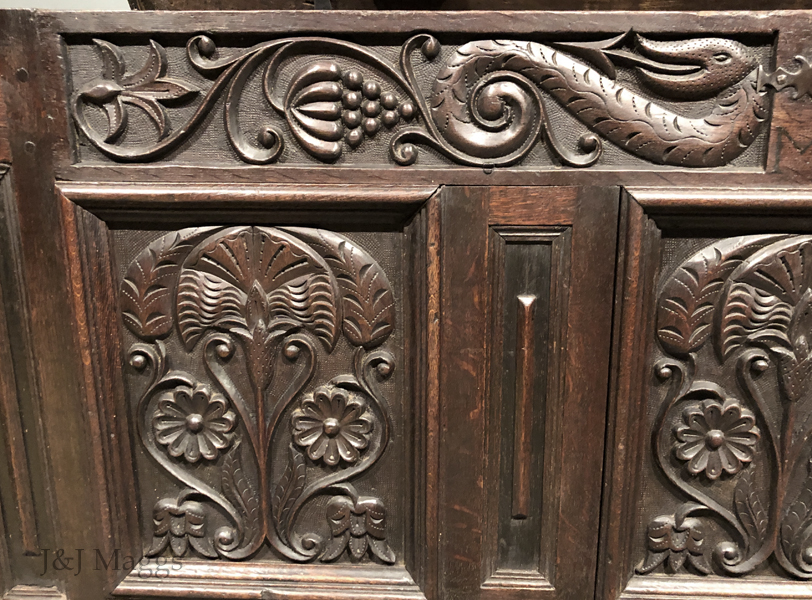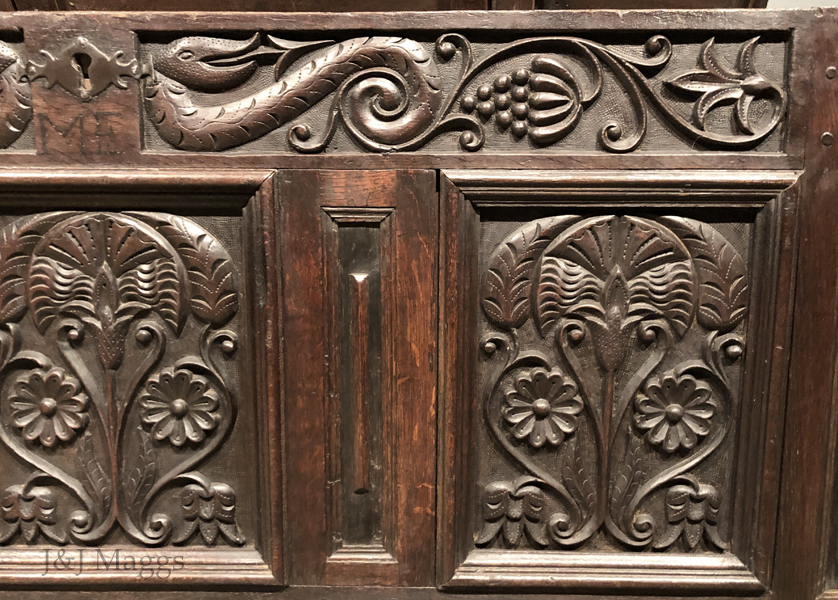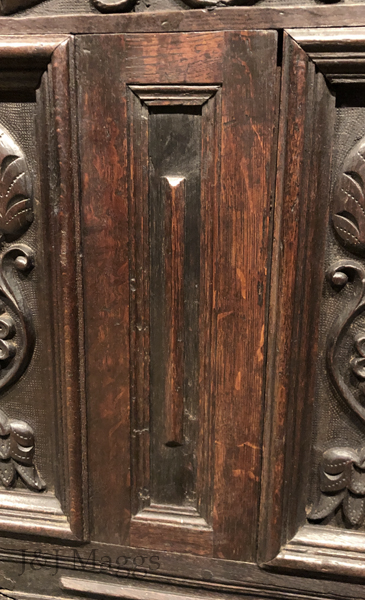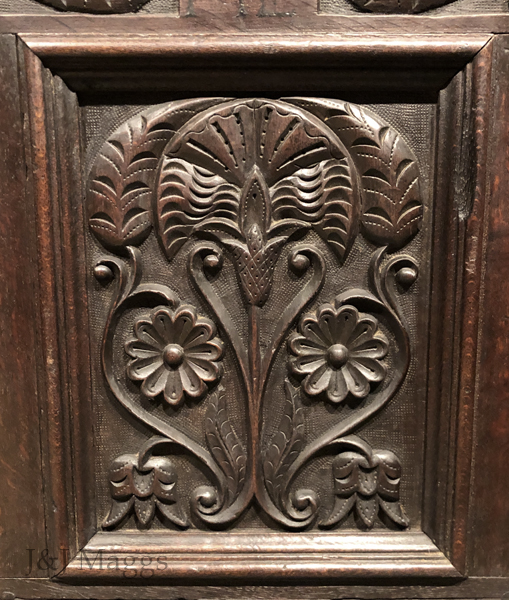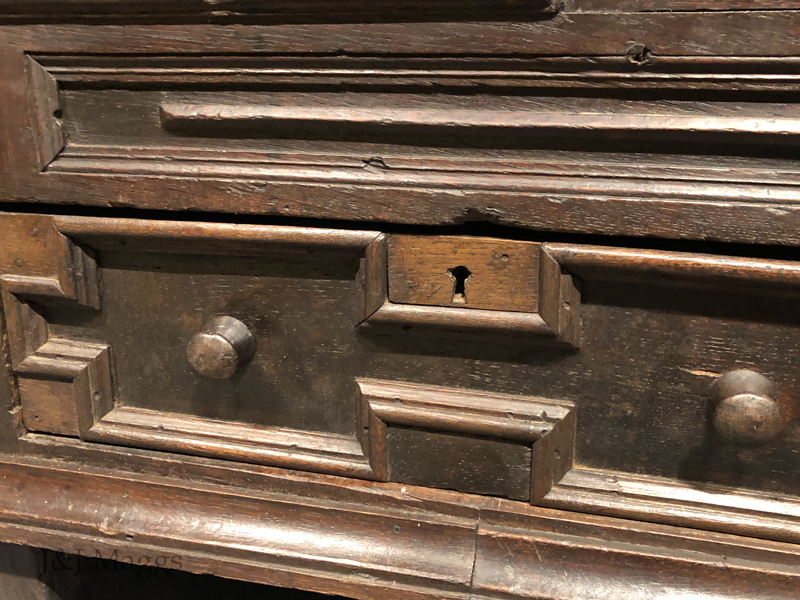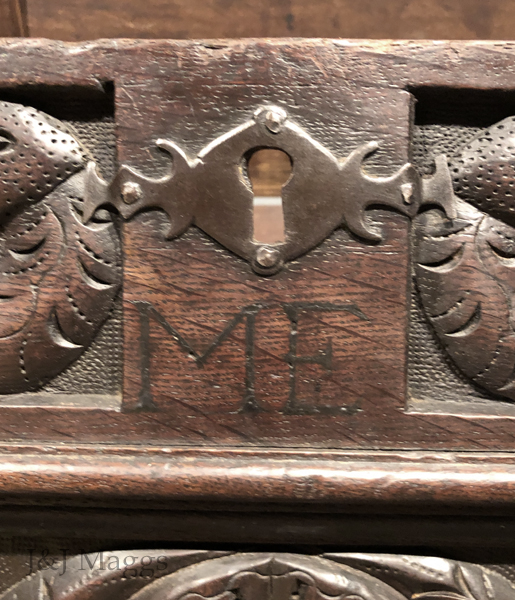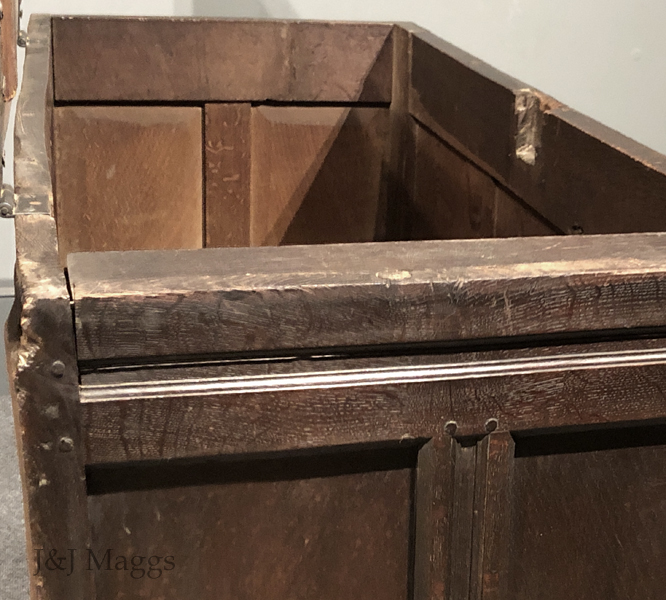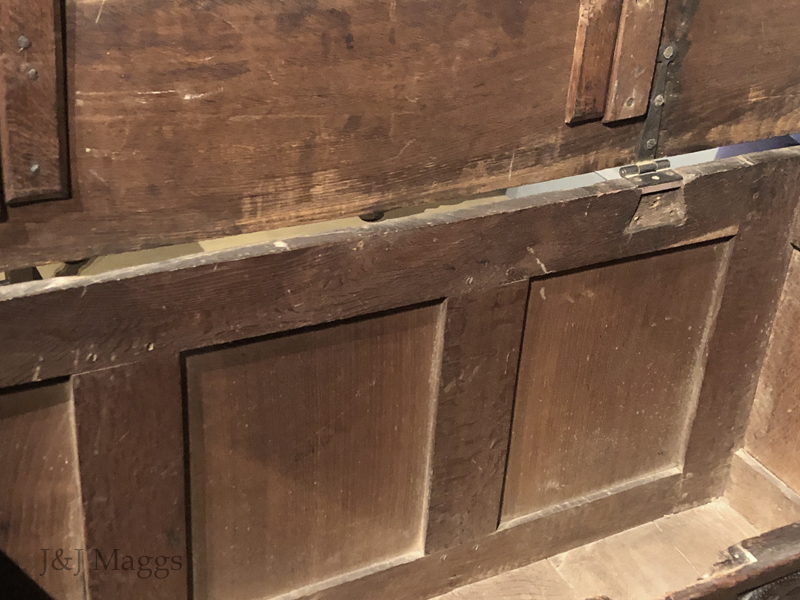 ~ ~ ~ ~ ~ ~ ~ ~ ~ ~ ~ ~ ~ ~ ~ ~ ~ ~ ~ ~ ~ ~ ~ ~ ~ ~ ~ ~ ~ ~ ~ ~ ~ ~ ~ ~ ~ ~ ~ ~ ~ ~ ~ ~ ~ ~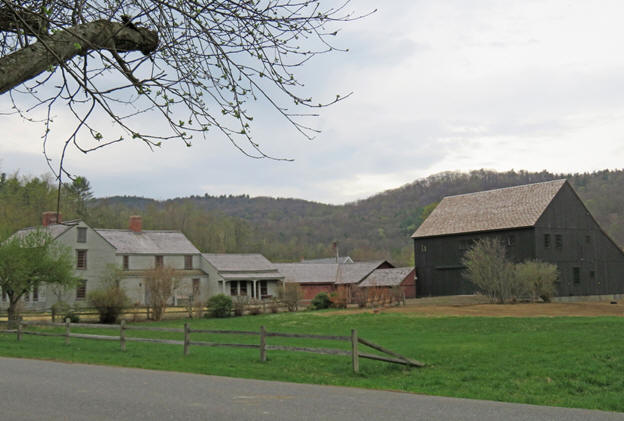 Click to return to the Jan & John Maggs home page