Jan & John Maggs
Antiques and Art
A spectacular joined oak standing livery cupboard
~ ~ ~ ~ ~ ~ ~ ~ ~ ~ ~ ~ ~ ~ ~ ~ ~ ~ ~ ~ ~ ~ ~ ~ ~ ~ ~ ~ ~ ~ ~ ~ ~ ~ ~ ~ ~ ~ ~ ~ ~ ~ ~ ~ ~ ~
One of the most pleasing pieces of furniture we've acquired recently, this simple form includes an enclosed cabinet with gracefully carved arabesques on its wide door, floral motifs in cartouches on either side, and a graceful wave pattern carved on the enclosing frame. The front legs are turned, and the rear legs are carved. The potboard rests on a frame, the front and side members of which are carved with a stylized floral motif. The back is a single, wide, hand-sawn board.
English, probably Gloucestershire or Sussex, ca. 1630
Length: 49"; Depth: 16 ¾"; Height: 48"
SOLD
Questions? Click HERE.
Inventory #26647
~ ~ ~ ~ ~ ~ ~ ~ ~ ~ ~ ~ ~ ~ ~ ~ ~ ~ ~ ~ ~ ~ ~ ~ ~ ~ ~ ~ ~ ~ ~ ~ ~ ~ ~ ~ ~ ~ ~ ~ ~ ~ ~ ~ ~ ~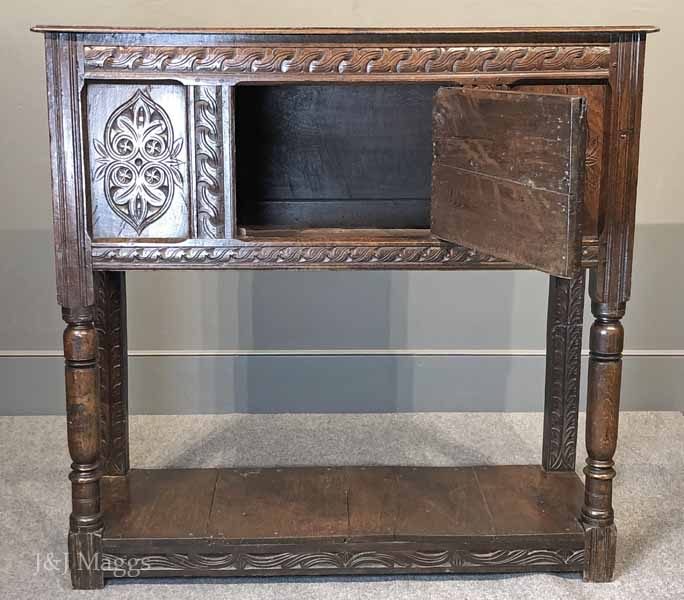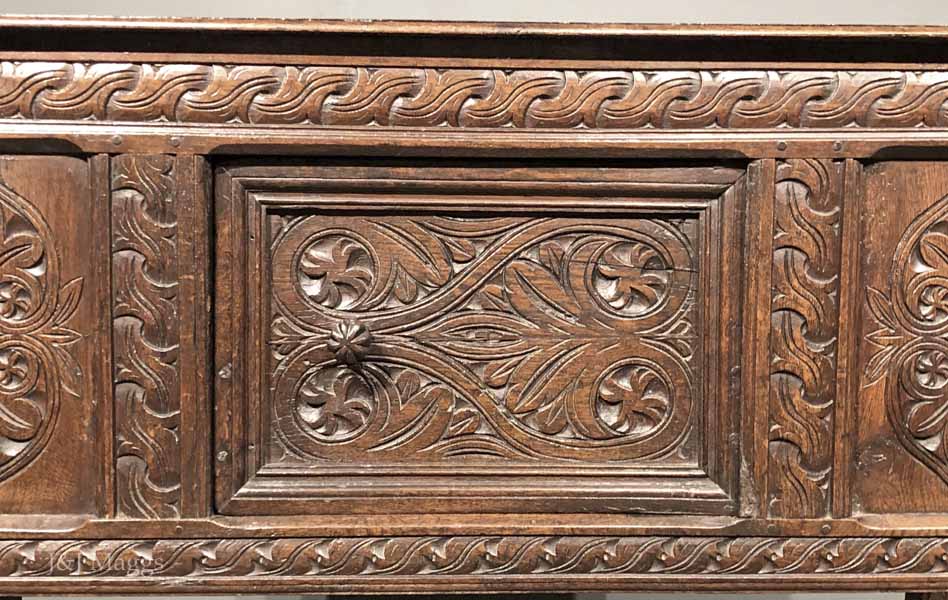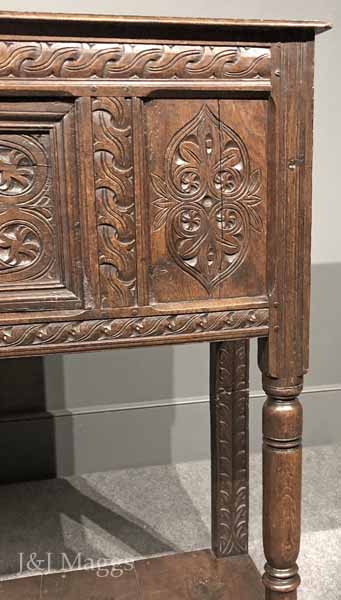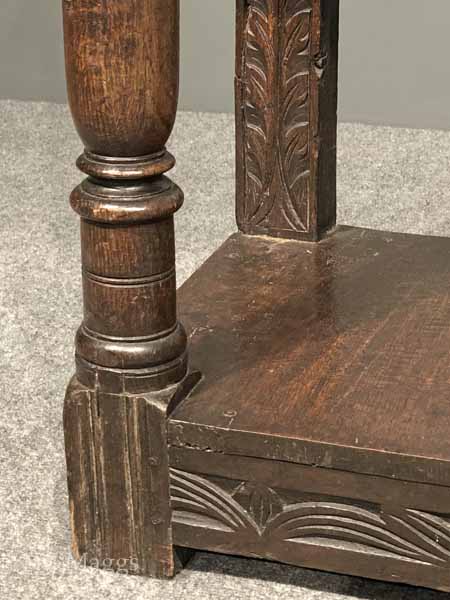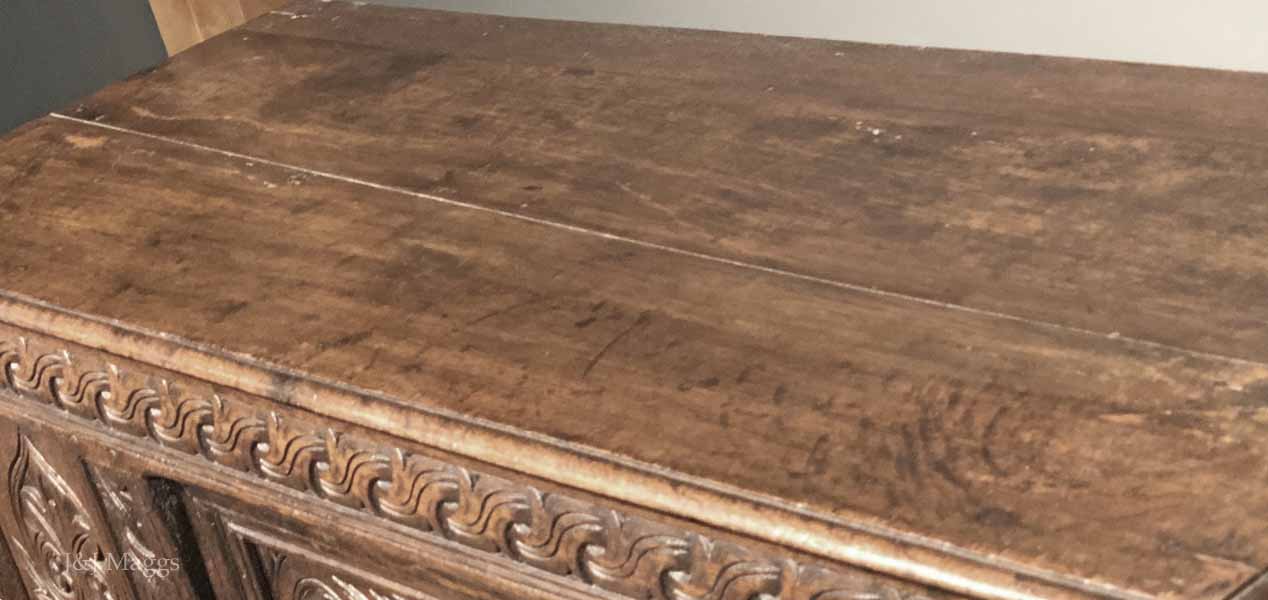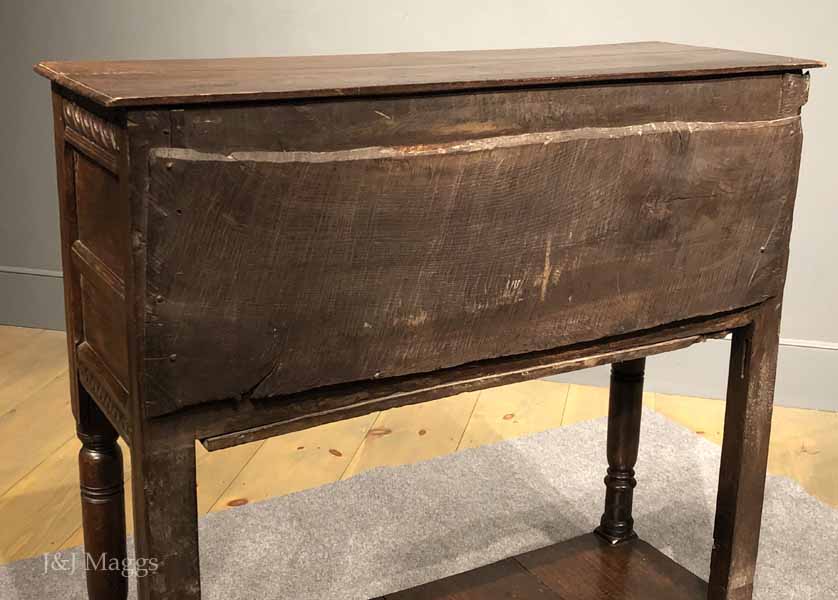 ~ ~ ~ ~ ~ ~ ~ ~ ~ ~ ~ ~ ~ ~ ~ ~ ~ ~ ~ ~ ~ ~ ~ ~ ~ ~ ~ ~ ~ ~ ~ ~ ~ ~ ~ ~ ~ ~ ~ ~ ~ ~ ~ ~ ~ ~
Click HERE to visit the Jan & John Maggs Antiques home page