Jan & John Maggs
Antiques and Art
An especially attractive William and Mary side table with drawer
~ ~ ~ ~ ~ ~ ~ ~ ~ ~ ~ ~ ~ ~ ~ ~ ~ ~ ~ ~ ~ ~ ~ ~ ~ ~ ~ ~ ~ ~ ~ ~ ~ ~ ~ ~ ~ ~ ~ ~ ~ ~ ~ ~ ~ ~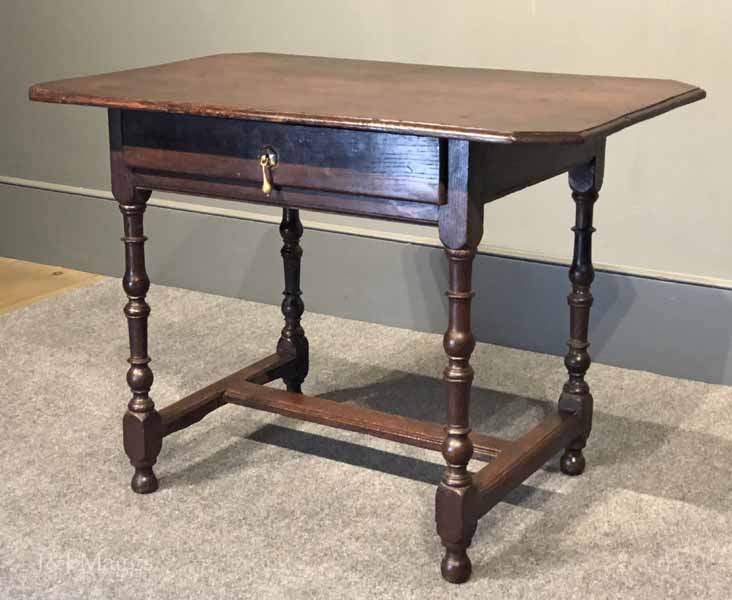 A beautiful piece of cabinetry, with elaborately turned baluster legs and an H stretcher construction that permits comfortable seating. The single drawer is undecorated, except for its central drop pull. The elegant three-board top has been given shaped corners and a pleasing thumbnail moulding on each of its eight sections.
Despite its light appearance, the table is very solid, and the drawer, which is supported beneath by horizontal rails, moves effortlessly. The entire table has rich, deep color and patina.
It is a perfect side table or desk.
English, ca. 1690
Dimensions of top: 36 ½" X 24"; Height: 26 ½"
Price: $950
Questions? Click HERE.
Inventory #26680
~ ~ ~ ~ ~ ~ ~ ~ ~ ~ ~ ~ ~ ~ ~ ~ ~ ~ ~ ~ ~ ~ ~ ~ ~ ~ ~ ~ ~ ~ ~ ~ ~ ~ ~ ~ ~ ~ ~ ~ ~ ~ ~ ~ ~ ~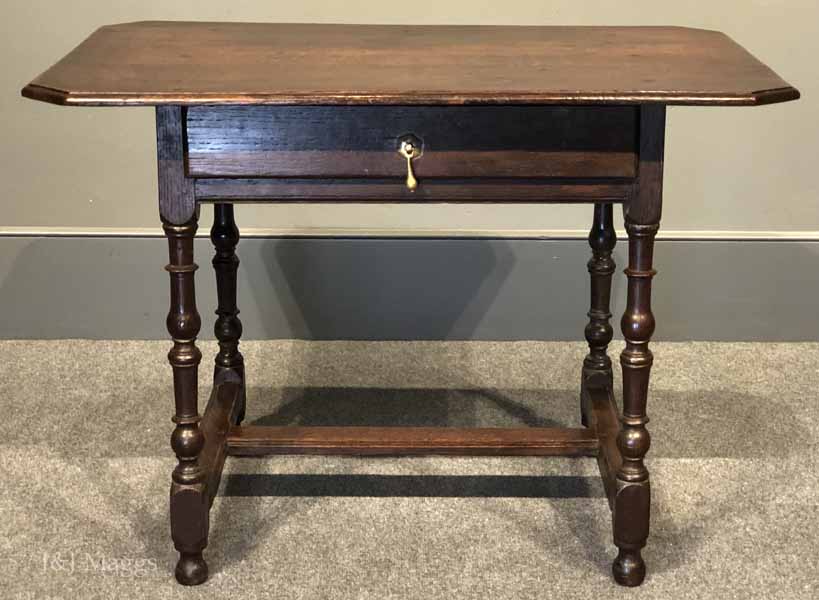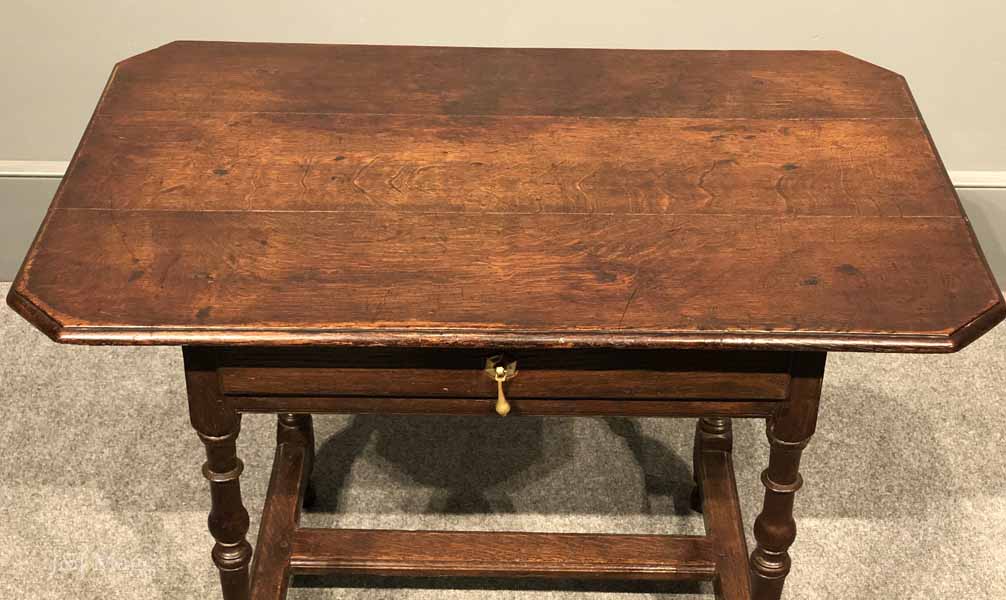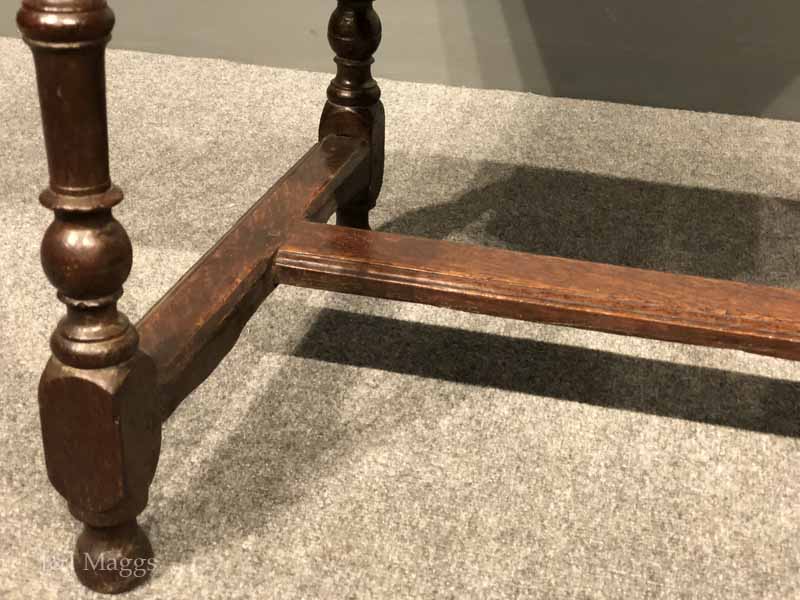 ~ ~ ~ ~ ~ ~ ~ ~ ~ ~ ~ ~ ~ ~ ~ ~ ~ ~ ~ ~ ~ ~ ~ ~ ~ ~ ~ ~ ~ ~ ~ ~ ~ ~ ~ ~ ~ ~ ~ ~ ~ ~ ~ ~ ~ ~
Click HERE to visit the Jan & John Maggs Antiques home page