Jan & John Maggs
Antiques and Art
Antique oak joined stool with punch-decorated apron
~ ~ ~ ~ ~ ~ ~ ~ ~ ~ ~ ~ ~ ~ ~ ~ ~ ~ ~ ~ ~ ~ ~ ~ ~ ~ ~ ~ ~ ~ ~ ~ ~ ~ ~ ~ ~ ~ ~ ~ ~ ~ ~ ~ ~ ~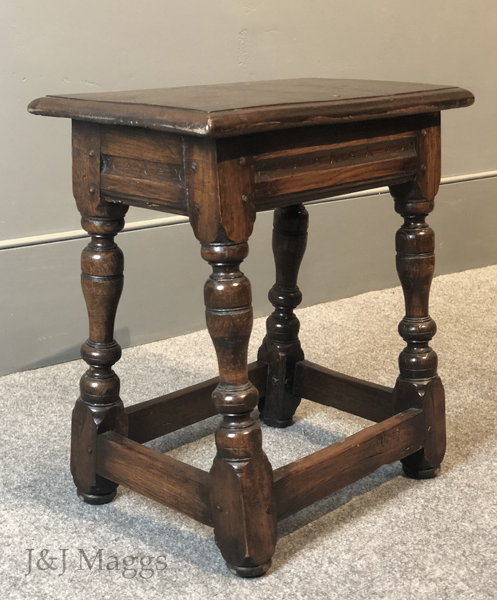 A fine little stool with chunky baluster turnings and a shaped and moulded apron. Its single-board top is decorated with a moulded thumbnail around its perimeter, and the frame is secured with pegged mortise and tenon joints. Likewise, the top is secured to the frame by six wooden pegs, one at each corner and one in the middle of each of the long sides.
Very good color and condition.
English, ca. 1890
Dimensions: 18: X 10 ¾"; Height: 19 ¼"
Price: $375
Questions? Click HERE.
Inventory #26700
~ ~ ~ ~ ~ ~ ~ ~ ~ ~ ~ ~ ~ ~ ~ ~ ~ ~ ~ ~ ~ ~ ~ ~ ~ ~ ~ ~ ~ ~ ~ ~ ~ ~ ~ ~ ~ ~ ~ ~ ~ ~ ~ ~ ~ ~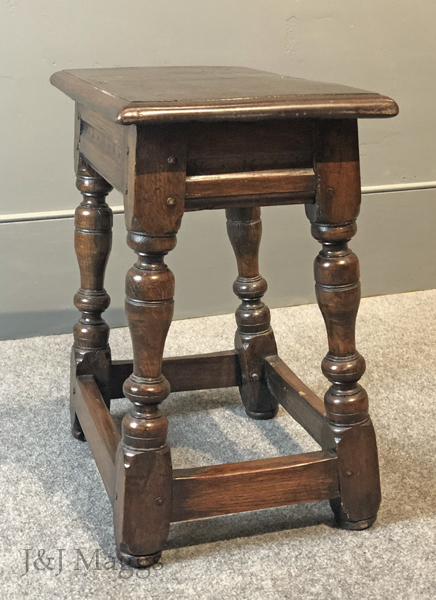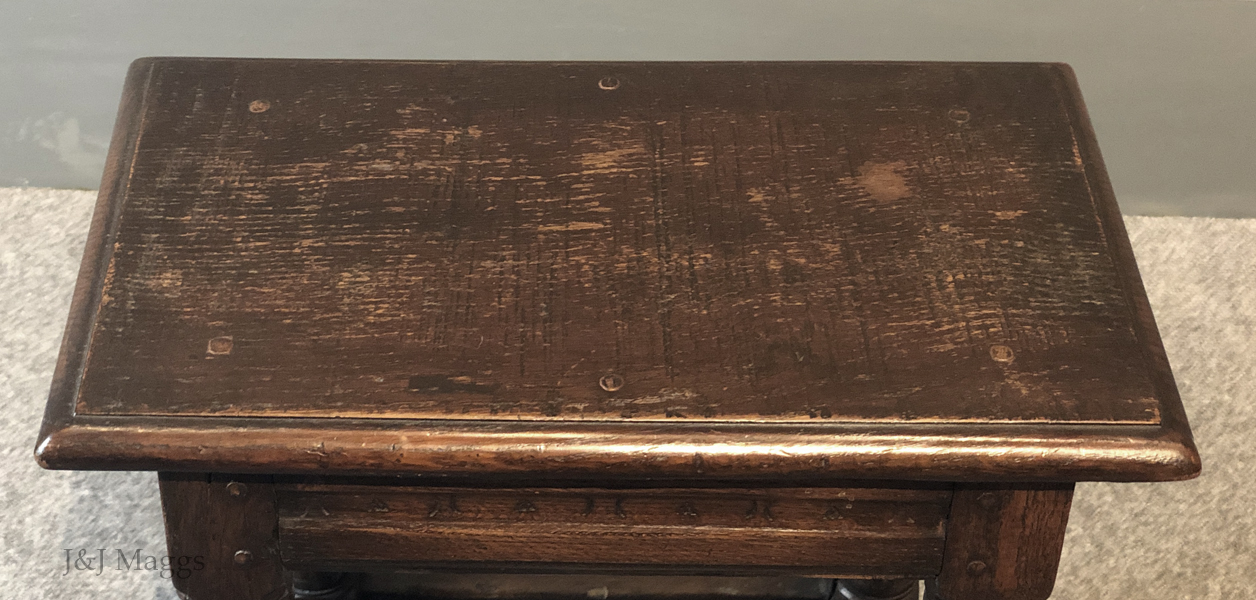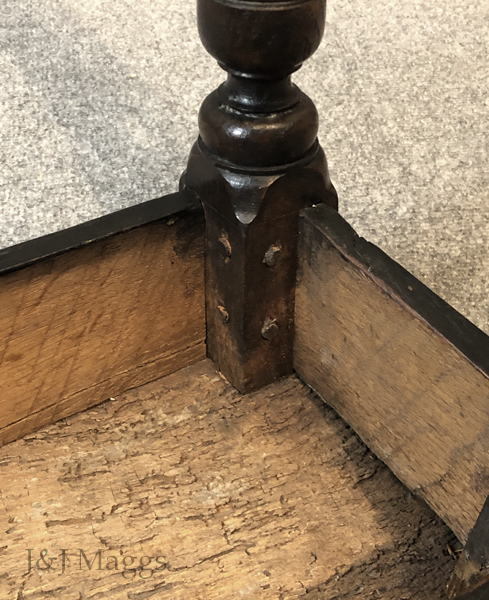 ~ ~ ~ ~ ~ ~ ~ ~ ~ ~ ~ ~ ~ ~ ~ ~ ~ ~ ~ ~ ~ ~ ~ ~ ~ ~ ~ ~ ~ ~ ~ ~ ~ ~ ~ ~ ~ ~ ~ ~ ~ ~ ~ ~ ~ ~
Click HERE to visit the Jan & John Maggs Antiques home page