Jan & John Maggs
Antiques and Art
A late 17th century oak joined stool
~ ~ ~ ~ ~ ~ ~ ~ ~ ~ ~ ~ ~ ~ ~ ~ ~ ~ ~ ~ ~ ~ ~ ~ ~ ~ ~ ~ ~ ~ ~ ~ ~ ~ ~ ~ ~ ~ ~ ~ ~ ~ ~ ~ ~ ~
An early joined or joint' stool with turned legs, moulded apron, and plain stretchers. The apron has a moulding planed into its lower edge, and the frame is double-pegged at the apron. The stretchers and the four shaped feet are worn but still appear to have their full original height. The single board seat is an old replacement and is pegged to the base. Screws have been added beneath the seat, presumably to solidify the connection between stool and seat.
Good, dark color and very good condition, with wear appropriate to its age.
English, ca. 1690
Dimensions: Top: 17 ¾" X 10 ½"; Height: 20 ¾
Price: $ 895
Questions? Click HERE.
Inventory #26711
~ ~ ~ ~ ~ ~ ~ ~ ~ ~ ~ ~ ~ ~ ~ ~ ~ ~ ~ ~ ~ ~ ~ ~ ~ ~ ~ ~ ~ ~ ~ ~ ~ ~ ~ ~ ~ ~ ~ ~ ~ ~ ~ ~ ~ ~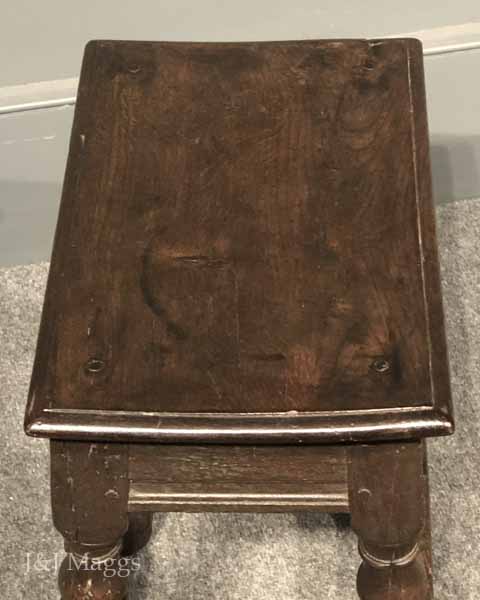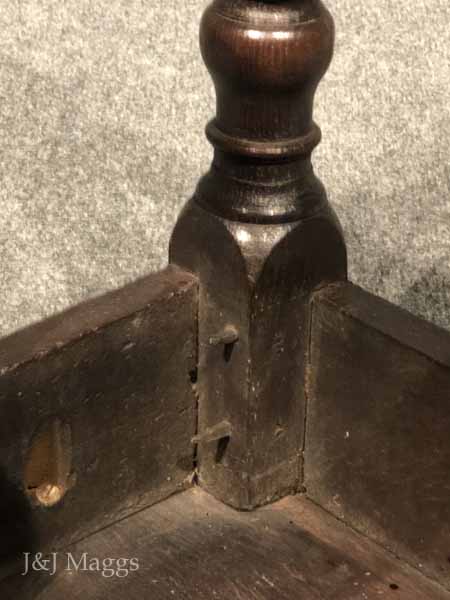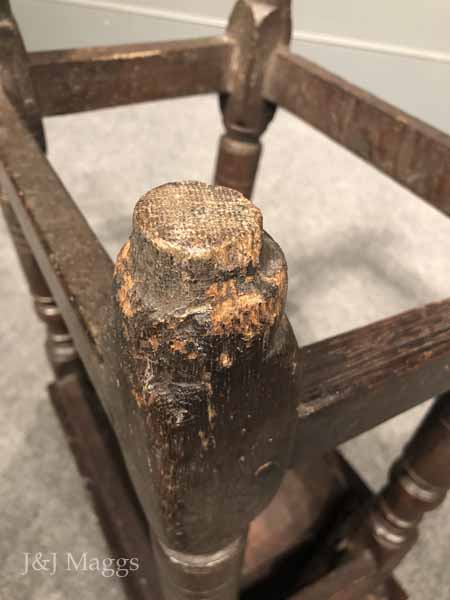 ~ ~ ~ ~ ~ ~ ~ ~ ~ ~ ~ ~ ~ ~ ~ ~ ~ ~ ~ ~ ~ ~ ~ ~ ~ ~ ~ ~ ~ ~ ~ ~ ~ ~ ~ ~ ~ ~ ~ ~ ~ ~ ~ ~ ~ ~
Click HERE to visit the Jan & John Maggs Antiques home page