Jan & John Maggs
Antiques and Art
Antique oak joined stool
~ ~ ~ ~ ~ ~ ~ ~ ~ ~ ~ ~ ~ ~ ~ ~ ~ ~ ~ ~ ~ ~ ~ ~ ~ ~ ~ ~ ~ ~ ~ ~ ~ ~ ~ ~ ~ ~ ~ ~ ~ ~ ~ ~ ~ ~
A handsome stool, purchased in England last spring, and in nearly pristine condition. Its four gunbarrel legs are joined by a moulded apron and four plain stretchers. The turning of the legs is simple, but classic, and the two-board top is framed in a subtle thumbnail moulding. The base is pegged, and the seat is secured with eight nearly invisible nails.
Solid and secure. An excellent little stool.
English, ca. 1890
Seat dimensions: 18" X 10 ¾"; Height: 19"
Price: $395
Questions? Click HERE.
Inventory #26725
~ ~ ~ ~ ~ ~ ~ ~ ~ ~ ~ ~ ~ ~ ~ ~ ~ ~ ~ ~ ~ ~ ~ ~ ~ ~ ~ ~ ~ ~ ~ ~ ~ ~ ~ ~ ~ ~ ~ ~ ~ ~ ~ ~ ~ ~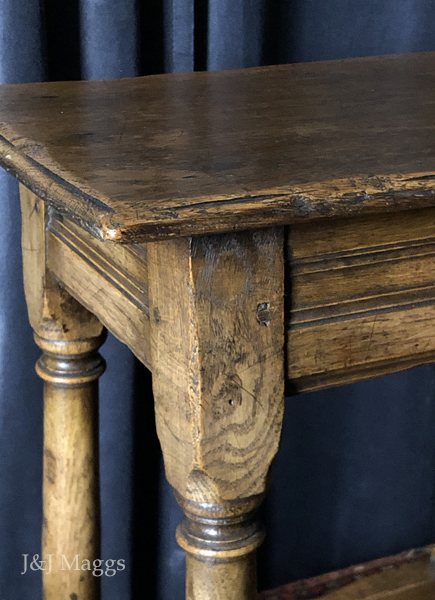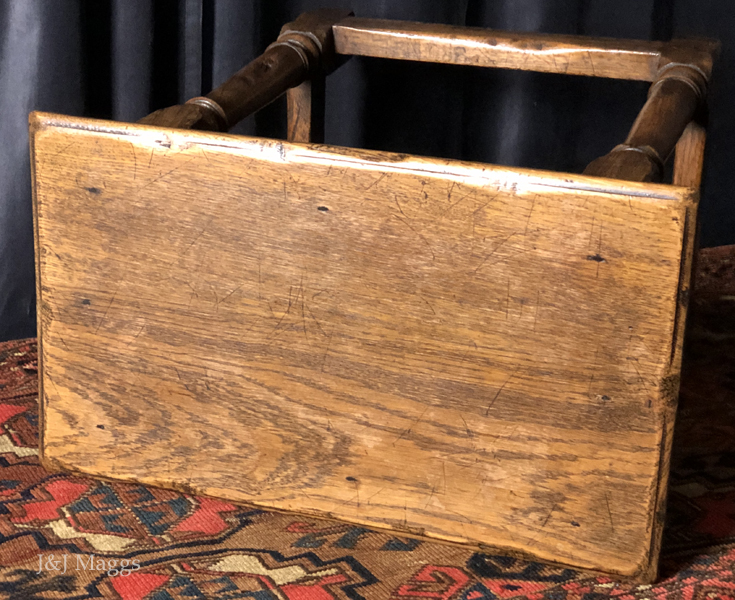 ~ ~ ~ ~ ~ ~ ~ ~ ~ ~ ~ ~ ~ ~ ~ ~ ~ ~ ~ ~ ~ ~ ~ ~ ~ ~ ~ ~ ~ ~ ~ ~ ~ ~ ~ ~ ~ ~ ~ ~ ~ ~ ~ ~ ~ ~
Click HERE to visit the Jan & John Maggs Antiques home page