Jan & John Maggs
Antiques and Art
Wonderful Jacobean style oak table
~ ~ ~ ~ ~ ~ ~ ~ ~ ~ ~ ~ ~ ~ ~ ~ ~ ~ ~ ~ ~ ~ ~ ~ ~ ~ ~ ~ ~ ~ ~ ~ ~ ~ ~ ~ ~ ~ ~ ~ ~ ~ ~ ~ ~ ~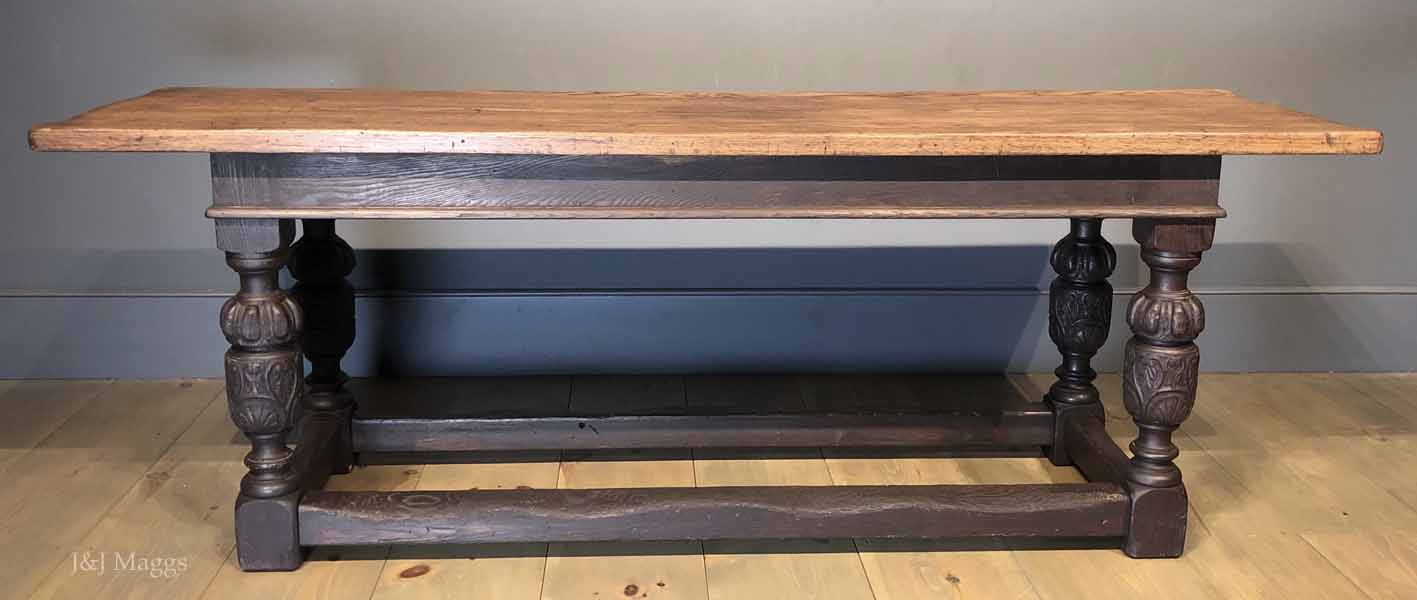 Purchased locally, this long, narrow table has the look of its period ancestors. The four cup-and-cover legs are carved in Elizabethan style, and the stretchers have been treated to simulate wear. The heavy, four-plank top is strong and solid, and there is a narrow applied moulding at the lower edge of the apron.
A metal tag underneath the top indicates that the table was sold by the A.B. Closson Company of Cincinnati, an art gallery which was founded in 1866. During its 144-year existence its offerings expanded to include interior design services, rugs, Far Eastern and West African artifacts, and Russian icons. It closed in 2010.
American, late 19th, early 20th century
Length: 84"; Width: 23 ½"; Height: 30"
Price: $950
Questions? Click HERE.
Inventory #26813
~ ~ ~ ~ ~ ~ ~ ~ ~ ~ ~ ~ ~ ~ ~ ~ ~ ~ ~ ~ ~ ~ ~ ~ ~ ~ ~ ~ ~ ~ ~ ~ ~ ~ ~ ~ ~ ~ ~ ~ ~ ~ ~ ~ ~ ~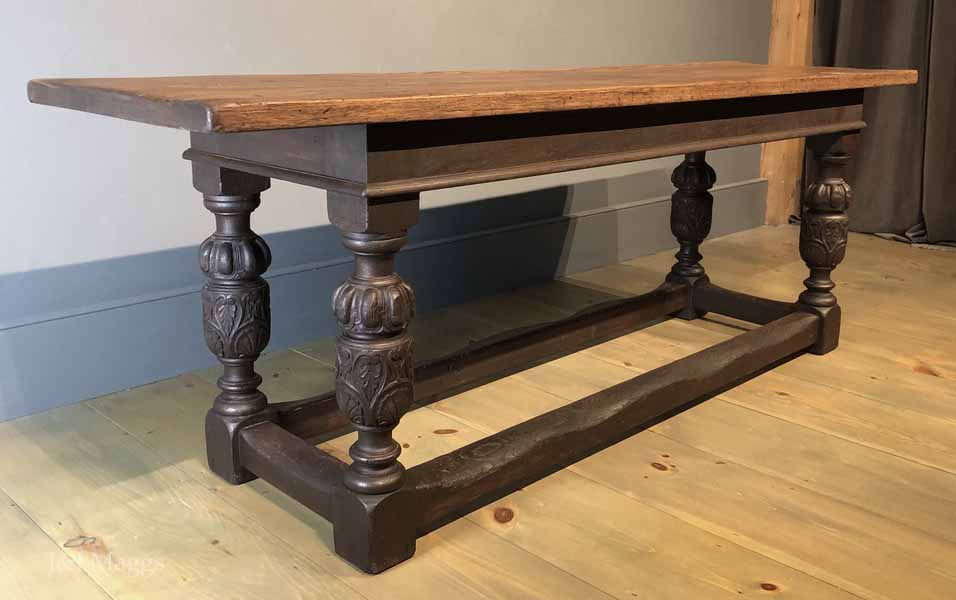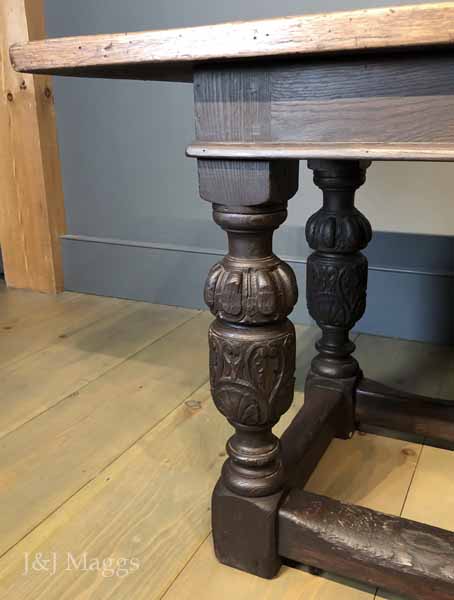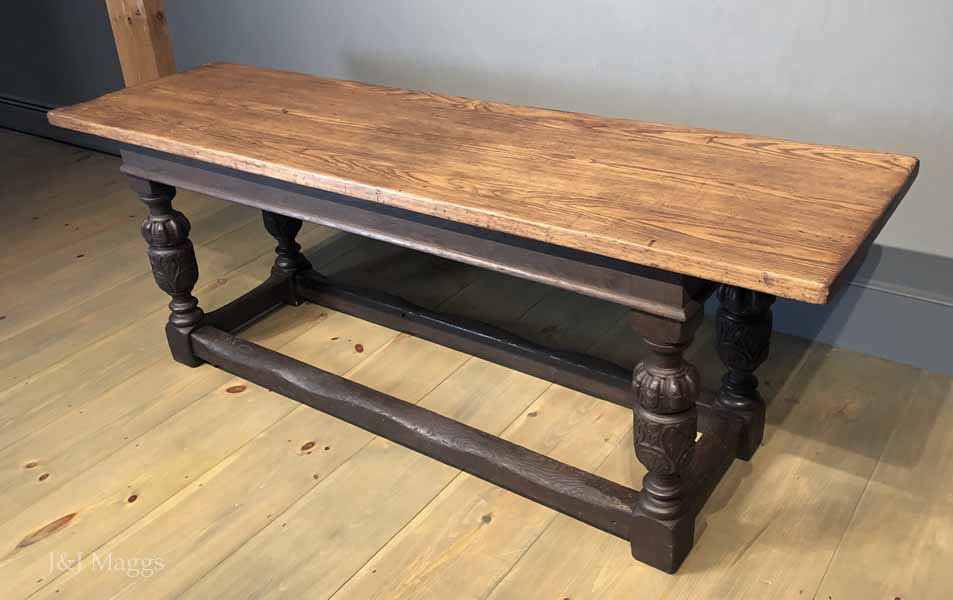 ~ ~ ~ ~ ~ ~ ~ ~ ~ ~ ~ ~ ~ ~ ~ ~ ~ ~ ~ ~ ~ ~ ~ ~ ~ ~ ~ ~ ~ ~ ~ ~ ~ ~ ~ ~ ~ ~ ~ ~ ~ ~ ~ ~ ~ ~
Click HERE to visit the Jan & John Maggs Antiques home page