Jan & John Maggs
Antiques and Art
An antique bench-made centennial Carver chair
~ ~ ~ ~ ~ ~ ~ ~ ~ ~ ~ ~ ~ ~ ~ ~ ~ ~ ~ ~ ~ ~ ~ ~ ~ ~ ~ ~ ~ ~ ~ ~ ~ ~ ~ ~ ~ ~ ~ ~ ~ ~ ~ ~ ~ ~
One of many extant copies of the famous Massachusetts chair, this bench-made example is in excellent condition, with a red wash over its entire surface and a healthy true rush seat.
An outstanding example of this well-known form, it also carries a bonus: lettering on the upper portions of the rear posts, including the words "LOVE"(?) and "MARY"(?), suggesting that it may have been given as a gift.
American, ca. 1900
Width: 25"; Depth: 16 ½"; Overall height: 47"; Seat height: 19"
Price: $750
Questions? Click HERE.
Inventory #Z-522
~ ~ ~ ~ ~ ~ ~ ~ ~ ~ ~ ~ ~ ~ ~ ~ ~ ~ ~ ~ ~ ~ ~ ~ ~ ~ ~ ~ ~ ~ ~ ~ ~ ~ ~ ~ ~ ~ ~ ~ ~ ~ ~ ~ ~ ~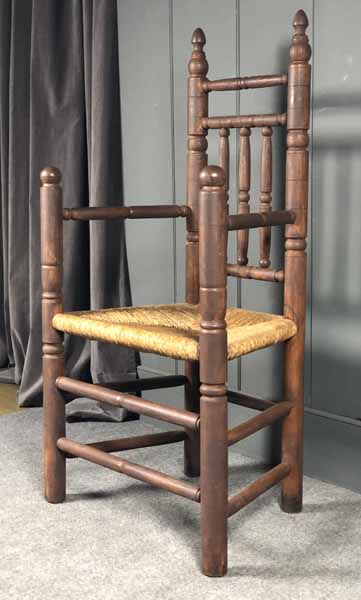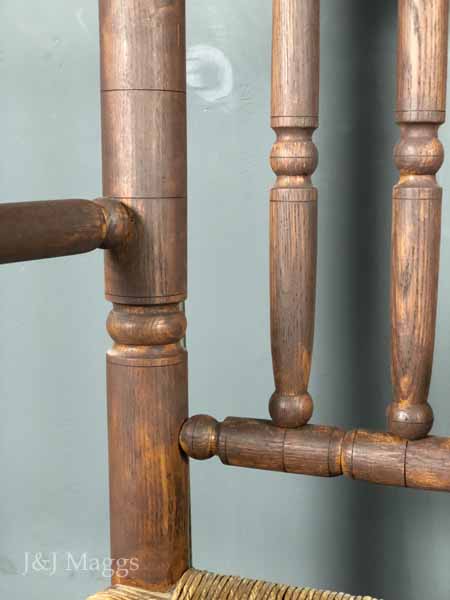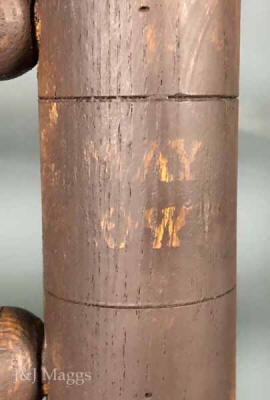 ~ ~ ~ ~ ~ ~ ~ ~ ~ ~ ~ ~ ~ ~ ~ ~ ~ ~ ~ ~ ~ ~ ~ ~ ~ ~ ~ ~ ~ ~ ~ ~ ~ ~ ~ ~ ~ ~ ~ ~ ~ ~ ~ ~ ~ ~
CLICK HERE to return to the Furniture Gallery