Jan & John Maggs
Antiques and Art
Stunning long strand of malachite beads with silver clasp
~ ~ ~ ~ ~ ~ ~ ~ ~ ~ ~ ~ ~ ~ ~ ~ ~ ~ ~ ~ ~ ~ ~ ~ ~ ~ ~ ~ ~ ~ ~ ~ ~ ~ ~ ~ ~ ~ ~ ~ ~ ~ ~ ~ ~ ~
A beautiful long strand of graduated malachite beads which we found in England. They graduate from 10-14mm and are knotted and joined by silver links to a large, round malachite cabochon clasp, closed-back set in a dog-tooth silver mount. The stones are well matched and have a wonderful weight. The semicircular clasp has a deep tongue with a good 'clicking' sound when pushed in.
English, mid-1800's.
Length: 28 ½"
Click HERE to view a brief video of this piece.
Price: $195
Free domestic shipping is available on this item
Questions? Click HERE.
Inventory #24763
~ ~ ~ ~ ~ ~ ~ ~ ~ ~ ~ ~ ~ ~ ~ ~ ~ ~ ~ ~ ~ ~ ~ ~ ~ ~ ~ ~ ~ ~ ~ ~ ~ ~ ~ ~ ~ ~ ~ ~ ~ ~ ~ ~ ~ ~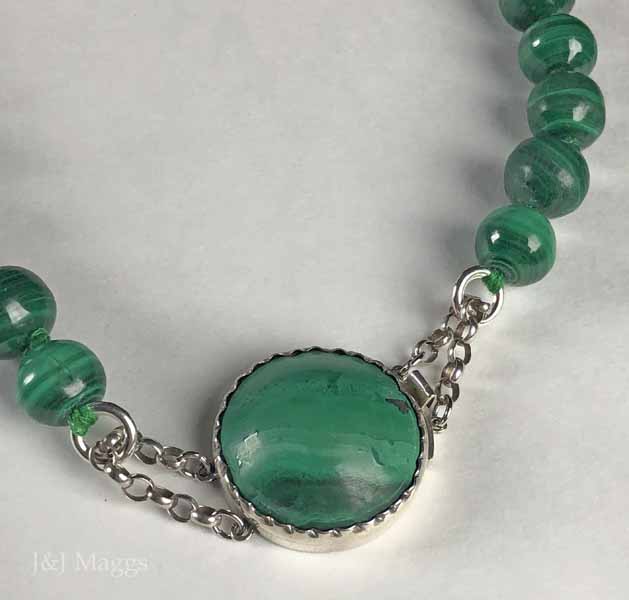 ~ ~ ~ ~ ~ ~ ~ ~ ~ ~ ~ ~ ~ ~ ~ ~ ~ ~ ~ ~ ~ ~ ~ ~ ~ ~ ~ ~ ~ ~ ~ ~ ~ ~ ~ ~ ~ ~ ~ ~ ~ ~ ~ ~ ~ ~ ~ ~ ~ ~ ~ ~ ~ ~ ~ ~ ~ ~ ~ ~ ~ ~ ~
Click HERE to visit the Jan & John Maggs Antiques home page