Jan & John Maggs
Antiques and Art
Rococo diamond paste wreath pendant on pearl strand
~ ~ ~ ~ ~ ~ ~ ~ ~ ~ ~ ~ ~ ~ ~ ~ ~ ~ ~ ~ ~ ~ ~ ~ ~ ~ ~ ~ ~ ~ ~ ~ ~ ~ ~ ~ ~ ~ ~ ~ ~ ~ ~ ~ ~ ~ ~ ~ ~ ~ ~ ~ ~ ~ ~ ~ ~ ~ ~ ~ ~ ~ ~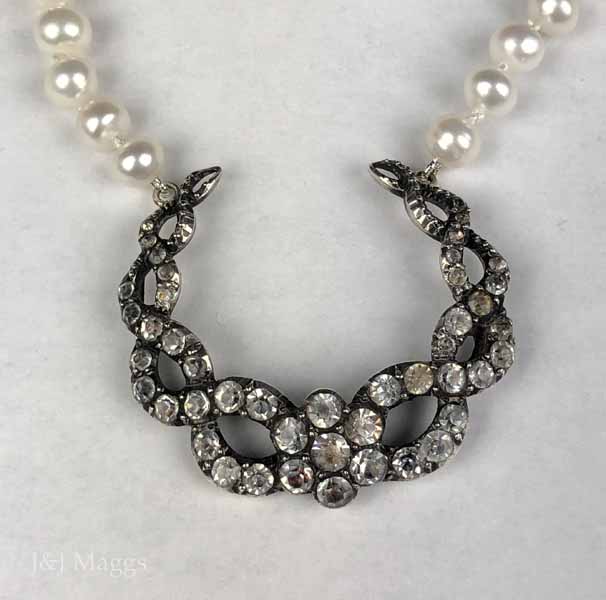 This is a lovely and unusual English silver pendant of closed-back set rock crystals and paste stones faceted as diamonds in a wonderful woven wreath of sparkles.
Late Rococo Period in date, it is suspended from a strand of white near-round freshwater pearls (6mm), strung and knotted on silk.
There is a swirling silver pierced ball clasp with a safety lock to join the 18" strand.
The pendant measures 1 ½" high, and 1 ½" at the widest point.
CLICK HERE to watch a brief video of this piece.
Price: $425
Free domestic shipping is available on this item
Questions? Click HERE.
Inventory #25416
~ ~ ~ ~ ~ ~ ~ ~ ~ ~ ~ ~ ~ ~ ~ ~ ~ ~ ~ ~ ~ ~ ~ ~ ~ ~ ~ ~ ~ ~ ~ ~ ~ ~ ~ ~ ~ ~ ~ ~ ~ ~ ~ ~ ~ ~ ~ ~ ~ ~ ~ ~ ~ ~ ~ ~ ~ ~ ~ ~ ~ ~ ~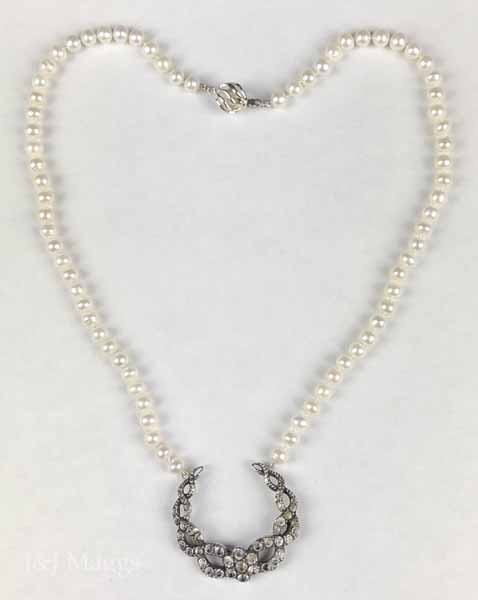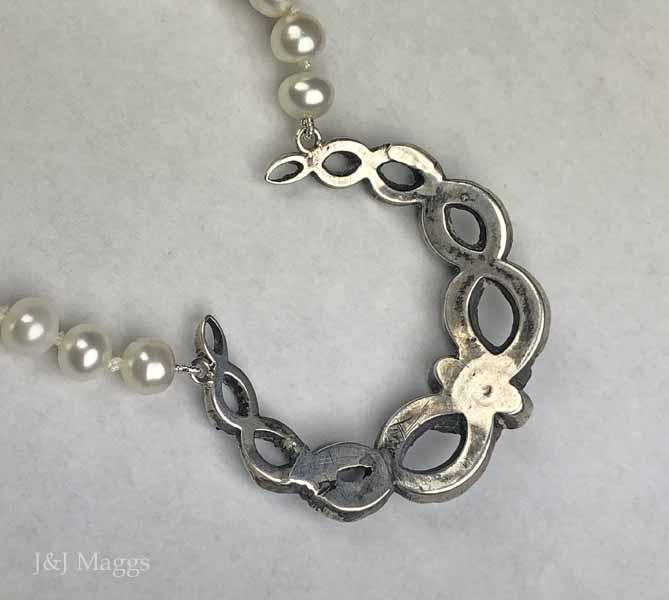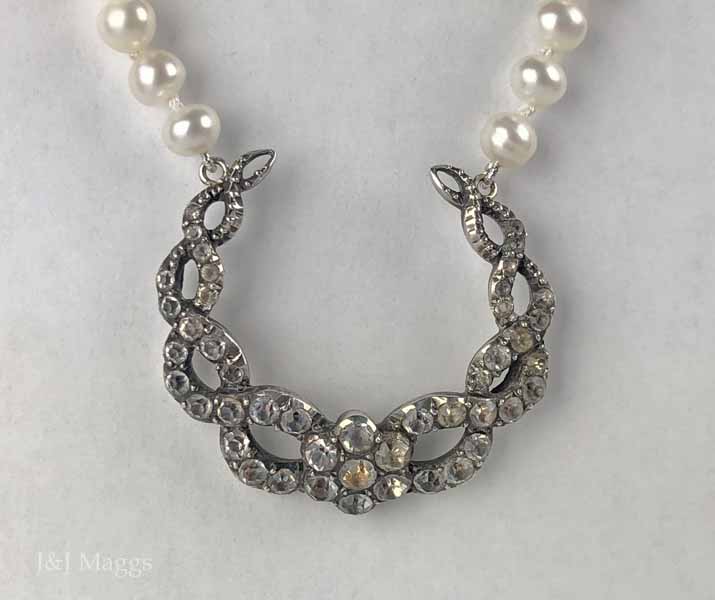 ~ ~ ~ ~ ~ ~ ~ ~ ~ ~ ~ ~ ~ ~ ~ ~ ~ ~ ~ ~ ~ ~ ~ ~ ~ ~ ~ ~ ~ ~ ~ ~ ~ ~ ~ ~ ~ ~ ~ ~ ~ ~ ~ ~ ~ ~ ~ ~ ~ ~ ~ ~ ~ ~ ~ ~ ~ ~ ~ ~ ~ ~ ~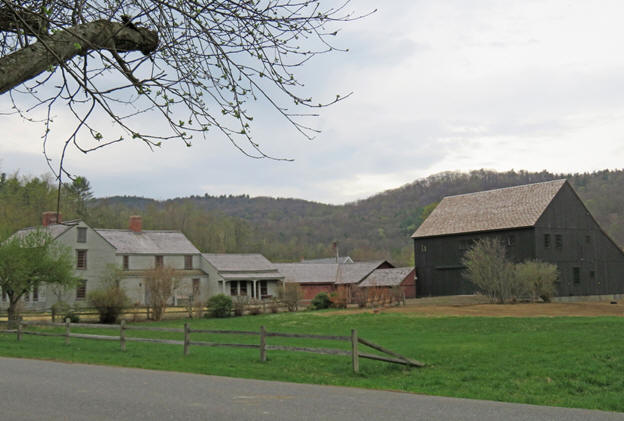 Click to return to the Jan & John Maggs home page