Jan & John Maggs
Antiques and Art
Antique Ma'Anshan turquoise dragon shou bead necklace
~ ~ ~ ~ ~ ~ ~ ~ ~ ~ ~ ~ ~ ~ ~ ~ ~ ~ ~ ~ ~ ~ ~ ~ ~ ~ ~ ~ ~ ~ ~ ~ ~ ~ ~ ~ ~ ~ ~ ~ ~ ~ ~ ~ ~ ~
This beautiful antique Chinese necklace is made with hand carved Ma'Anshan turquoise dragon shou beads, interspersed with antique coral and silver beads, and table-cut turquoise stepped beads.
Shou is a Chinese symbol of long life.
The necklace may have been tied with a woven thread clasp, but now has a ¾" silver infinity 'S' clasp.
The necklace measures 21 ½" in length.
CLICK HERE to watch a brief video of this piece.
Price $435
Free domestic shipping is available on this item
Questions? Click HERE.
Inventory #25462
~ ~ ~ ~ ~ ~ ~ ~ ~ ~ ~ ~ ~ ~ ~ ~ ~ ~ ~ ~ ~ ~ ~ ~ ~ ~ ~ ~ ~ ~ ~ ~ ~ ~ ~ ~ ~ ~ ~ ~ ~ ~ ~ ~ ~ ~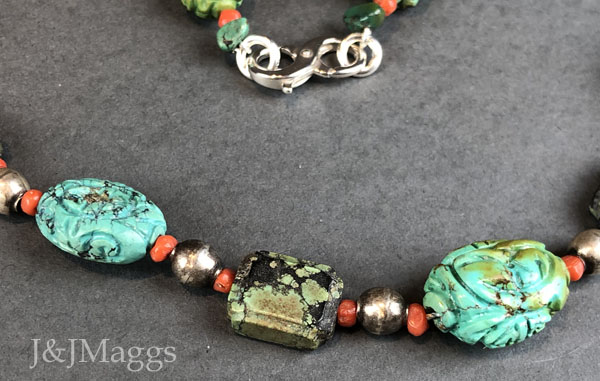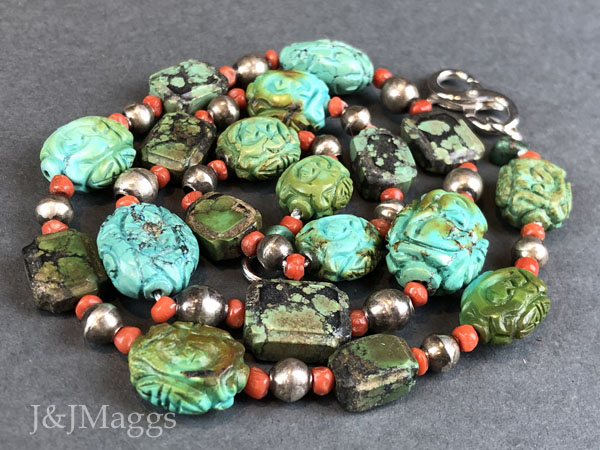 ~ ~ ~ ~ ~ ~ ~ ~ ~ ~ ~ ~ ~ ~ ~ ~ ~ ~ ~ ~ ~ ~ ~ ~ ~ ~ ~ ~ ~ ~ ~ ~ ~ ~ ~ ~ ~ ~ ~ ~ ~ ~ ~ ~ ~ ~