Jan & John Maggs
Antiques and Art
Boxed Georgian black-dot diamond paste rivière in silver
~ ~ ~ ~ ~ ~ ~ ~ ~ ~ ~ ~ ~ ~ ~ ~ ~ ~ ~ ~ ~ ~ ~ ~ ~ ~ ~ ~ ~ ~ ~ ~ ~ ~ ~ ~ ~ ~ ~ ~ ~ ~ ~ ~ ~ ~
It is not often that we find an early Georgian rivière, and certainly not one with ribbons attached, in a fitted box! This is a glorious necklace, closed-back set with black-dot diamond (clear) pastes*. It is in wonderful condition, with its silver ribbon bars attached. There are more than 120 faceted, black-dot diamond (clear) paste stones in varying sizes and shapes, including a central pendeloque drop. Black velvet ribbons attached to each end measure 15+". An amazing find . . . .
Click HERE to view a brief video of this piece.
Price: $ 4,300
Free domestic shipping is available on this item.
Questions? Click HERE.
Inventory #25730
*The "black-spot/black-dot" pastes are so named because the jewelers in the 1700's, and earlier, would sometimes rub a spot (or dot) of black, pitch-like paint across the flat cut or pointed bottom of the culet (under) of some faceted paste stones. It was often used to create the look of mine cut or European cut diamonds or gemstones when the stone was viewed from the top (or table).
~ ~ ~ ~ ~ ~ ~ ~ ~ ~ ~ ~ ~ ~ ~ ~ ~ ~ ~ ~ ~ ~ ~ ~ ~ ~ ~ ~ ~ ~ ~ ~ ~ ~ ~ ~ ~ ~ ~ ~ ~ ~ ~ ~ ~ ~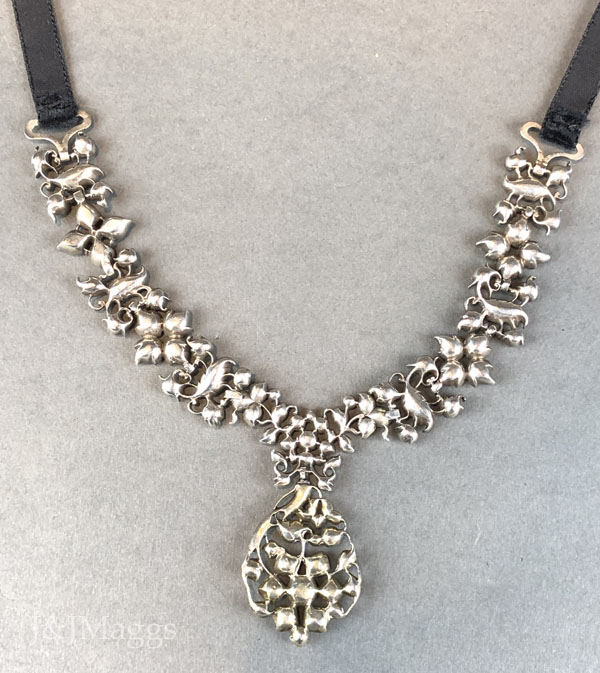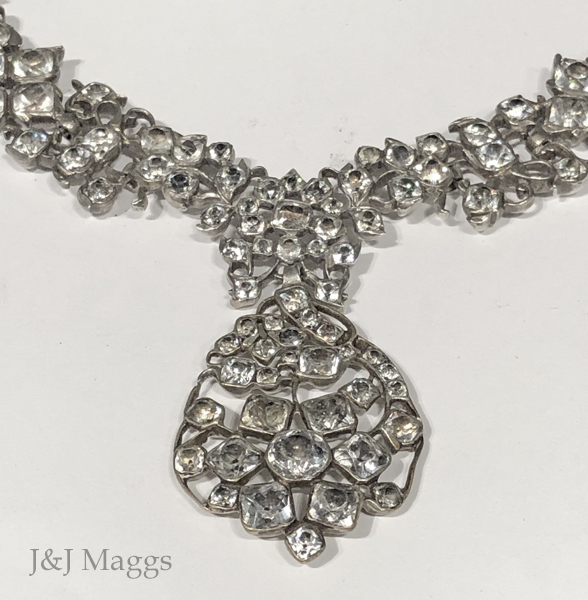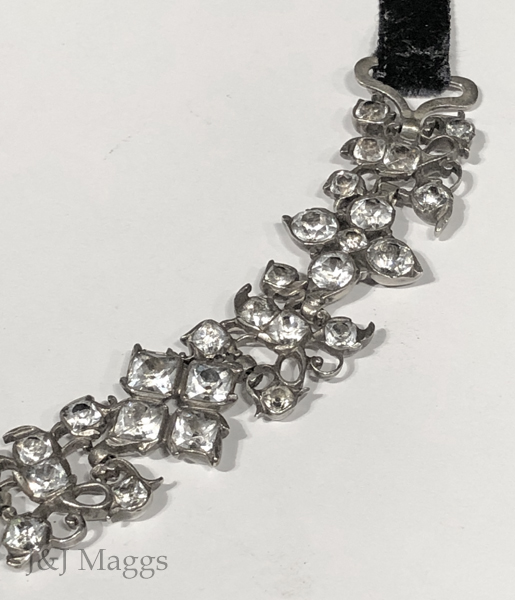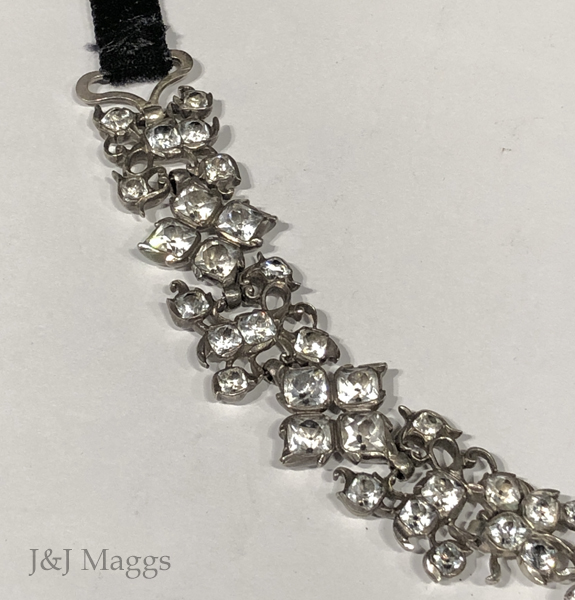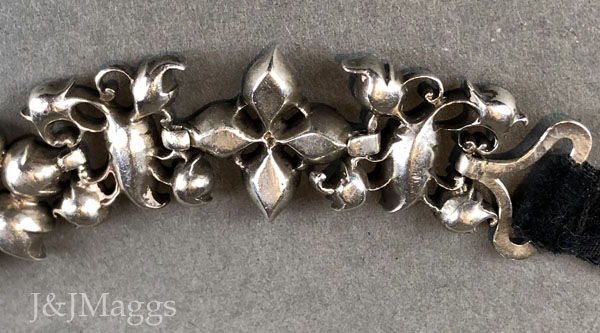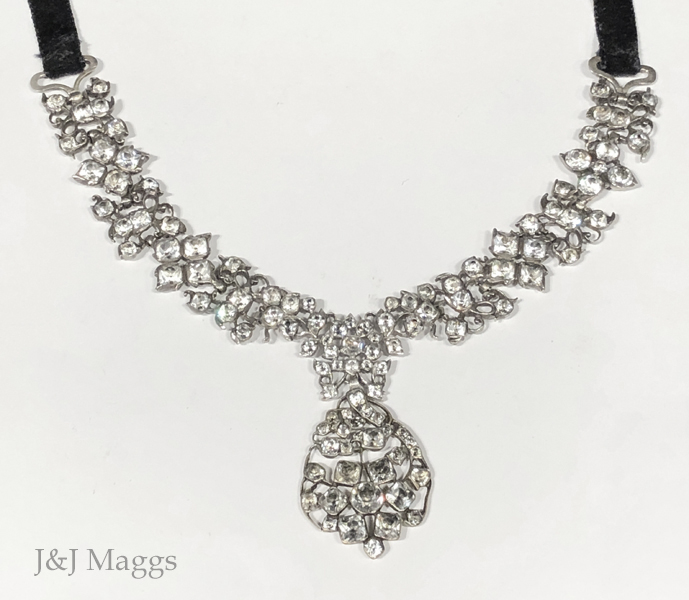 ~ ~ ~ ~ ~ ~ ~ ~ ~ ~ ~ ~ ~ ~ ~ ~ ~ ~ ~ ~ ~ ~ ~ ~ ~ ~ ~ ~ ~ ~ ~ ~ ~ ~ ~ ~ ~ ~ ~ ~ ~ ~ ~ ~ ~ ~
Click HERE to visit the Jan & John Maggs Antiques home page