Jan & John Maggs
Antiques and Art
Georgian Rococo silver black-dot diamond paste pendant with pearls
~ ~ ~ ~ ~ ~ ~ ~ ~ ~ ~ ~ ~ ~ ~ ~ ~ ~ ~ ~ ~ ~ ~ ~ ~ ~ ~ ~ ~ ~ ~ ~ ~ ~ ~ ~ ~ ~ ~ ~ ~ ~ ~ ~ ~ ~ ~ ~ ~ ~ ~ ~ ~ ~ ~ ~ ~ ~ ~ ~ ~ ~ ~

An English, Rococo silver pendant, dating to the mid-1700's, suspended from a beautiful strand of white well-matched freshwater pearls (7 to 8mm) which have been restrung and knotted on silk cord. The pendant follows a pierced design in a flowing fanciful asymmetrical form, and has been closed-back set with black-dot* faceted diamond paste stones of various shapes and sizes. It measures 48mm x 35mm. The necklace, which has a sterling silver 'S' hook clasp, is 21" long.
*black-dot, or black-spot: The "black-spot/black-dot" pastes are so named because jewelers in the 1700's, and earlier, would occasionally rub a spot (dot) of black, pitch-like paint across the flat cut or pointed bottom of the culet (under) of faceted paste or crystal stones. It was sometimes used to create the look of mine-cut or European-cut diamonds or gemstones when the stone was viewed from the top (or table).
To view a short video of this piece, please click this link.
~ ~ ~ ~ ~ ~ ~ ~ ~ ~ ~ ~ ~ ~ ~ ~ ~ ~ ~ ~ ~ ~ ~ ~ ~ ~ ~ ~ ~ ~ ~ ~ ~ ~ ~ ~ ~ ~ ~ ~ ~ ~ ~ ~ ~ ~ ~ ~ ~ ~ ~ ~ ~ ~ ~ ~ ~ ~ ~ ~ ~ ~ ~
Inventory #25757
~ ~ ~ ~ ~ ~ ~ ~ ~ ~ ~ ~ ~ ~ ~ ~ ~ ~ ~ ~ ~ ~ ~ ~ ~ ~ ~ ~ ~ ~ ~ ~ ~ ~ ~ ~ ~ ~ ~ ~ ~ ~ ~ ~ ~ ~ ~ ~ ~ ~ ~ ~ ~ ~ ~ ~ ~ ~ ~ ~ ~ ~ ~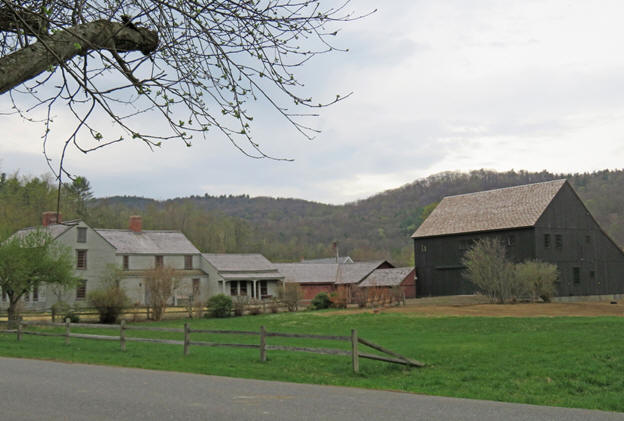 Click to return to the Jan & John Maggs home page