Jan & John Maggs
Antiques and Art
Amazing faux glass pearls with diamond paste clasp
~ ~ ~ ~ ~ ~ ~ ~ ~ ~ ~ ~ ~ ~ ~ ~ ~ ~ ~ ~ ~ ~ ~ ~ ~ ~ ~ ~ ~ ~ ~ ~ ~ ~ ~ ~ ~ ~ ~ ~ ~ ~ ~ ~ ~ ~
This is a unique strand of faux glass (?) pearls, each 16 x 20mm in a luminous white glow.
They are knotted and joined to a two-part silver ball clasp paved with diamond paste stones, closing with a secure magnet.
The strand measures 18" overall. These are not hollow, or lightweight; they weigh 6.6 oz. or 187.10 grams.
A great look, and fun to wear!
To view a short video of this piece, please click this link.
Price: $175
Free domestic shipping is available on this item
Questions? Click HERE.
Inventory #25902
~ ~ ~ ~ ~ ~ ~ ~ ~ ~ ~ ~ ~ ~ ~ ~ ~ ~ ~ ~ ~ ~ ~ ~ ~ ~ ~ ~ ~ ~ ~ ~ ~ ~ ~ ~ ~ ~ ~ ~ ~ ~ ~ ~ ~ ~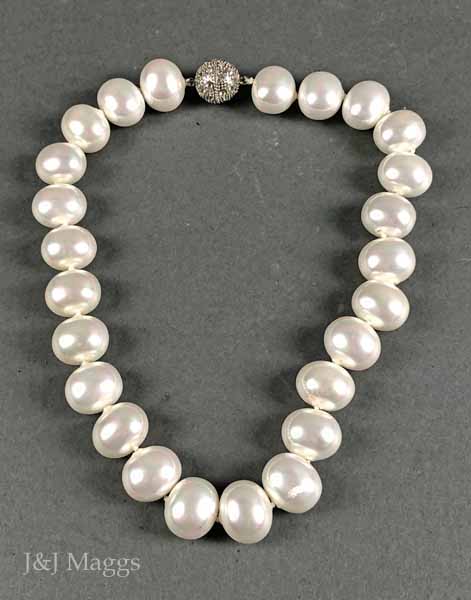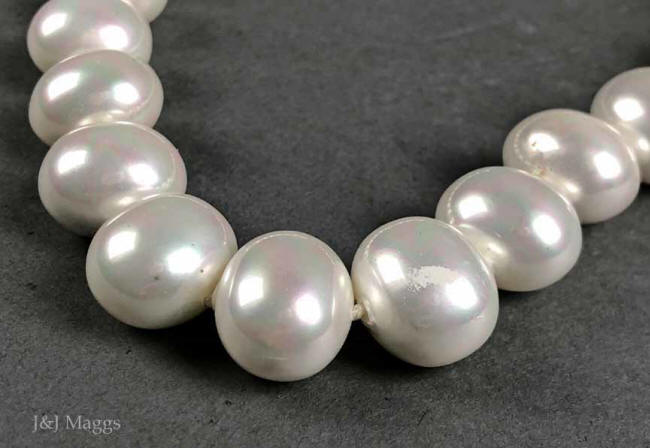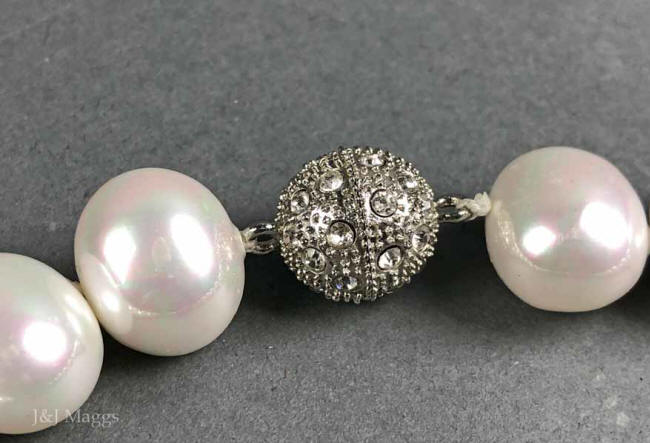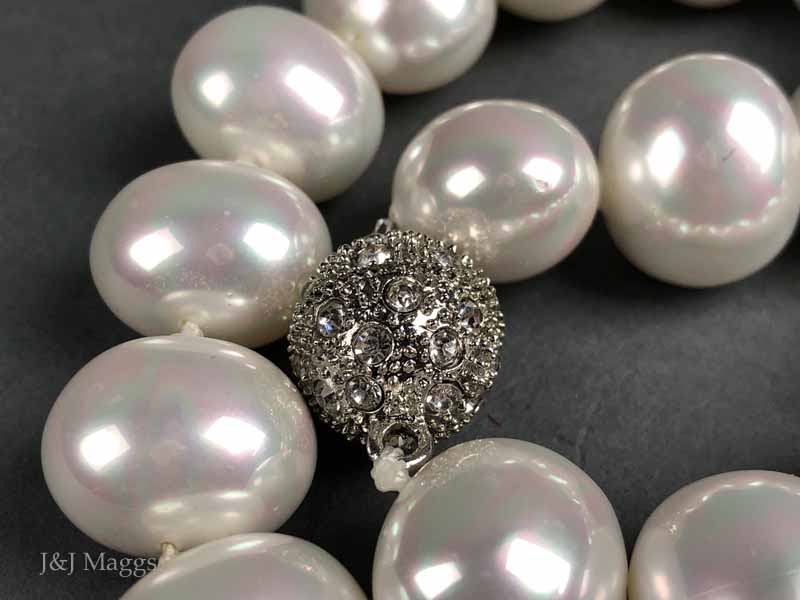 ~ ~ ~ ~ ~ ~ ~ ~ ~ ~ ~ ~ ~ ~ ~ ~ ~ ~ ~ ~ ~ ~ ~ ~ ~ ~ ~ ~ ~ ~ ~ ~ ~ ~ ~ ~ ~ ~ ~ ~ ~ ~ ~ ~ ~ ~
CLICK HERE to return to the Jewelry Gallery