Jan & John Maggs
Antiques and Art
Georgian oval citrine paste gold ring
~ ~ ~ ~ ~ ~ ~ ~ ~ ~ ~ ~ ~ ~ ~ ~ ~ ~ ~ ~ ~ ~ ~ ~ ~ ~ ~ ~ ~ ~ ~ ~ ~ ~ ~ ~ ~ ~ ~ ~ ~ ~ ~ ~ ~ ~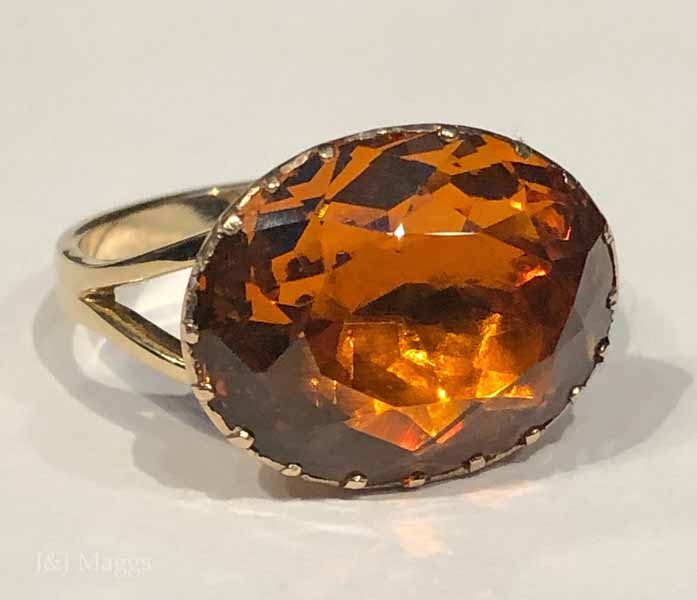 This is a glorious English Georgian 15k gold ring which is mounted with a large, oval faceted and foiled citrine paste stone in a closed-back setting. The stone measures 15 x 19mm, mounted horizontally, bezel set in gold with crimping at many points, and has a rounded back, or belly, which is characteristic of this era. There is a bifurcated gold shank which joins at the shoulders of the central mounting. This ring measures size 8 on our grooved mandrel. The stone rises 8mm from the verso to the top of the table. Stunning ring, wonderful color.
Price: $795
Click HERE to view a brief video of this piece.
Free domestic shipping is available on this item.
Questions? Click HERE.
Inventory #Z-515
~ ~ ~ ~ ~ ~ ~ ~ ~ ~ ~ ~ ~ ~ ~ ~ ~ ~ ~ ~ ~ ~ ~ ~ ~ ~ ~ ~ ~ ~ ~ ~ ~ ~ ~ ~ ~ ~ ~ ~ ~ ~ ~ ~ ~ ~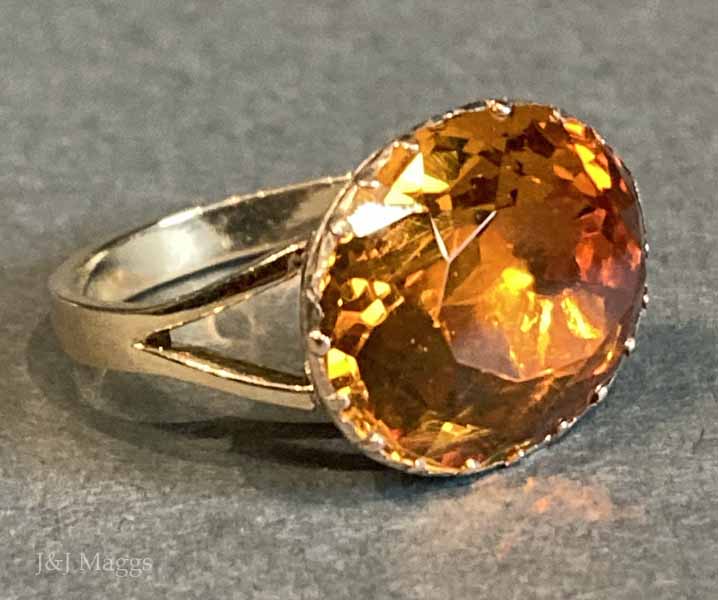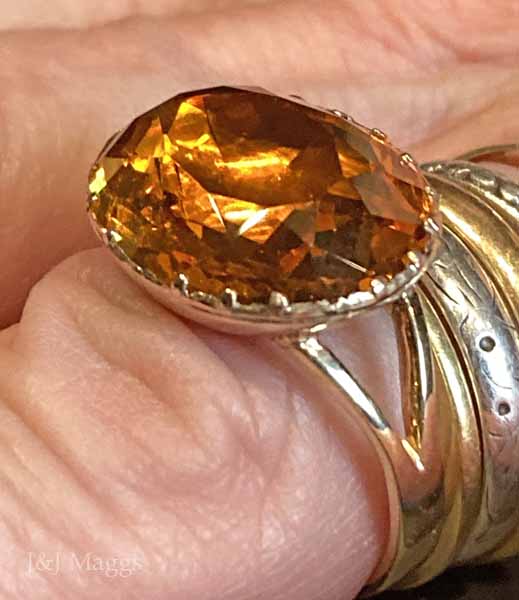 ~ ~ ~ ~ ~ ~ ~ ~ ~ ~ ~ ~ ~ ~ ~ ~ ~ ~ ~ ~ ~ ~ ~ ~ ~ ~ ~ ~ ~ ~ ~ ~ ~ ~ ~ ~ ~ ~ ~ ~ ~ ~ ~ ~ ~ ~
Click HERE to visit the Jan & John Maggs Antiques home page