Jan & John Maggs
Antiques and Art
Highland Loch with Cattle
Attributed to William Langley (British, 1852 – 1922)
~ ~ ~ ~ ~ ~ ~ ~ ~ ~ ~ ~ ~ ~ ~ ~ ~ ~ ~ ~ ~ ~ ~ ~ ~ ~ ~ ~ ~ ~ ~ ~ ~ ~ ~ ~ ~ ~ ~ ~ ~ ~ ~ ~ ~ ~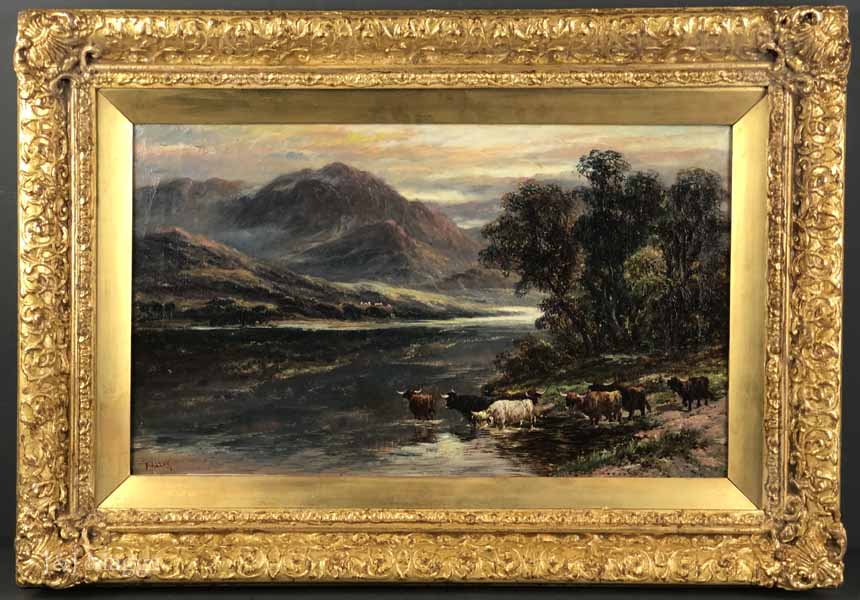 An expansive view of a loch in the Scottish Highlands, with cattle in the foreground and receding ranges of hills on the horizon.
Presented in an ornate gold-leafed frame, the painting is signed "F Allen" in the lower left, although it was sold at auction as a work by Langley. Might F. Allen have been an overzealous owner?
The painting is in very good condition and has recently been professionally cleaned.
This frame, original to the painting, was professionally restored in the same studio.
Oil on canvas
Painting dimensions: 20-1/8" X 12-1/8"; Frame: 27" X 19"
Price: $875
Questions? Click HERE.
Inventory #25728
~ ~ ~ ~ ~ ~ ~ ~ ~ ~ ~ ~ ~ ~ ~ ~ ~ ~ ~ ~ ~ ~ ~ ~ ~ ~ ~ ~ ~ ~ ~ ~ ~ ~ ~ ~ ~ ~ ~ ~ ~ ~ ~ ~ ~ ~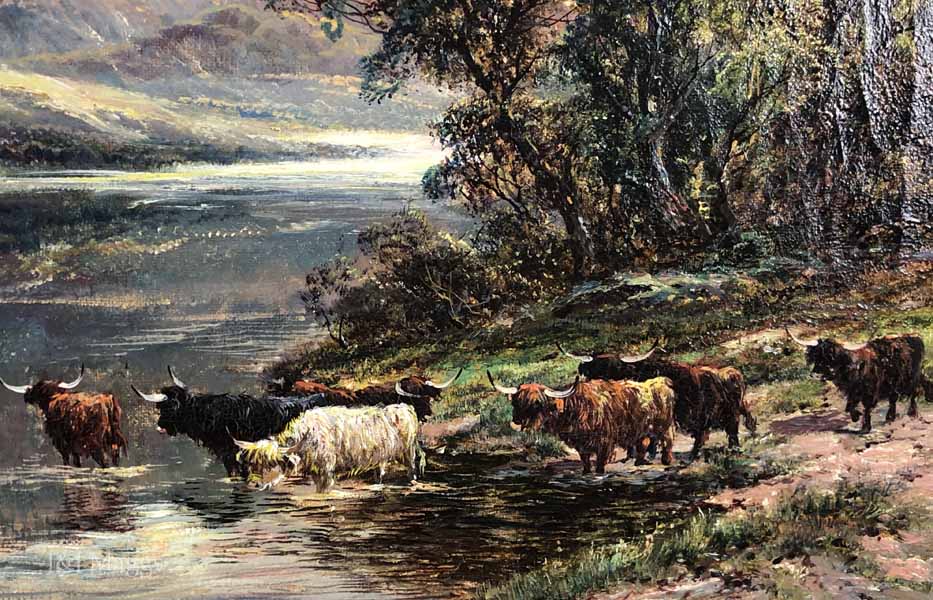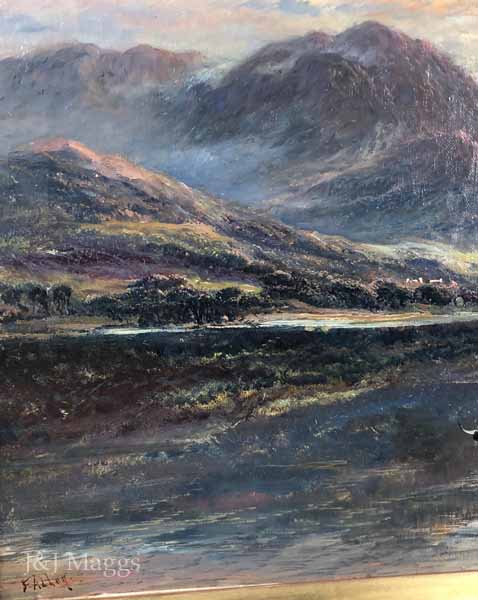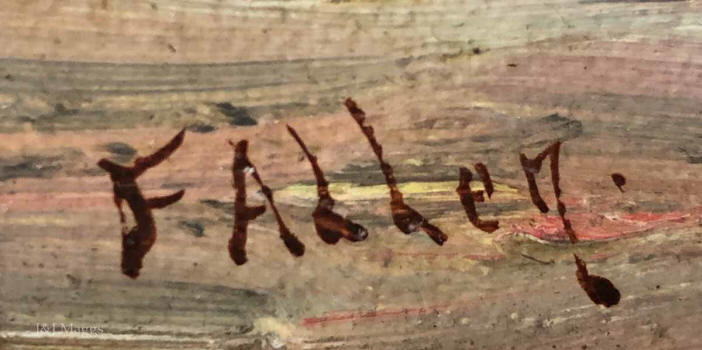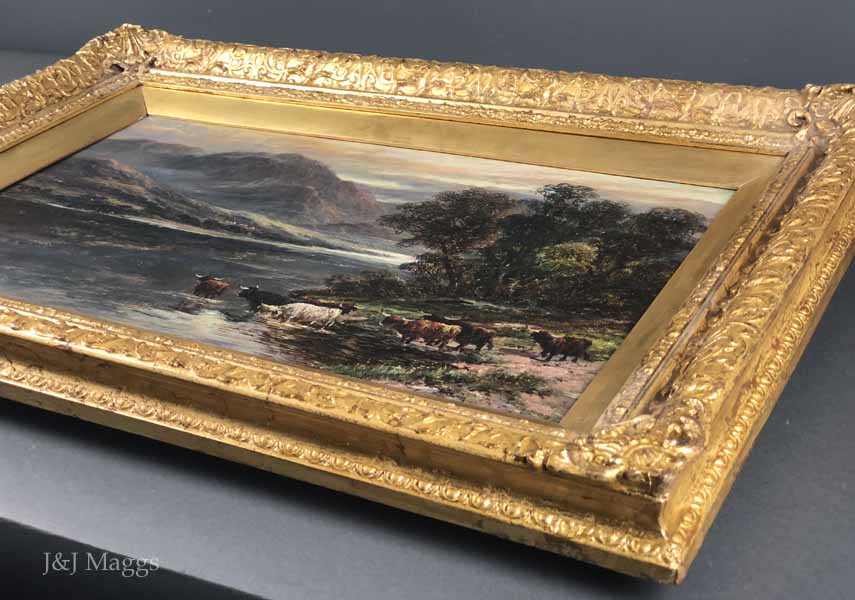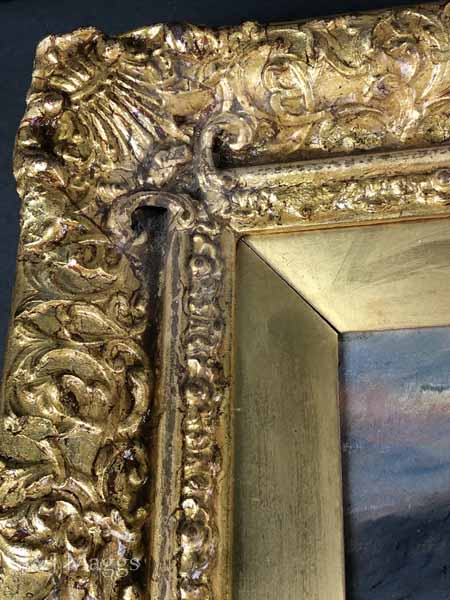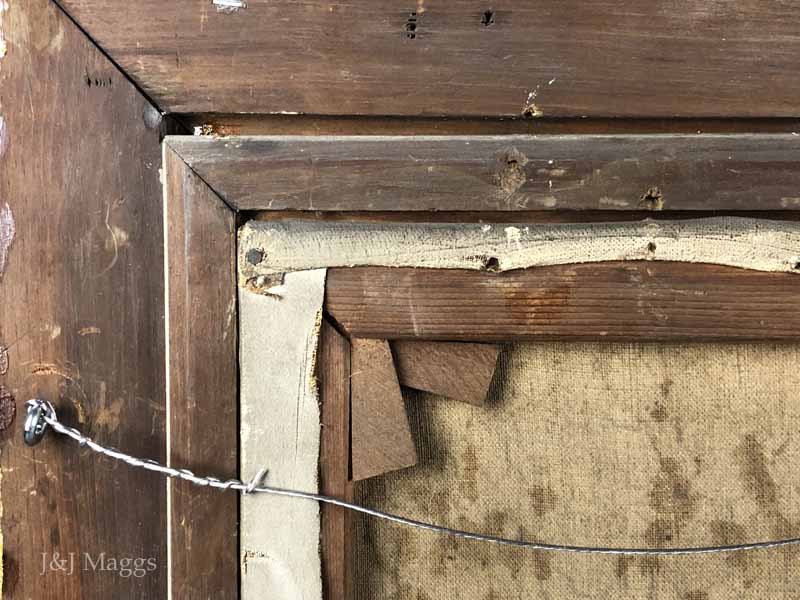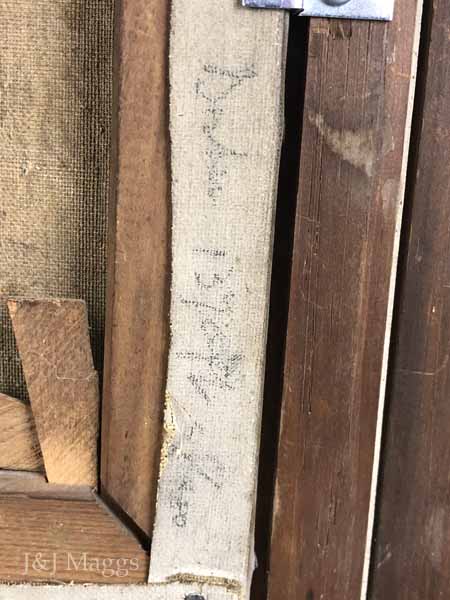 ~ ~ ~ ~ ~ ~ ~ ~ ~ ~ ~ ~ ~ ~ ~ ~ ~ ~ ~ ~ ~ ~ ~ ~ ~ ~ ~ ~ ~ ~ ~ ~ ~ ~ ~ ~ ~ ~ ~ ~ ~ ~ ~ ~ ~ ~