Jan & John Maggs
Antiques and Art
Lord Stafford going to Execution
(Adolphe Leon?) Willett (French, 1857 - 1926)
~ ~ ~ ~ ~ ~ ~ ~ ~ ~ ~ ~ ~ ~ ~ ~ ~ ~ ~ ~ ~ ~ ~ ~ ~ ~ ~ ~ ~ ~ ~ ~ ~ ~ ~ ~ ~ ~ ~ ~ ~ ~ ~ ~ ~ ~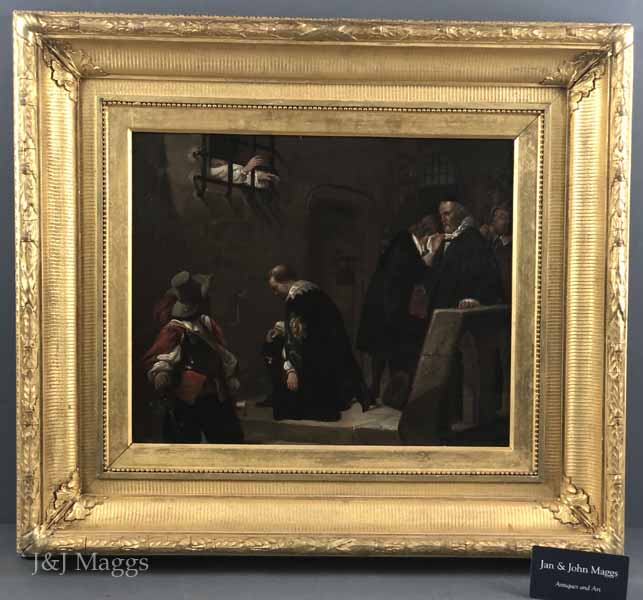 An intimate scene depicting Edward Stafford (1478 – 1521), Duke of Buckingham and cousin of King Henry VIII, who was convicted of treason and executed on May 17, 1521.
This painting, a copy of one by Paul Delaroche (1797 – 1856), may depict Henry's agents delivering the verdict. The Duke is invisible to us but for his outstretched arms, and a man is seen wiping tears from his eyes. Only two members of the party are looking at the Duke: the man in red with sword in hand, has turned his head to look at the barred window, while on the far right, another, a sheriff perhaps, gazes vacantly at the window while eating a slice of bread. The central figure kneels, affirming the respect afforded the Duke by his subjects. The artist has captured the drama of this important moment.
A paper tag on the back of the frame credits both "Willett" and Dela Roche, and gives the work its title. The original was painted in 1836; this copy was probably painted near the end of the 19th century.
The canvas is on its original stretcher and is mounted in an outstanding period frame. The painting has been professionally cleaned, and the frame has been restored.
Painting: 15" X 12-1/2" Frame: 24" X 21-1/2"
Price: $ 950
Questions? Click HERE.
Inventory #26065
~ ~ ~ ~ ~ ~ ~ ~ ~ ~ ~ ~ ~ ~ ~ ~ ~ ~ ~ ~ ~ ~ ~ ~ ~ ~ ~ ~ ~ ~ ~ ~ ~ ~ ~ ~ ~ ~ ~ ~ ~ ~ ~ ~ ~ ~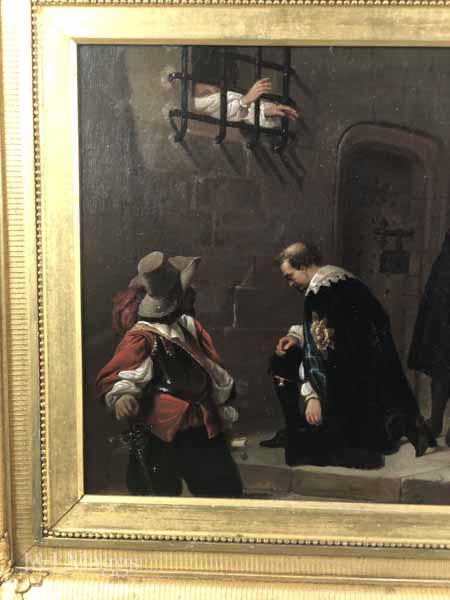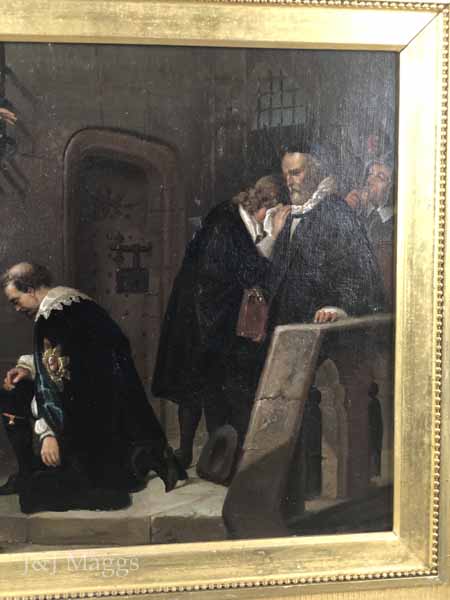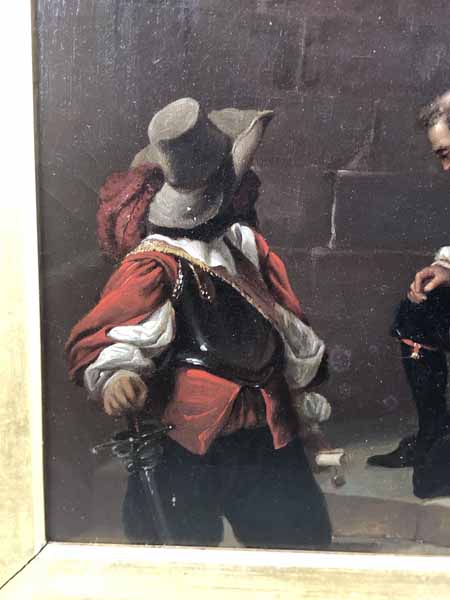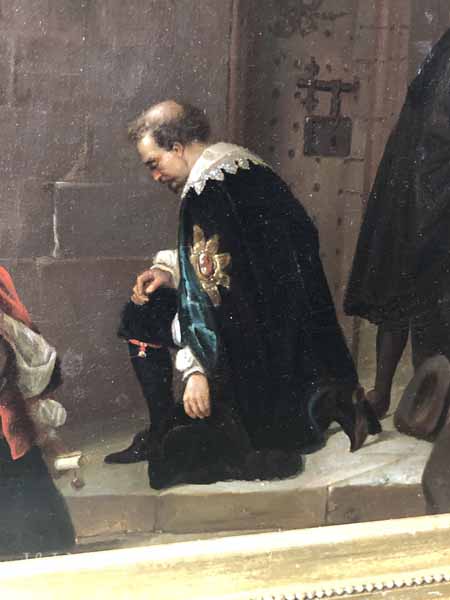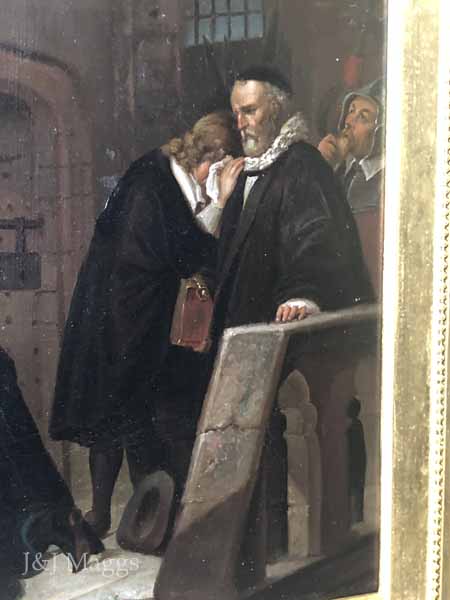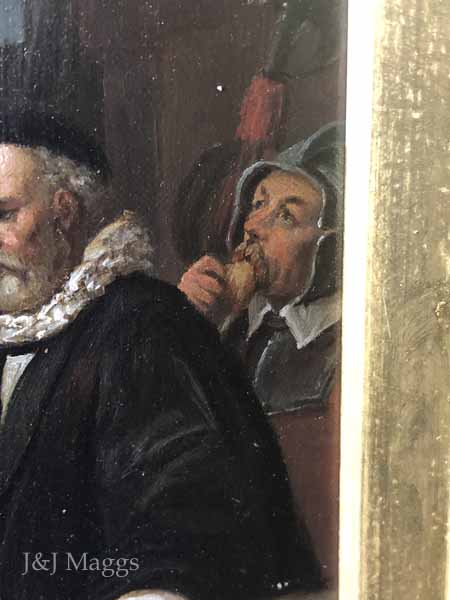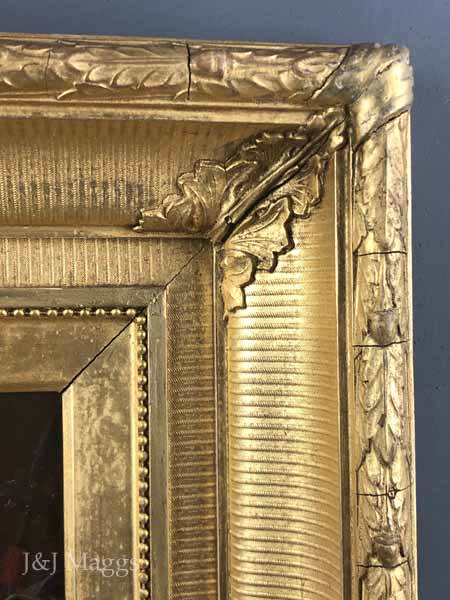 ~ ~ ~ ~ ~ ~ ~ ~ ~ ~ ~ ~ ~ ~ ~ ~ ~ ~ ~ ~ ~ ~ ~ ~ ~ ~ ~ ~ ~ ~ ~ ~ ~ ~ ~ ~ ~ ~ ~ ~ ~ ~ ~ ~ ~ ~