Jan & John Maggs
Antiques and Art
Tavern Scene
Unsigned oil on oak panel
~ ~ ~ ~ ~ ~ ~ ~ ~ ~ ~ ~ ~ ~ ~ ~ ~ ~ ~ ~ ~ ~ ~ ~ ~ ~ ~ ~ ~ ~ ~ ~ ~ ~ ~ ~ ~ ~ ~ ~ ~ ~ ~ ~ ~ ~
In this early oil painting on oak panel in the style of Teniers we are taken to a tavern in which three people are seated at a table. The woman appears to be reading from a book or a folded sheet of paper, while the two men look at her. The man on our left is smoking a clay pipe and staring incredulously in her direction, while the other is gazing directly at her. The story portrayed in this painting is a mystery; perhaps the lidded object on the table offers a clue.
Purchased privately from The George Way Collection.
The panel measures 9 ¼ " x 7 3/8"; black ripple frame is 16" x 14".
Price: $575
Free domestic shipping is available on this item
Questions? Click HERE.
Inventory #26070
~ ~ ~ ~ ~ ~ ~ ~ ~ ~ ~ ~ ~ ~ ~ ~ ~ ~ ~ ~ ~ ~ ~ ~ ~ ~ ~ ~ ~ ~ ~ ~ ~ ~ ~ ~ ~ ~ ~ ~ ~ ~ ~ ~ ~ ~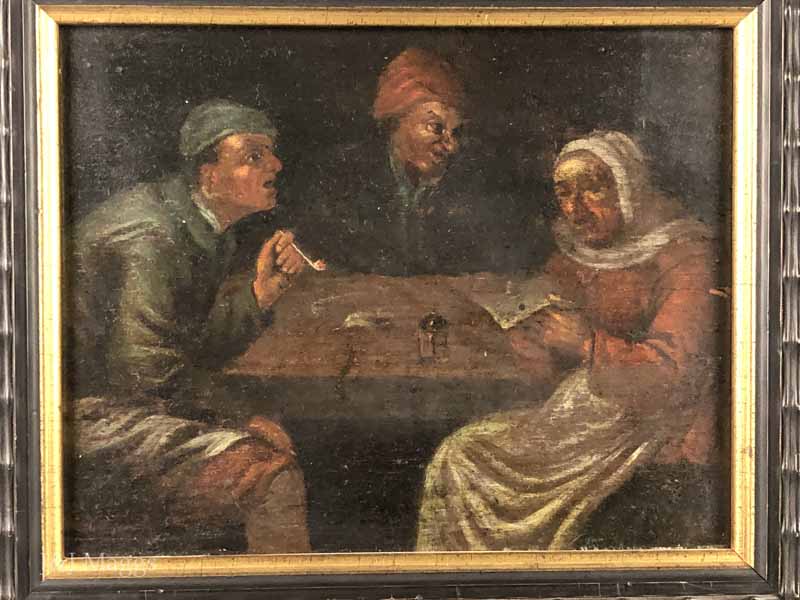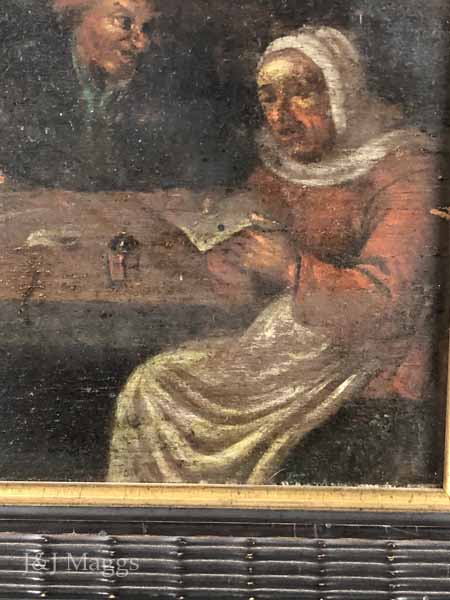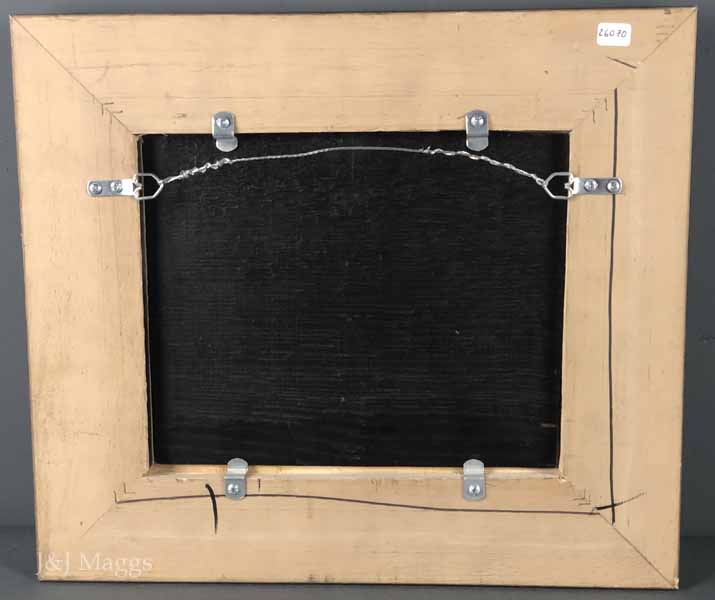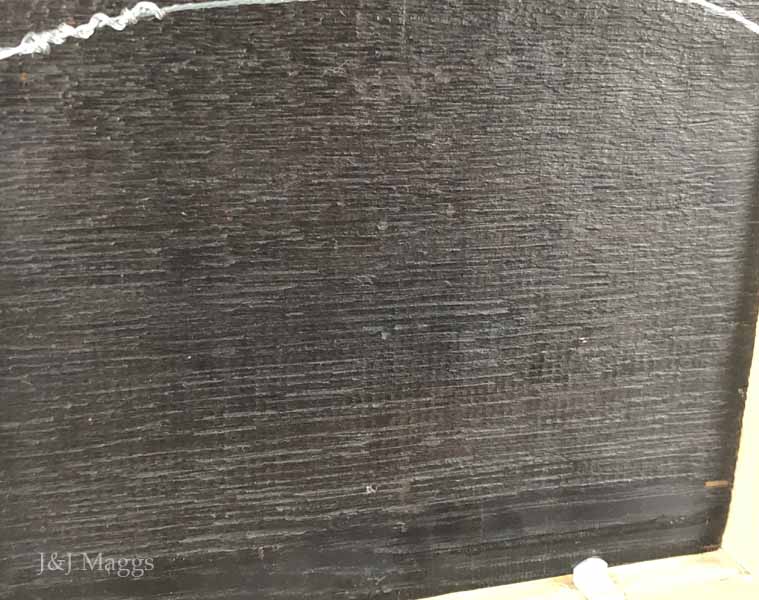 ~ ~ ~ ~ ~ ~ ~ ~ ~ ~ ~ ~ ~ ~ ~ ~ ~ ~ ~ ~ ~ ~ ~ ~ ~ ~ ~ ~ ~ ~ ~ ~ ~ ~ ~ ~ ~ ~ ~ ~ ~ ~ ~ ~ ~ ~