Jan & John Maggs
Antiques and Art
Portrait of a Woman in Red
Oil on oak panel
~ ~ ~ ~ ~ ~ ~ ~ ~ ~ ~ ~ ~ ~ ~ ~ ~ ~ ~ ~ ~ ~ ~ ~ ~ ~ ~ ~ ~ ~ ~ ~ ~ ~ ~ ~ ~ ~ ~ ~ ~ ~ ~ ~ ~ ~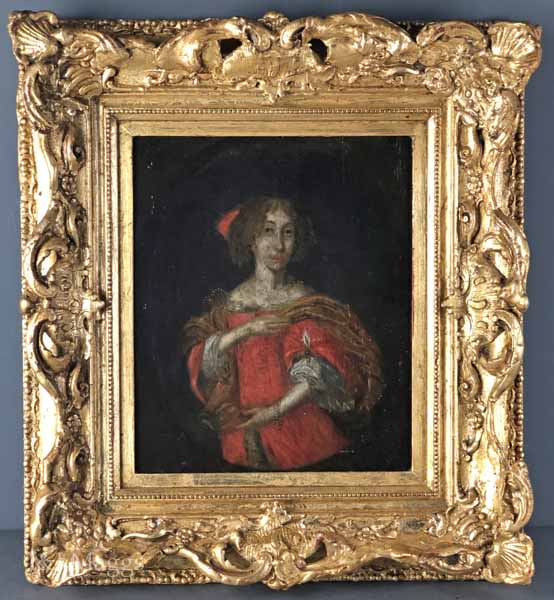 A woman in a bright red dress with matching hat stands before us, her right hand supporting her flowing golden shawl, her left, gesturing towards the ground. Her hair is in ringlets, and she wears pearls around her neck and both wrists. Small pieces of jewelry are stitched to her clothing at the sleeves and on the bow in her hair. We suspect that this portrait may have been made to be taken to a foreign monarch to support a royal marriage. In a sumptuous period frame.
Continental, possibly Iberian, ca. 1650
Painting: 9 ½" X 11 ½"
Price: $ 1,250
Questions? Click HERE.
Inventory #26157
~ ~ ~ ~ ~ ~ ~ ~ ~ ~ ~ ~ ~ ~ ~ ~ ~ ~ ~ ~ ~ ~ ~ ~ ~ ~ ~ ~ ~ ~ ~ ~ ~ ~ ~ ~ ~ ~ ~ ~ ~ ~ ~ ~ ~ ~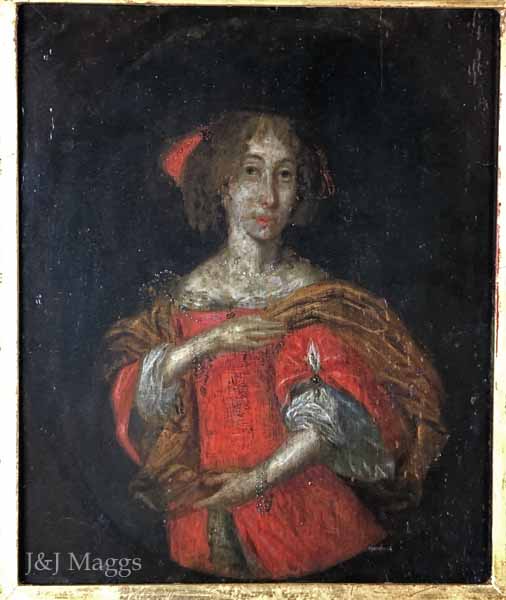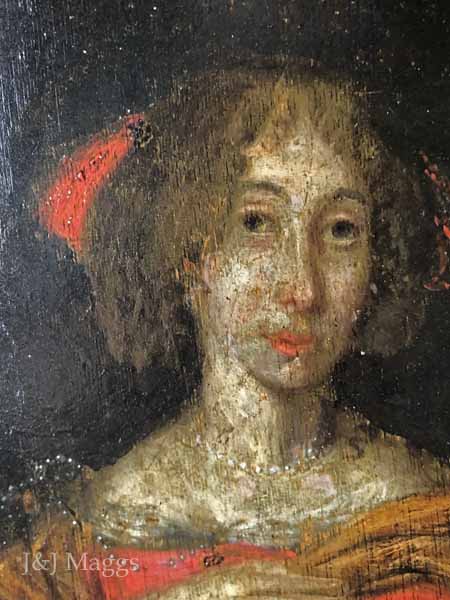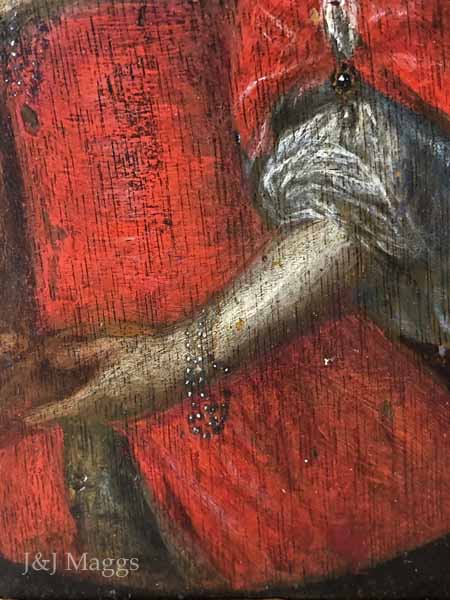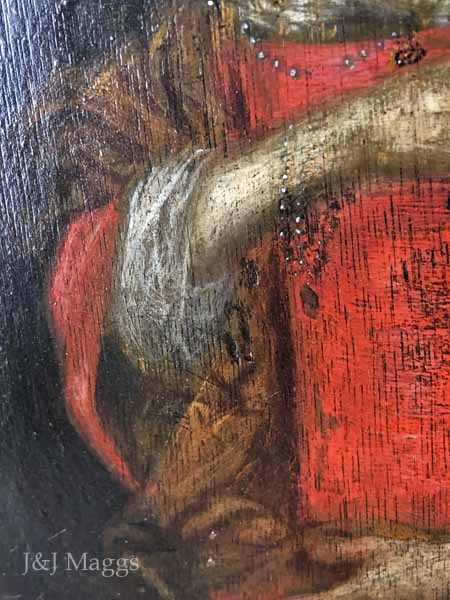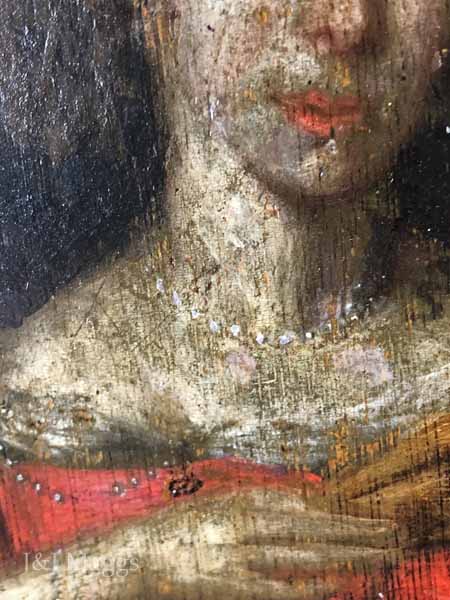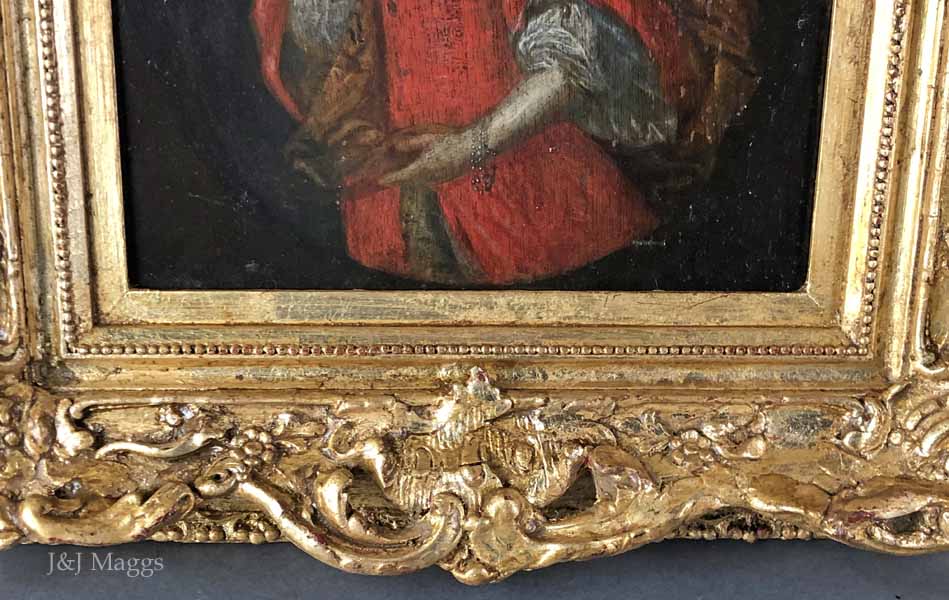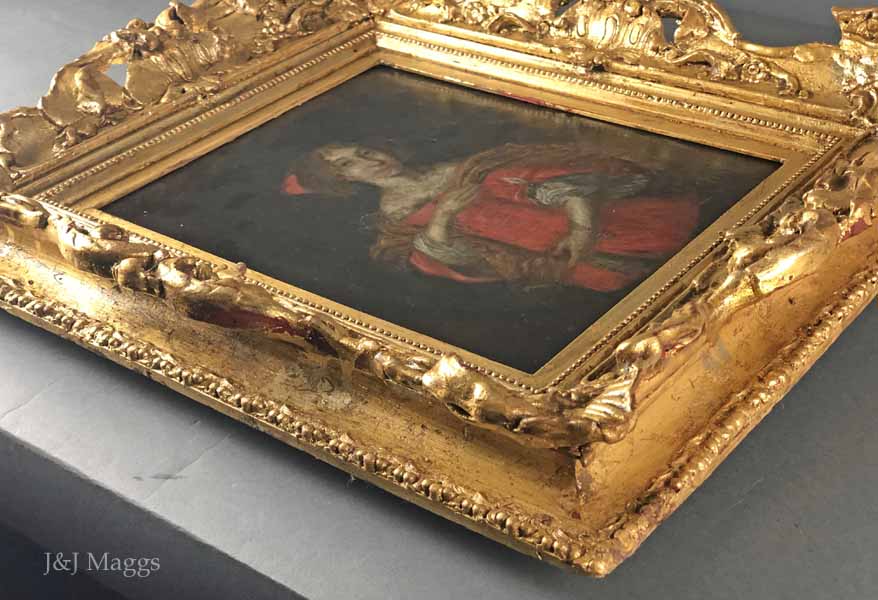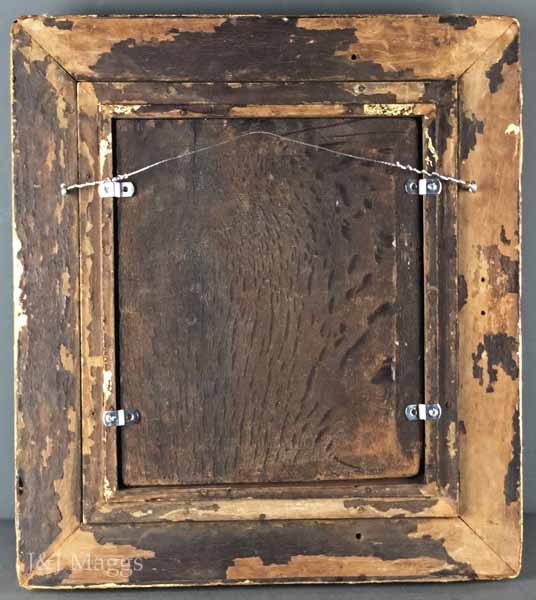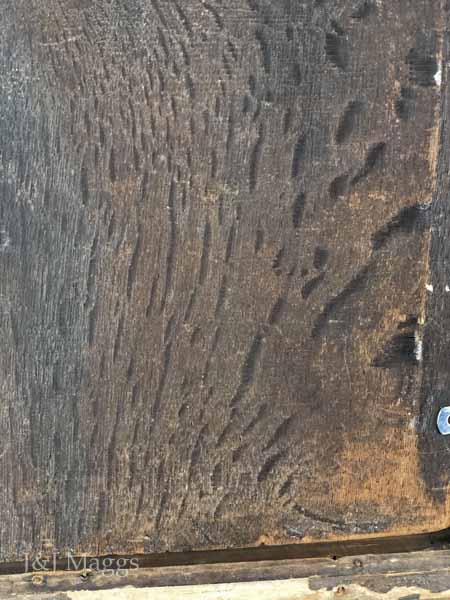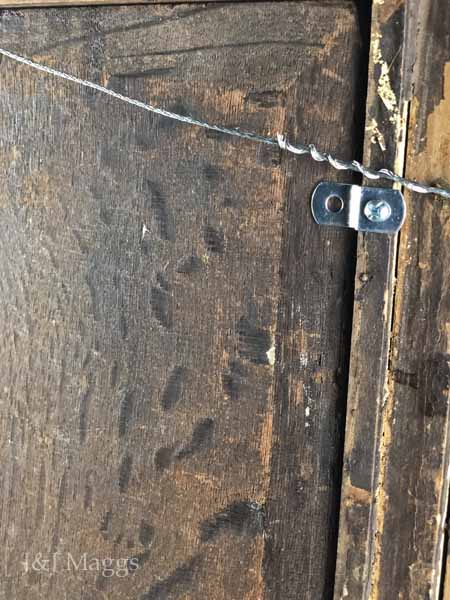 ~ ~ ~ ~ ~ ~ ~ ~ ~ ~ ~ ~ ~ ~ ~ ~ ~ ~ ~ ~ ~ ~ ~ ~ ~ ~ ~ ~ ~ ~ ~ ~ ~ ~ ~ ~ ~ ~ ~ ~ ~ ~ ~ ~ ~ ~
CLICK HERE to return to the Paintings Gallery