Jan & John Maggs
Antiques and Art
Antique Asian blue and white silk needlework in frame
~ ~ ~ ~ ~ ~ ~ ~ ~ ~ ~ ~ ~ ~ ~ ~ ~ ~ ~ ~ ~ ~ ~ ~ ~ ~ ~ ~ ~ ~ ~ ~ ~ ~ ~ ~ ~ ~ ~ ~ ~ ~ ~ ~ ~ ~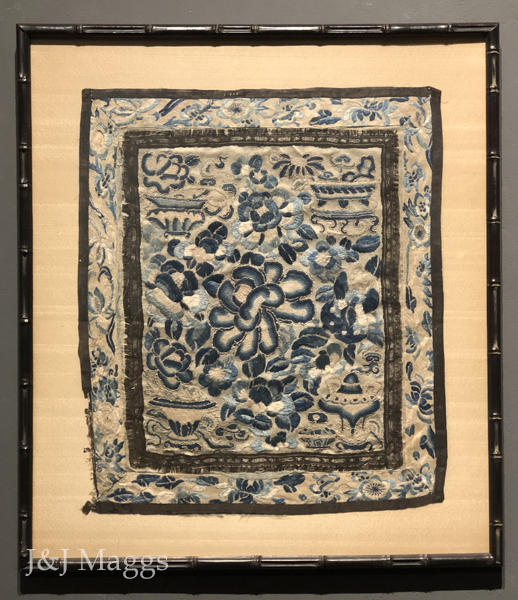 This wonderful, antique Chinese silk embroidered panel was most likely a sleeve band from a robe from the Qing Dynasty, which has been matted and framed. It is an exquisite depiction of lotus blossoms, peonies, porcelain pieces on stands, in blue and white silk threads featuring Peking knots, forbidden stitches, and satin stitches on a white background. Beautiful quality work of textile art, with hand-embellished floral motifs in a myriad of blues. The center panel is encompassed by hand woven patterned tape, and the whole is surrounded by pieced floral embroidered ribbon tape.
The fabric measures 13 x 15 ½" and is matted and placed in a faux bamboo wood frame measuring 17 ½" X 19 ¾".
Chinese, 19th century or earlier
Price: $ 225
Questions? Click HERE.
Inventory #26349
~ ~ ~ ~ ~ ~ ~ ~ ~ ~ ~ ~ ~ ~ ~ ~ ~ ~ ~ ~ ~ ~ ~ ~ ~ ~ ~ ~ ~ ~ ~ ~ ~ ~ ~ ~ ~ ~ ~ ~ ~ ~ ~ ~ ~ ~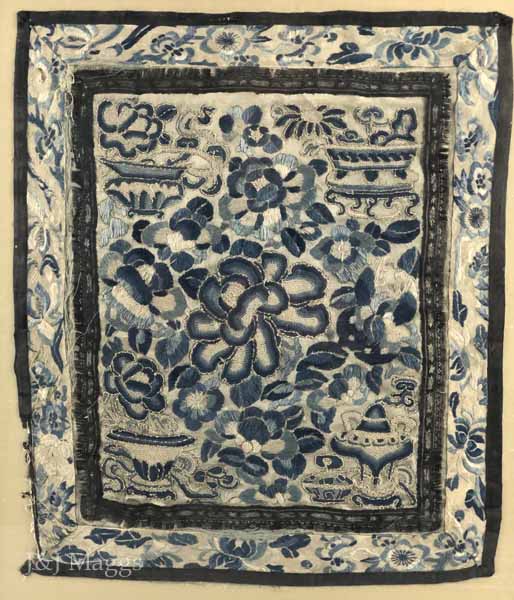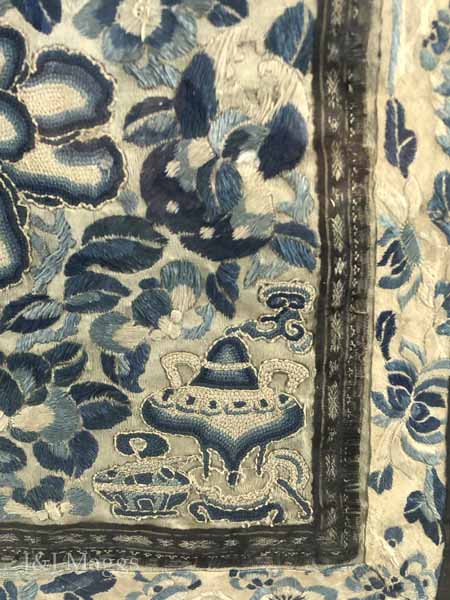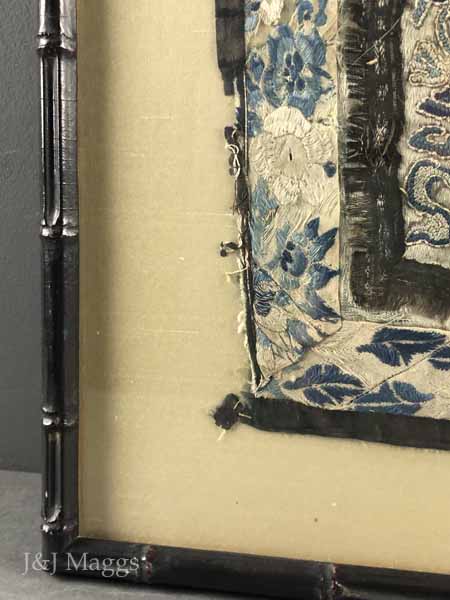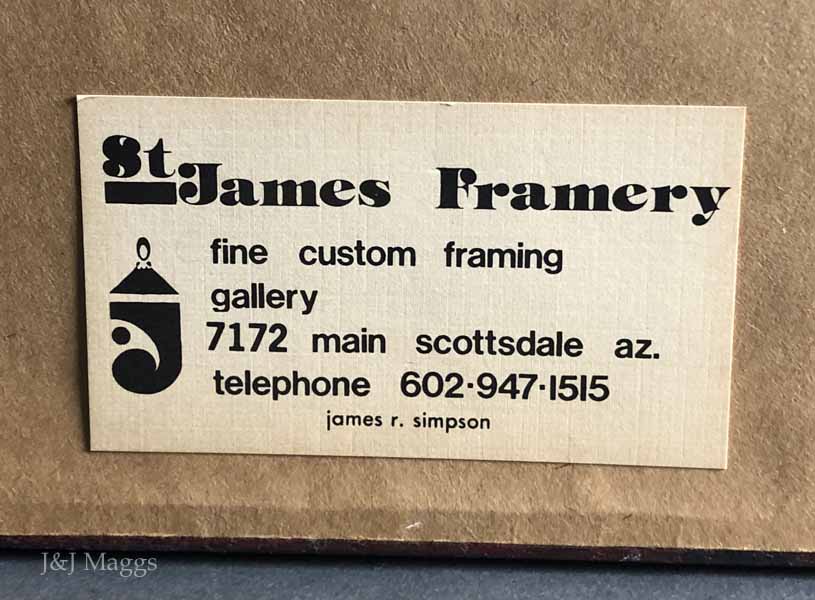 ~ ~ ~ ~ ~ ~ ~ ~ ~ ~ ~ ~ ~ ~ ~ ~ ~ ~ ~ ~ ~ ~ ~ ~ ~ ~ ~ ~ ~ ~ ~ ~ ~ ~ ~ ~ ~ ~ ~ ~ ~ ~ ~ ~ ~ ~
CLICK HERE to return to the Paintings Gallery