~ ~ ~ ~ ~ ~ ~ ~ ~ ~ ~ ~ ~ ~ ~ ~ ~ ~ ~ ~ ~ ~ ~ ~ ~ ~ ~ ~ ~ ~ ~ ~ ~ ~ ~ ~ ~ ~ ~ ~ ~ ~ ~ ~ ~ ~ ~ ~ ~ ~ ~ ~ ~ ~ ~ ~ ~ ~ ~ ~ ~ ~ ~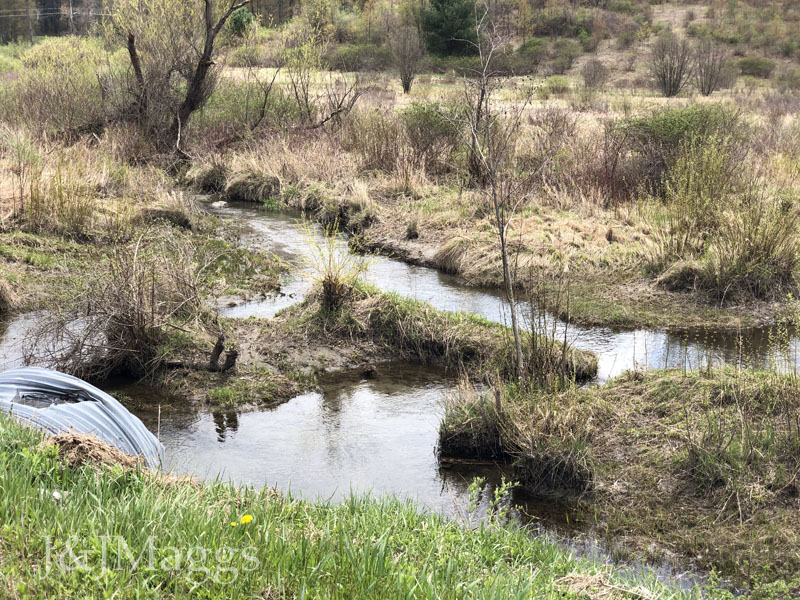 Pumpkin Hollow Brook, which runs through the field behind our home and shop, provides habitat for many species of flora and fauna. One of these species is the American beaver, which has made its presence felt through several generations.
Over the course of the past month, the current colony constructed a dam at the mouth of the large culvert that allows the brook to pass beneath Maple Street, our southern boundary. The dam, though probably not yet complete, had caused the water level to rise several feet, and it was beginning to threaten the roadway as it descends toward our house.
At its height, the brook had expanded into a large pond, which was rapidly increasing in size. As we neared the end of a recent evening walk, we could see at least two beavers swimming through the water and, one assumes, working to raise the height of their very effective dam. We watched for a while and then took several videos of the pair at work, and when we returned home, edited them into a short video.
The thumbnail below will take you to the video. We recommend watching with the sound on. You'll hear not only several characteristic tail slaps, you'll also notice that the peepers are going full tilt!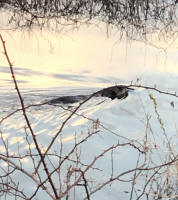 Late in the afternoon on the day after shooting the videos, we discovered that, unnoticed by us, the dam had been removed, perhaps by the town highway maintenance crew, but we haven't asked. The picture at the top of this page was taken then, after the water had subsided.
~ ~ ~ ~ ~ ~ ~ ~ ~ ~ ~ ~ ~ ~ ~ ~ ~ ~ ~ ~ ~ ~ ~ ~ ~ ~ ~ ~ ~ ~ ~ ~ ~ ~ ~ ~ ~ ~ ~ ~ ~ ~ ~ ~ ~ ~ ~ ~ ~ ~ ~ ~ ~ ~ ~ ~ ~ ~ ~ ~ ~ ~ ~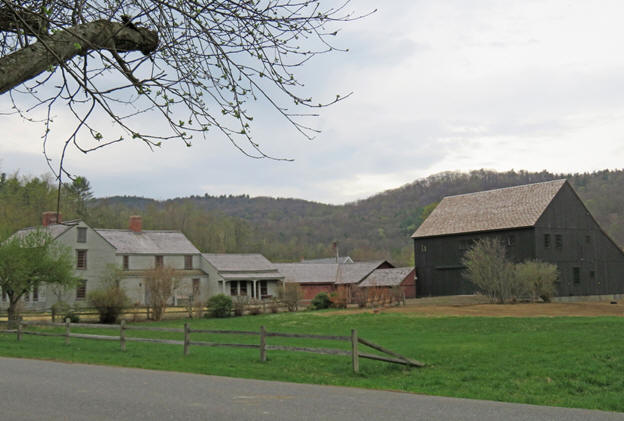 Click to return to the Jan & John Maggs home page