Jan & John Maggs Antiques
A Visit to Olana Historic Site near Hudson, NY
~ ~ ~ ~ ~ ~ ~ ~ ~ ~ ~ ~ ~ ~ ~ ~ ~ ~ ~ ~ ~ ~ ~ ~ ~ ~ ~ ~ ~ ~ ~ ~ ~ ~ ~ ~ ~ ~ ~ ~ ~ ~ ~ ~ ~ ~ ~ ~ ~ ~ ~ ~ ~ ~ ~ ~ ~ ~ ~ ~ ~ ~ ~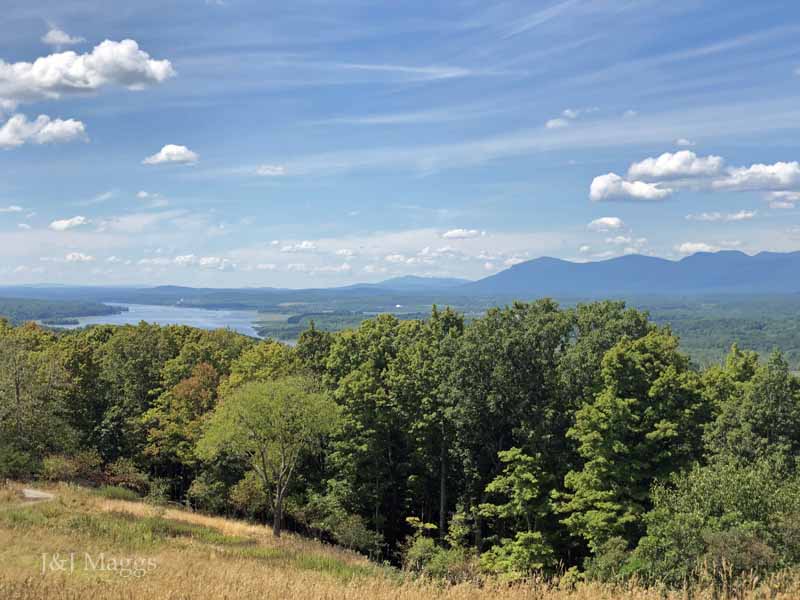 Designed by the Hudson River School painter Frederick Church and built collaboration with the architect Calvert Vaux, Olana is an extraordinary estate, with panoramic views of the Hudson River Valley, the Catskills and the Taconic Range. Church designed not only the Orientalist-style house, but also the walking paths that weave through the vast property, offering views of the surrounding valley and hills.
We chose to pay the nominal fees for guided tours of the house, first and second floors, although motorized tours of the grounds are also available for nominal charges. We toured the first and second floors of the house, and our guide did much to make our visit interesting as well as enjoyable.
The path leading up to the house. The garden below is invisible from the path, which instead draws our eyes to the distant hills.
The garden, viewed from below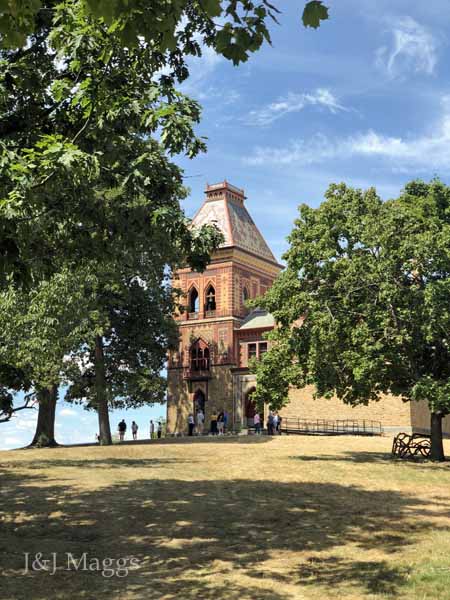 The house, an interesting mix of Victorian and Islamic styles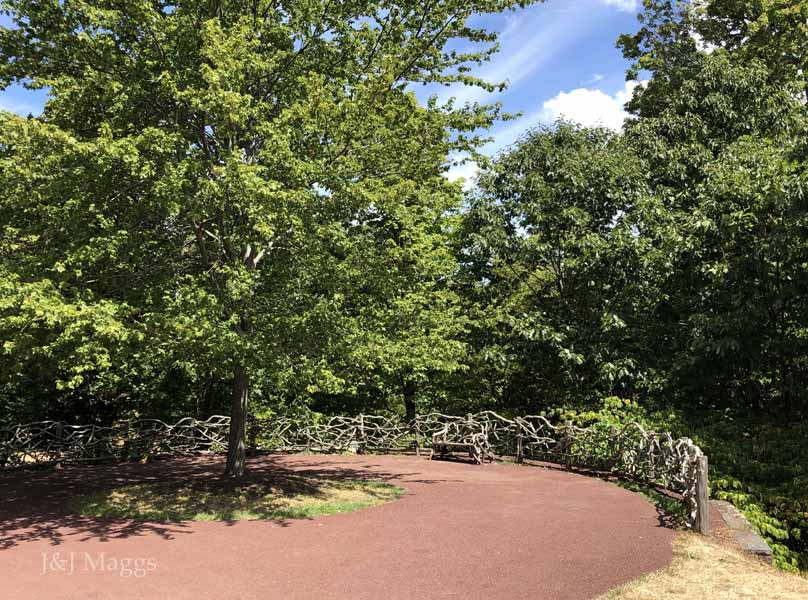 A shady resting place near the house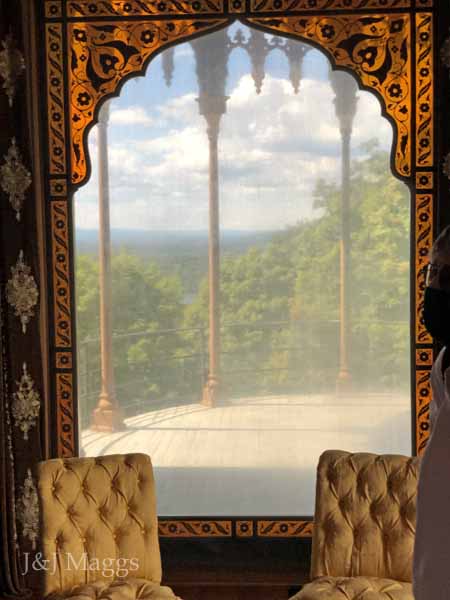 One of the windows, each of which offers a unique vista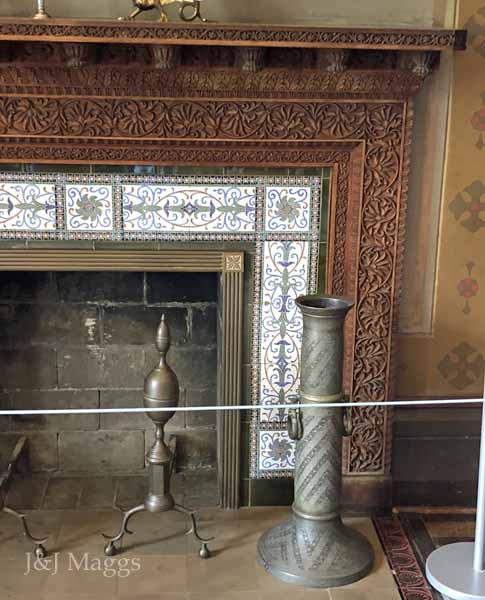 A fireplace with its complex surround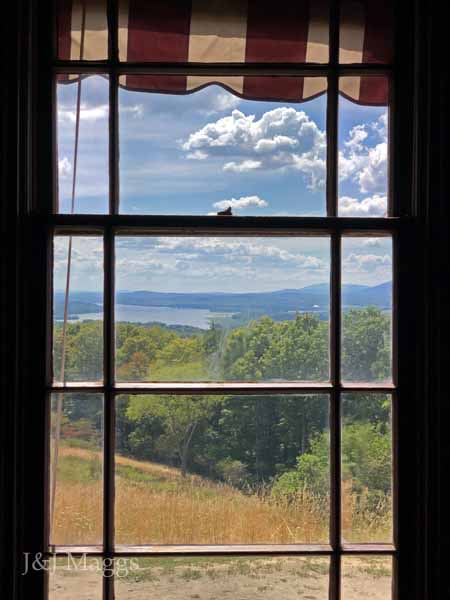 Another window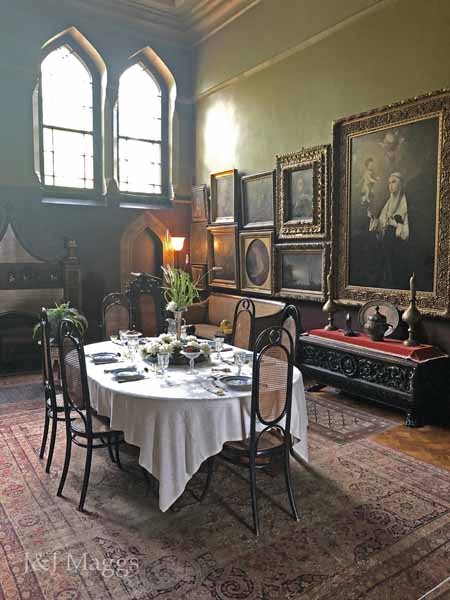 Church and his wife, Isabel, traveled extensively, bringing home to Olana souvenirs from their travels.
The diversity of their collection reflects not the scholarly acquisition of pieces of value, but rather the need to surround themselves with things they loved.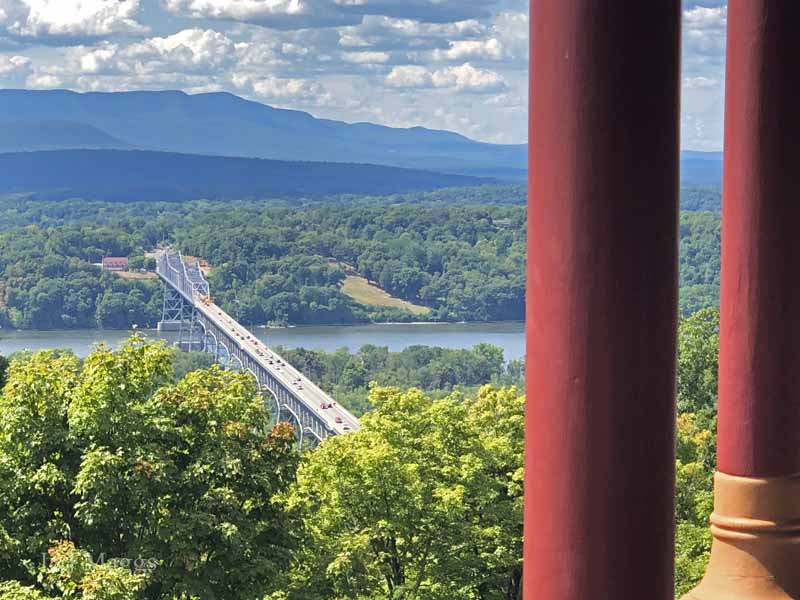 The Rip Van Winkle Bridge over the Hudson. We wonder what Church and Isabel would have thought of it.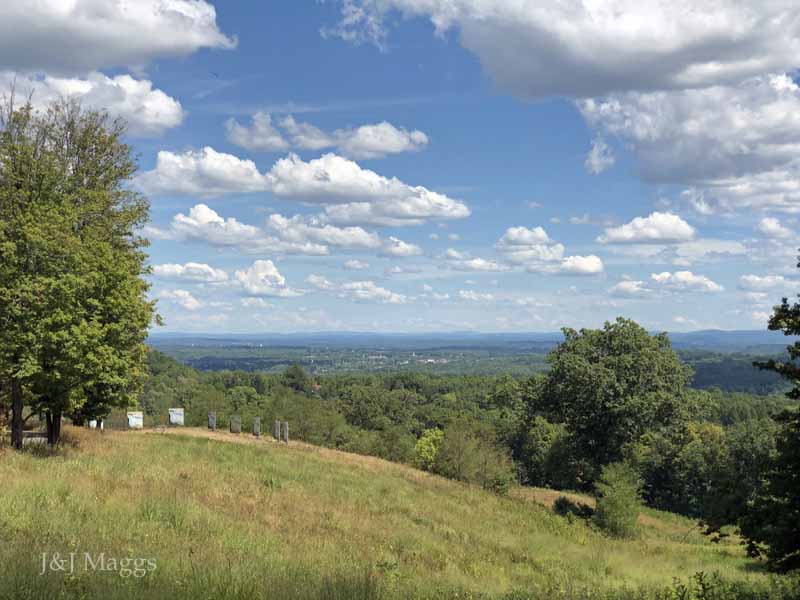 An outdoor exhibition of the work of a contemporary artist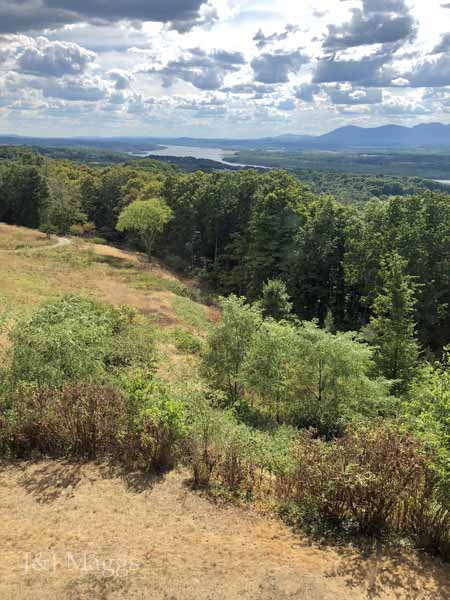 Thanks to a vigorous campaign to save the house and grounds from being destroyed, Olana is now managed by the New York State Office of Parks, Recreation and Historic Preservation, and the house and grounds are open daily. Access to the grounds is free, and there is ample parking. We heartily recommend a visit. If you'd like to learn more, use THIS LINK.

~ ~ ~ ~ ~ ~ ~ ~ ~ ~ ~ ~ ~ ~ ~ ~ ~ ~ ~ ~ ~ ~ ~ ~ ~ ~ ~ ~ ~ ~ ~ ~ ~ ~ ~ ~ ~ ~ ~ ~ ~ ~ ~ ~ ~ ~ ~ ~ ~ ~ ~ ~ ~ ~ ~ ~ ~ ~ ~ ~ ~ ~ ~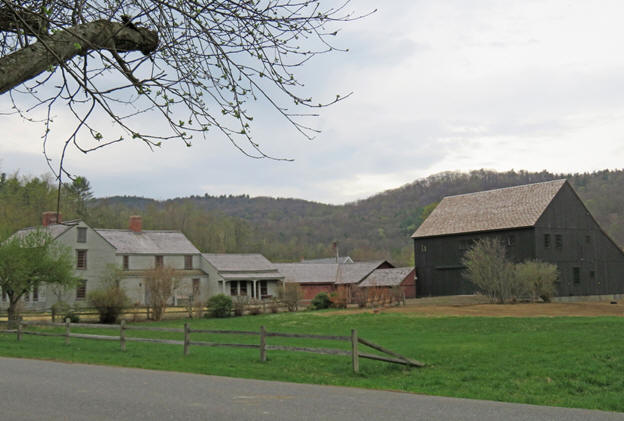 Click to return to the Jan & John Maggs home page