Jan and John Maggs Antiques
Our Ashfield Odyssey
---
On July 15th, 2004, after months of searching for affordable land, we made a deposit on a parcel of 114 acres in nearby Ashfield. We anticipated building our dream home at the summit of the hill that rises one hundred feet above the road. We would clear, plan, and build, creating a new home to which we would someday move.
Now, over two years later, our land is on the market. We have learned through hard work and planning that our place is in Conway, in the home we have forged out of a group of neglected period structures.
If you enjoyed the narrative of the restoration of our Conway home, we invite you to travel with us through the past two years of this second labor of love. We initially accessed the land by climbing the steep, overgrown logging trail pictured below. Your visit will be much easier; just click on the picture.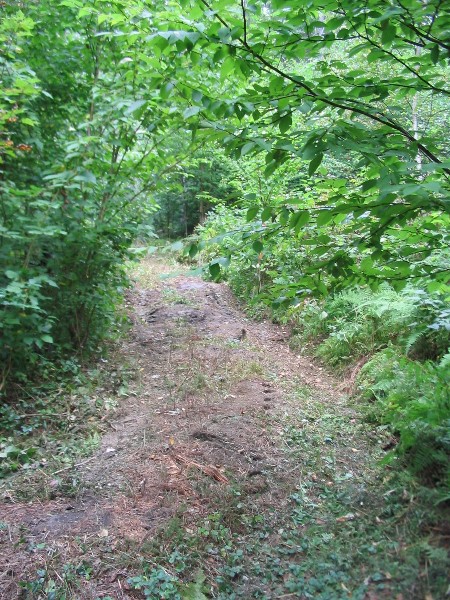 ---